Calling all shopaholics! Discover the top shopping destinations in Paris with our guide to the best malls and centers. From designer boutiques to department stores, we've got you covered.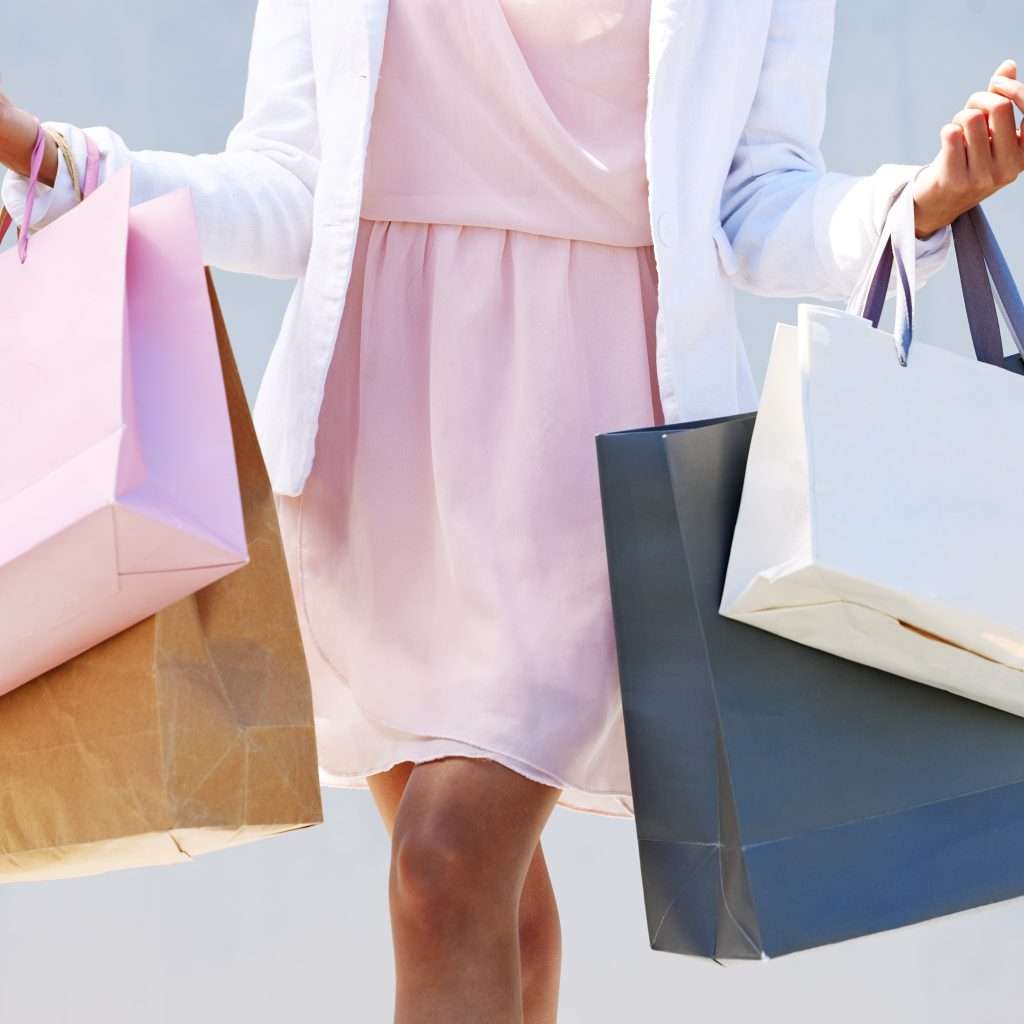 When it comes to shopping destinations, few places compare to Paris's sheer elegance and sophistication. This cosmopolitan city is a haven for fashionistas, offering some of the world's most iconic designers and trendsetting brands. From haute couture boutiques to sprawling department stores, there's no shortage of places to indulge in retail therapy.
This guide will explore some of Paris's best shopping malls and centers.
Is Paris a Shopaholic's Paradise?
Absolutely! Paris is widely viewed as one of the premier shopping destinations in the world, with a reputation for its high-end fashion and luxury goods. From iconic brands like Chanel, Dior, and Louis Vuitton to trendy boutiques and flagship stores for major fashion houses, there's something for everyone in this city. So whether you're searching for exclusive designer pieces or want to browse the latest collections from your favorite brands, Paris is a shopaholic's dream come true.
Galeries Lafayette: A Shopping Hub.
Galeries Lafayette is one of Paris's most iconic and luxurious shopping destinations. Located in the city's heart on Boulevard Haussmann, this upscale department store features a stunning Art Nouveau design and offers a vast array of luxury brands, from Cartier to Balenciaga. In addition to high-end fashion, visitors can find gourmet food stalls, a beauty center, and an art gallery. So if you're looking for an unforgettable shopping experience in Paris, Galeries Lafayette is to be noticed.
Printemps: The Ultimate Shopping Experience.
If you're craving a luxury shopping experience, Printemps is an excellent destination to explore. Located across from Galeries Lafayette, this department store features a beautiful Art Nouveau building that houses more than sixty high-end fashion boutiques, including Chanel, Gucci, and Dior. In addition to fashion items, shoppers can discover fine jewelry, beauty products, and accessories at Printemps. On the store's ground floor, visitors can browse through souvenirs and get overwhelmed by gourmet food delicacies. For those who want a break from shopping, there are restaurants on the top floors with terraces offering scenic views of Paris' skyline.
Le Bon Marché: Luxury Fashion & More
Le Bon Marché is one of Paris's most popular shopping destinations, especially for those who love luxury fashion. With over 42,000 square meters of retail space, this department store offers a wide range of high-end apparel brands such as Louis Vuitton, Dior, and Celine. But it's not just fashion you'll find here! Le Bon Marché also has an extensive collection of home décor items and gourmet food products focusing on artisanal French crafts and delicacies. In addition, don't miss out on their famous La Grande Épicerie food hall, which houses various treats worldwide. For shoppers looking to immerse themselves in luxury goods and fine dining experiences, Le Bon Marché should be at the top of their list when visiting Paris.
Westfield Forum des Halles
A hip spot of shopping in the old market district of Paris
Westfield Forum des Halles is a shopping mall in the old market area of Pariss, France. The mall is located in the center of Paris, at the very heart of Paris' prominent shopping district, and boasts an exceptional range of stores and services. Westfield Forum des Halles has two levels that feature many international brands and local boutiques. The mall also offers many alternatives, from fast food to fine dining. Some entertainment options, including cinemas, bowling, arcades, and kids' play areas, are also available. With such a broad range, visitors will find something to suit their preferences and budget.
Centre Commercial Saint-Lazare
If you want a unique shopping experience, head to Centre Commercial Saint-Lazare in Gare Saint-Lazare, Paris' 8th arrondissement. This 10,000-square-meter complex offers 80 boutiques, restaurants, and eateries that cater to mobile consumers. Find everything from shoes to sunglasses and grab a bite while you browse around the three levels of shops seamlessly integrated into the train station. So make sure to visit this shopping hub before continuing your travels!
Visiting Paris is an exciting adventure with plenty of shopping possibilities. Whether you're looking for designer labels or just searching for a souvenir, the variety of malls and shopping centers in Paris will satisfy any shopaholic. From the chic Champs-Elysees to the vibrant Galeries Lafayette, Paris has something to offer any budget or style. With its incredible selection of stores, restaurants, and attractions, there's no better place to go on a shopping spree than this French capital!
An Unforgettable Shopping Expedition
Generally, a shopping expedition to Paris's best malls and centers will be an unforgettable experience. From high-end luxury stores to local boutique stores, there's something for everyone in these vibrant and attractive spaces. In conclusion, visiting these places will leave you with many memories and purchases!