How do I apply for a Schengen Visa? Do I need a Schengen Visa? How long is the approval process?
These are the most common questions asked during the European travel process. It's a labyrinth of confusion that millions of people have to navigate every year in their pursuit of experiencing new cultures, educational opportunities, relationships, and business travel.
Sadly, these experiences were put on hold at the beginning of 2020. Due to the COVID-19 pandemic and the associated restrictions, the level of visa applications fell by 83%. While many of these restrictions still apply for entry into the European Union, visa operations are beginning to pick up as the virus is managed worldwide.
Now that the world is opening back up to travel, you may be curious about your options for short-stay a European visa. The Schengen visa is one such option for qualifying applicants. Keep reading to learn about how to secure your Schengen Visa for your upcoming travel needs.
Do You Need a Visa to Travel?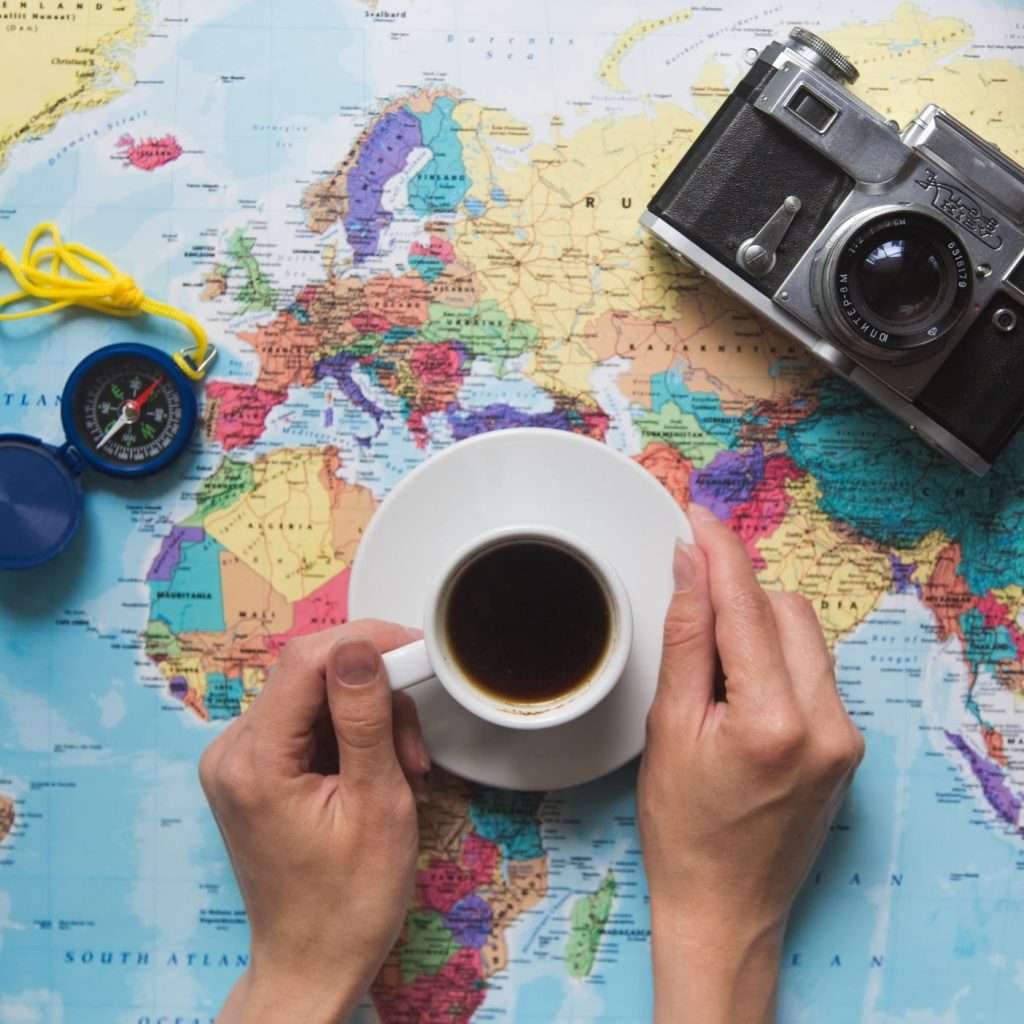 If the thought of going through the visa process feels overwhelming, you're not alone. Visa requirements and restrictions seem to always be changing, especially with the state of public health and citizenship.
If this is your first time applying for a visa, start with the basics. Familiarize yourself with visa terms and requirements.
What Is a Visa?
A visa is an endorsement on a passport that states an individual can enter, leave, or stay for a specific, intentional period of time in a country where they are not a citizen. The endorsement specifies the amount of time the passport holder holds freedom of movement within that country.
The reason a visa is different from a passport is that the passport is only a method of official identification. It verifies one's country of citizenship and contains a photo, name, birth date, gender, and basic physical characteristics (height, weight, eye color, etc).
Once a person has received a passport, they may apply for a visa in certain countries or areas– like the Schengen zone in Europe. This visa application requires special paperwork, an application, and a reason for travel. It will also come at an additional cost separate from your passport.
Who Needs a Visa?
Most commonly, students, professionals, and travelers on vacation need a visa to enter a country and accomplish their reason for travel. It authorizes qualified individuals to study, work, or visit family, friends, or culture for a specific amount of time. Depending on the reason for the visit, the visa may be valid for a single entry, or multiple entries.
Additionally, if you are from one of the following countries, a Schengen visa will be required regardless of your reason for travel, and the country you intend to visit:
Afghanistan
Gabon
Oman
Algeria
Gambia
Pakistan
Angola
Ghana
Papua New Guinea
Armenia
Guinea
Palestinian Authority
Azerbaijan
Guinea-Bissau
Philippines
Bahrain
Guyana
Qatar
Bangladesh
Haiti
Russia
Belarus
India
Rwanda
Belize
Indonesia
Sao Tome
Iran
Saudi Arabia
Bhutan
Iraq
Senegal
Bolivia
Jamaica
Sierra Leone
Botswana
Jordan
Somalia
Burkina Faso
Kazakhstan
South Africa
Cambodia
Kuwait
Sudan
Cameroon
Kyrgyzstan
Suriname
Cape Verde
Laos
Swaziland
Lebanon
Syria
Chad
Lesotho
Tajikistan
China
Liberia
Tanzania
Comoros
Libya
Thailand
Congo
Madagascar
Turkey
Dominican Republic
Mongolia
Turkmenistan
Ecuador
Morocco
Uganda
Egypt
Mozambique
Uzbekistan
Equatorial Guinea
Namibia
Vietnam
Ethiopia
Zimbabwe
North Korea
Always make sure to check the eligibility and visa requirements from the nearest embassy of the country you deemed to travel.
Additionally, keep in mind that diplomats and political officials receive different visa types than average traveling citizens. Because their role is government-specific, they may receive additional clearances. always make sure to contact the nearest embassy of the country deemed to travel
What is the Schengen Zone?
The Schengen Area is an area that consists of 26 European countries that have officially lifted all passport requirements and all other types of border control at borders they share. This means that the zone tends to function as a single jurisdiction for international travel purposes. All countries within the zone share a common visa policy.
The Schengen Area contains almost 420 million people. It maintains an area of 1,664,911 square miles. This zone makes the commute to work so much easier for approximately 1.7 million people commuting across an internal European border each day!
Schengen area countries
Austria, Belgium, the Czech Republic, Denmark, Estonia, Finland, France, Germany, Greece, Hungary, Iceland, Italy, Latvia, Liechtenstein, Lithuania, Luxembourg, Malta, the Netherlands, Norway, Poland, Portugal, Slovakia, Slovenia, Spain, Sweden, and Switzerland
Non-Schengen Countries
Of the 27 European Union member states, 22 of those countries participate in the Schengen Area. These countries include Bulgaria, Croatia, Cyprus, Ireland, and Romania.
Bulgaria, Croatia, Cyprus, and Romania are bound by their agreement to join
Monaco, San Marino, and the Vatican City are de facto members. This means that their participation exists in reality, even though they are not officially recognized by any laws.
History of the Schengen Zone
The Schengen Agreement was signed in Luxembourg on June 14, 1985, in the pursuit of lifting the borders of many European countries. This "Europe-without-borders" is now known as the Schengen Area. France and Germany lead the charge in establishing this relationship for their citizens.
Amazingly, the agreement only included five signing countries when it first went into effect– France, Germany, Belgium, Luxemburg, and the Netherlands. It was a debate that Europe had engaged in for decades. Proponents of free movement preferred Europe without internal border checks, while many called for security.
Named after Schengen, a small village in Southern Luxemburg, the Schengen Area expanded in 1990 and again in 1991 and 1992 when Italy, Portugal, Spain, and Greece joined the agreement. In 1995, Denmark, Finland, Iceland, Norway, and Sweden were the five new countries to join.
Since the early days of the agreement, Denmark, Finland, Sweden, Iceland, Norway, the Czech Republic, Estonia, Hungary, Latvia, Lithuania, Malta, Poland, Slovakia, Slovenia, Switzerland, and Liechtenstein have joined the Schengen Zone. This number is always subject to change, though many aspiring countries have much to fix regarding their EU association prior to considering the agreement.
Who Qualifies For a Schengen Visa?
Citizens of most countries will require a short-stay Schengen visa to travel within the zone. Certain travelers may be exempt from this requirement but will need to check with their respective government bodies.
If you are flying through the Schengen Zone, you may need a Schengen airport transit visa. Again, certain exemptions may apply depending on your citizenship, diplomatic association, or flight crew member association.
Types of Schengen Visas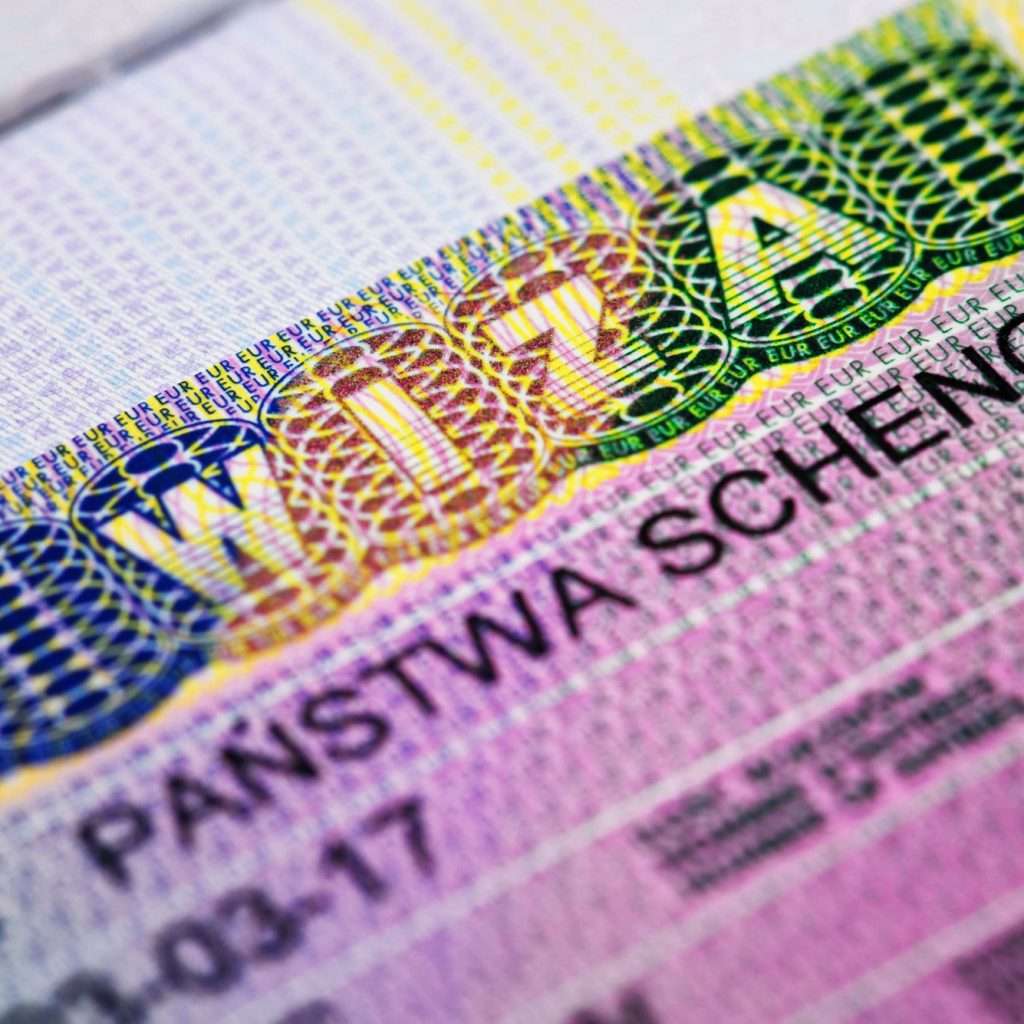 When applying for your Schengen visa, consider how you will be using the documentation. Is it for pleasure? For your studies or work?
Read over the following specifications in order to understand the type of visa you need to pursue.
Uniform Schengen Visas (USV)
The Uniform Schengen Visa is valid for two use-cases: airport transit and short-term stay. If the visa is an airport transit visa, it will allow a traveler to pass through any applicable international Schengen airport. If the visa is a short-term stay visa, it will fall under one of the following entry categories:
Single-entry visa – allows its holder to enter the Schengen Area only once, within the given period of time
Double-entry visa – gives its holder the chance to go back once more to the Schengen territory once you have left
Multiple-entry visa – allows multiple entries within 1 year, 3 years, or 5 years
The Uniform Schengen Visa up to the maximum of 90 days every six month period starting from the date of entry.
Limited Territorial Validity Visas (LTV)
The Limited Territorial Validity Visa allows the visa holder to travel only in the Schengen State that has issued the visa. Regardless of open border status, it is paramount that the traveler adheres to these restrictions in order to avoid deportation.
It is important to note that the LTV visa is not as common as other Schengen visa types. This type of visa usually applies in very specific circumstances that are usually humanitarian in nature. The Limited Territorial Validity visa may also apply for travelers who don't possess a valid travel document that would allow freedom of movement.
National Visa
A national visa is for studying, working, or permanently residing in one of the Schengen countries. This type of visa may be single-entry or multiple-entry, depending on the circumstances. This type of applicant must meet the following criteria:
The applicant is a student studying abroad for a short period of time
An international student that will complete all studies in the Schengen country of choice
Pedagogical work at a higher institution or research center in any of the Schengen countries
The applicant needs a visa for sports or media participation
The applicant has an emergency medical condition they need treated within the Schengen Area
Once the duration of stay has been met, the national visa holder will likely return to their home country.
How Much Does A Schengen Visa Cost?
Along with the inconvenience of paperwork, be aware that you will need to pay a fee in order to apply for your Schengen zone visa. Schengen visa fees vary based on a few factors:
Type of visa
Age of applicant
Number of applicants
Purpose of the trip (work, diplomacy, scientific research)
Keep in mind that even if an application is denied, it will not be refunded. Fortunately, visa fees may also be waived for participants aged 25 years or less in educational seminars, work or research-related conferences, athletics, cultural or educational events, and events organized by non-profit organizations. The decision will be made case by case with the officials handling your application.
Currently, the average cost for a single adult visa application is about $96. Children between 6-12 years of age cost approximately $48– any child under six will not need an associated payment with their application.
How Long Does It Take To Recieve a Schengen Visa?
Because of the amount of time it takes for your application to be reviewed and processed, it is recommended that you submit your application at least four weeks prior to your trip. Due to COVID-19-related backlogs, however, you may want to begin the process much earlier. Countries with a large number of applicants (like France or Germany) may also need additional processing time due to the volume of visa applications.
The standard processing time for a Schengen visa is 15 days. However, due to the current circumstances, processing may take anywhere from 15-60 days. Though there is no way to fast-track this, making sure that you have all of your paperwork completed and submitted on time can help your application process with little-to-no friction.
How To Apply for a Schengen Visa
Now that you have a little bit of background information, it's time to start the process. Remember– the entire process can take a couple of months depending on processing time. The earlier you begin to gather your documents and do your research, the better.
1. Choose Your Schengen Visa Type
Within the general visa types (LSV, UTV, and National visa), you will need to consider the purpose under which you will need to enter the Schengen Area. This can include transit, tourism, visiting family and friends, business, culture and sport, official government visits, study, or medical reasons.
2. Determine Where You Will Be Applying For Your Visa
Once you have determined the kind of visa you are applying for (or have consulted with an expert), you will need to identify where you are applying for your visa. Possible application filing locations include:
The associated embassy
An appropriate consulate
A visa center that the destination country has designed as an official application site
The embassy or consulate of another Schengen state that has been approved by your destination country
There are specific rules to consider when selecting your filing location. If you are going to visit just a single country in the Schengen area, file your application at that particular embassy or consulate.
If you are going to visit more than two countries in the Schengen zone, file the application at the location where you plan on spending most of your time. You can also file with the location where you will be traveling first.
3. Apply At the Right Time
Remember the amount of time it takes to file and process your application! Stick to the recommended window for filing.
Don't jump the gun too early– the earliest you can file a visa application is six months prior to your planned trip. Additionally, filing late happens all too often. The latest you can file your visa application is 15 days prior to your planned trip.
On average, most consulates recommend giving 3 weeks of processing time.
4. Book An Appointment
Book an appointment online, if your destination country provides this option. Otherwise, book the appointment in person with the embassy. Either way, you will not be able to rely on a walk-in.
5. Complete Visa Application Form
You can find the visa application form online. Once downloaded, you must complete the document in full with complete honesty. Luckily, you will only have to worry about completing a single form, as the Schengen visa application form has the same format for every participating country.
Fill out every field. Do not leave any columns blank. Remember to have the following information handy:
Your personal identification details
Any important information on your background
Your specific purpose of wishing to enter the Schengen Zone
Any other requested details regarding the trip
You'll want to make sure you have the most recent version of the form, as this form updates regularly. The associated embassy or consulate will not accept a previous version of the visa application form.
Print the form twice and sign both copies. If you are a minor, you will need your parent or guardian to sign both copies of your visa application form.
6. Gather Your Documents
The second part of your application is a stack of required documents. This is the part of the process that is most easy to miss, so make sure you are reviewing the entire list prior to submission. Standard required documents include:
The actual visa application document
A valid passport
Two identical photos for your visa
Proof of your travel insurance policy
Round trip reservation number or the flight itinerary with the dates of travel and flight numbers that specifically state your entry and exit dates
Proof of accommodations like a host's home or hotel reservation
Proof of financial means– may include pay stubs or bank statements
There is a second group of visa-specific documents that are required to submit your application. Review the requirements that are associated with your specific visa type. Certain countries have their own requirements that may differ from the rest of the Schengen Area.
7. Attend a Visa Interview
The third portion of your visa application will include an in-person interview. This interview will likely last 10-15 minutes and involve personal questions regarding:
Your whereabouts
Your occupation
Your criminal history
Your reason for travel
Your family
This portion is meant to be a conversational verification of your story and your identity. Past questions have included:
Which countries in the Schengen Zone will you be visiting?
Do you know anybody living in Europe?
What is the reason for your visit?
How will you pay for your visit?
Are you married? How long have you been married?
If yes, what does your husband or wife do for a living?
Do you have any children?
How long is your stay?
Where will you be staying during your visit?
What is your educational background?
Who do you work for? What kind of work do you do?
This part of the process may feel uncomfortable, but it is merely a way for officials to verify your reason for travel and answer any other questions they may have. Show up on time and be honest.
8. Pay Your Fees
There is a non-refundable visa administration fee in order to pay for the processing labor. This fee is currently 80 euros per applicant. If you have children, their application fees may be waived or reduced.
At the end of the day, we recommend that you refer to the current list of visa administration fees, as these are subject to change.
9. Recieve An Application Decision
Once you have completed your interview and all paperwork has been approved, you will need to wait for a response on your visa application.
This step will usually take no more than 15 days for processing, though extended wait periods may occur if there is a high volume of applications or short staff. This has been a common occurrence during the global COVID-19 pandemic.
Expect to wait between 15-45 days for a decision on your visa application.
10. Take Your Trip
Remember– the Schengen Area is not the same identical territory as the European Union. Not all European Union states are part of the Schengen Area and not all Schengen states are part of the European Union. Despite this, traveling in the Schengen Area should be a relatively smooth process, with plenty of opportunities for making memories.
Understand that when traveling through a Schengen airport, flights are separated into Schengen and non-Schengen flights (like domestic and international flights in the US). This should make your navigation of the airport a little easier.
To ensure that your travel experience will be as smooth as possible, do your best to travel with copies of all of your required documents just in case there is a hangup at the airport.
Schengen Insurance
When traveling within the Schengen zone, you are required to maintain a valid insurance policy. This insurance prepares you for any unexpected illness, injury or accident during your trip. The insurance policy you choose must meet the following criteria:
A minimum coverage of 30,000 EUR (approximately $35,000).
Coverage area that includes all members states of the Schengen zone in Europe
Cover any expenses associated with urgent health needs, emergency hospital, necessary medical treatment, or in the case of death
Usually, travelers will purchase an individual Schengen travel insurance policy specifically for the days they plan to spend in Europe– no more. They also may travel with documentation that explains any pre-existing medical condition or allergy they may have, or the types of prescription drugs they take.
If Your Application Is Denied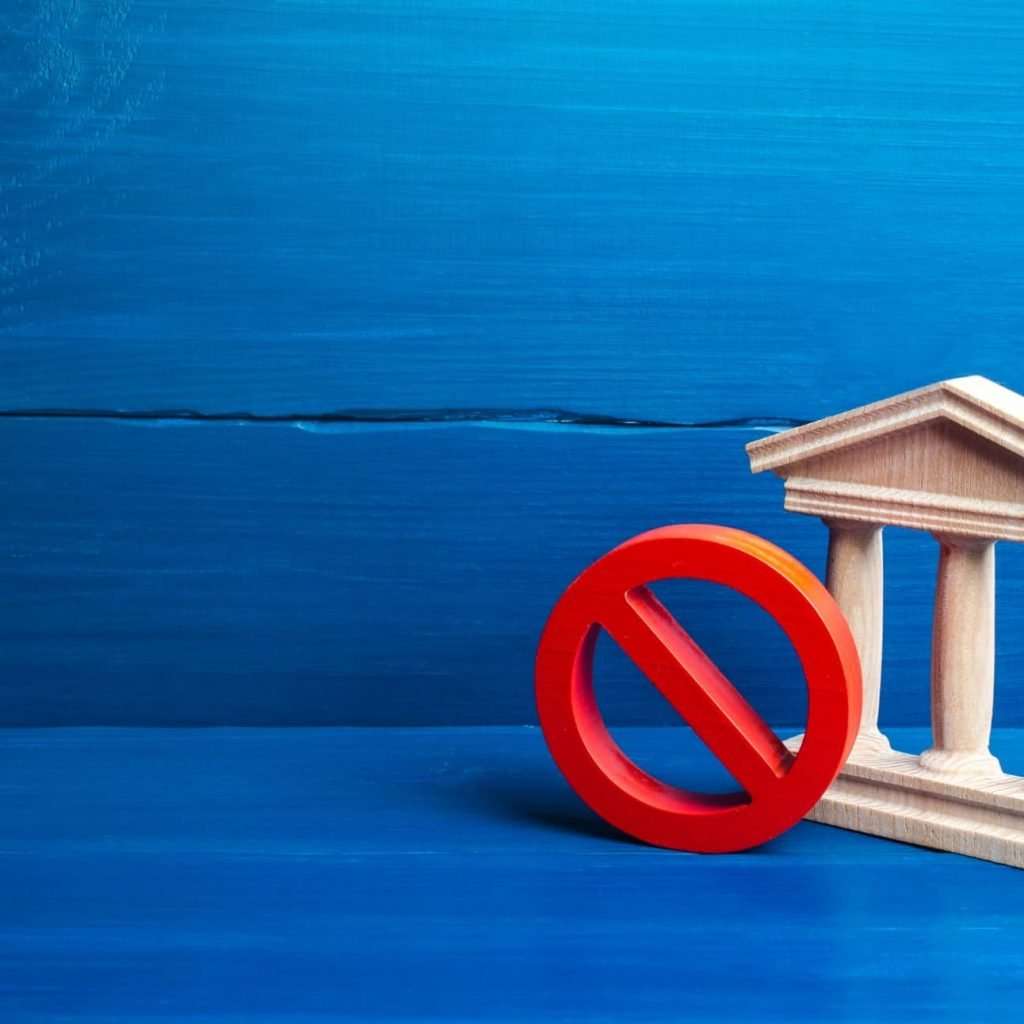 According to Article 32(3) of the Visa Code of the Schengen Agreement, if you have been refused a visa, you are welcome to file an appeal. This appeal needs to be filed with the Member state that made the decision on your application.
Filing an appeal starts with writing a letter that explains why you believe the rejection was invalid. It's important to back up these statements with facts or examples of the law. The letter should be between 1-2 pages and contain the following information:
Personal details – name and surname, date and place of birth, passport number, current address
Date the application was rejected – the exact date on which you received notice of your rejection
Your reasoning for the appeal – a clear statement of why you think the decision was incorrect
Your signature – letters without signatures will be denied
Depending on the reason for rejection, you may need to provide supporting documents. Reasons and associated supporting documentation may include:
Unclear reason for the visit – provide a travel itinerary, letter of invitation (from your sponsor or friend), and cover letter explanation of your reason for travel to the Schengen Area
Insufficient proof of funds – provide a current bank statement or a letter of support from the person claiming to support you financially
Insufficient travel insurance coverage – update your insurance and provide documentation of this policy
The suspicion you may not return to your home country – provide an employment contract (from home), proof of student enrollment, proof of property ownership (like a home or business), certificates that prove you have family back home
Once you have submitted your materials at the embassy of the Schengen country you wish to visit, a high-ranking officer will take a look. You should receive a decision within weeks.
Schengen Visa Restrictions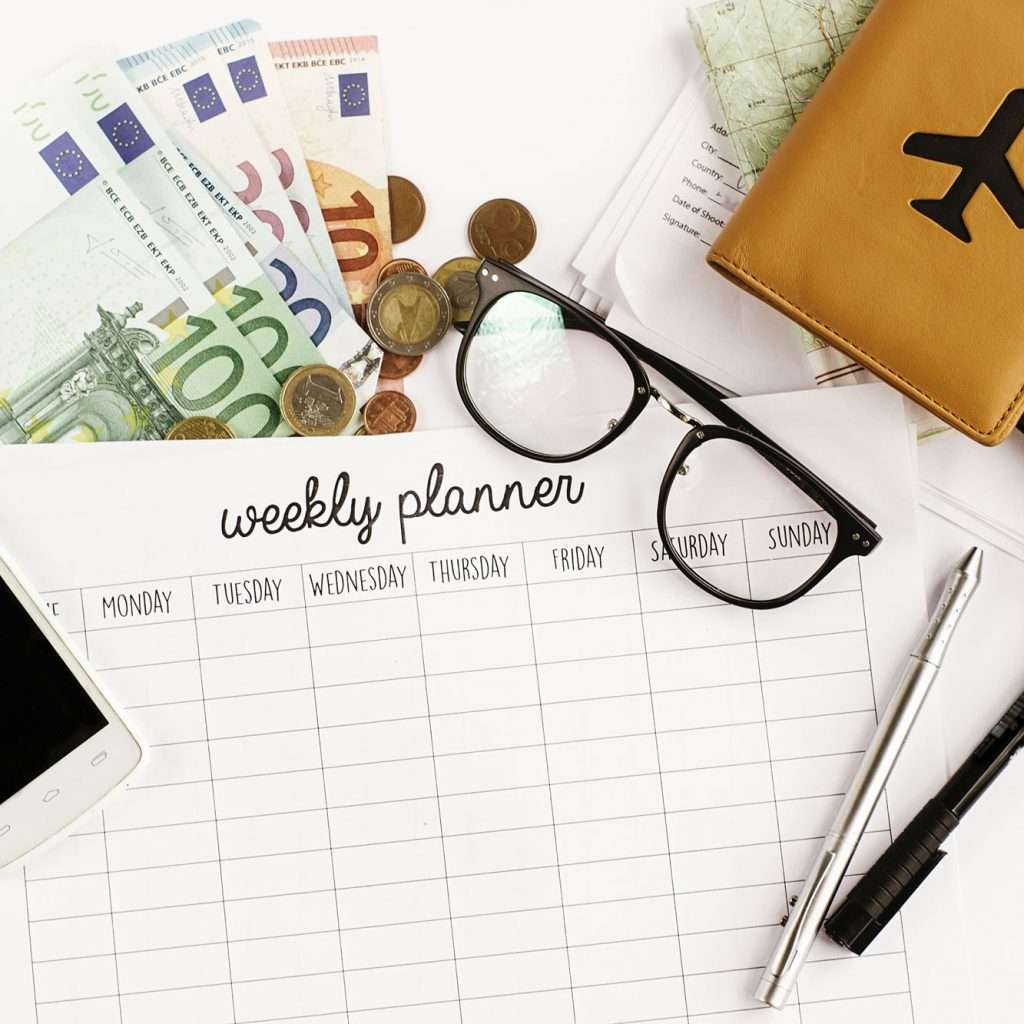 Since 2020, The European Union has implemented a number of changes to the Schengen visa rules and restrictions. Don't fool around with visa conditions– it's not worth risking future travel opportunities.
Extending Your Visa
Occasionally, travelers may wish to extend their stay. While we all might wish our holiday will never end, there are only a few exceptional circumstances that can result in an extension. These reasons include:
Late entry
Force majeure – a serious event in one's home country occurs, such as natural disasters, extreme weather, or political turmoil
Medical reasons – the visa holder or a member of their family who is traveling with them has a serious health problem that would make traveling dangerous
Important personal or humanitarian reasons
A visa can only be extended if you have stayed less than 90 days in the Schengen area during the last 180 days. Your visa must still be valid at the time of an extension (you cannot request an extension after the fact).
Documents Required to Extend Your Visa
If you are claiming one of the above reasons for the extension, you must be able to provide documents that prove your case. This documentation may include:
A completed and signed visa extension application form submitted on time
Your passport that is associated with the Schengen visa
A letter documenting the reasons why you need the extension
One or two valid photo IDs
Supporting documents related to your extension request – hospital certificate, doctor's note, medical or death certificate of a close family member, etc
Proof that you can continue to support yourself financially during the extension
Proof that you have somewhere to stay during your extension
Proof of new return travel reservations
Proof of updated or extended travel insurance
There is also a visa extension application fee that you must be able to cover.
Can Your Schengen Visa Be Rejected?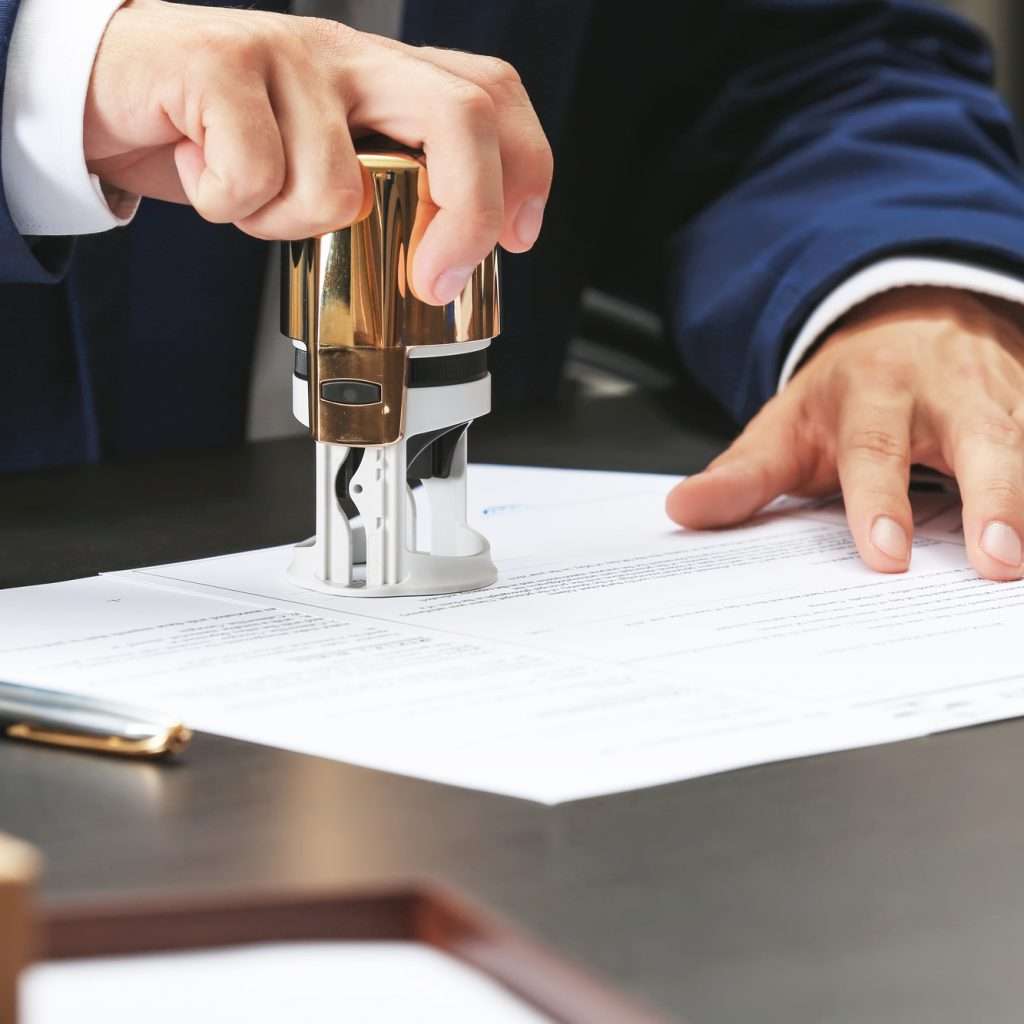 It's possible for an Embassy or Consulate to reject issuing you a visa. Failure to provide all of the requested information or a history of illegitimate activities may be grounds for refusal.
1. Criminal History
The consular officer at your respective embassy or consulate will review your criminal background in order to determine your eligibility. If it is determined that you may be a threat to the public policy, internal security, or public wealth of the Schengen Area, your visa will be refused. This includes any relation to crimes of terror, drug abuse, child abuse, addiction, other serious crimes.
2. False Travel Documentation
Your visa will be denied if it is determined that you are presenting false documents or a false identity to the embassy or consulate. This discovery will likely be followed by criminal consequences.
3. Insufficient Explanation For The Purpose And Circumstances Of The Visit
You must be able to communicate the purpose of your visit to the Schengen Area. Possible reasons may include (but are not limited to):
Employment or professional purpose
Holiday right
Paid travel itinerary
Medical procedure
Your declaration must be unchanging and validated by associated documentation. Additionally, this declaration must match your financial circumstances (additional documentation you may need to provide with your application).
4. Damaged Passport
Keep your passport in good condition. If there are missing or detached passport pages, or if the cover of the passport is damaged, the authorities may refuse your documentation.
5. Passport Invalidity
You must provide a passport that is accepted by the Embassy or Consulate you're dealing with. The passport must have at least three remaining months after the return from your visit to the Schengen Area. It must have two different blank visa pages, and be younger than ten years old.
6. Invalid Letter of Reference
You may need to provide a formal letter of reference that is authenticated by the author. This letter should be on official letterhead with a proper address and contact details of the company or the author issuing it. It must be signed, time-stamped, and issued no later than three months from the application date.
7. Insufficient Means Of Subsistence
You need to prove that you have a way of supporting yourself financially during the duration of your stay. Reasons for refusal may include:
Failing to provide financial statements earlier than one month from the application date
Providing credit card statements in error instead of bank account statements
Failure to actually have the funds in financial statements presented
Providing a check that does not match the applicant's name
Financial sufficiency is something you should be able to prove regardless of your reason for travel.
8. Invalid Birth Or Marriage Certificate
You must be able to provide valid birth or marriage certificates that can be authenticated by the embassy or consulate. Proper documentation is very important, as a number of hangups can occur with authentication, including:
Failure to offer a certificate endorsed by official authorities
Failure to translate a non-English language certificate by an authorized translator
Failure to prove a civil certificate rather than a religious document
Failure to provide a certificate showing both parents of the child
Failure to match the names of the parties presented on the submitted passports
Failure to prove legal sole custody order for the child
Failure to provide proof of the legal adoption documents for the adoptive child (for EU Spouse application)
Prior to filing your documents, ensure that your papers are authorized and legitimate. There is nothing worse than realizing your birth certificate isn't the original or authorized copy, or that your marriage certificate was never actually filed.
9. Invalid Travel Insurance
You must be able to provide proof of the appropriate travel insurance coverage for the duration of your trip.
If the insurance does not cover your return trip or doesn't extend to the full duration of the trip, you will likely be refused a visa. If the policy is only valid for a portion of the Schengen Area, you may be refused. Talk to an insurance provider that has experience with issuing coverage for the Schengen countries.
10. Failure to Provide Proof of Accommodation
In order to qualify for a Schengen visa, you must prove you have a place to stay during your stay. Don't assume you can figure out travel accommodations once you arrive.
You may be refused a visa if you cannot provide a record of a hotel reservation. If you have sponsorship, you must provide the invitation from your host. If you are attending a tour, you must be able to demonstrate that you have a record of reservation on hand.
11. Unsavory History With the Schengen Visa
If you have previously failed to respect Schengen Visa limitations, you put yourself at risk for a future refusal. Problematic behavior includes overstaying in the Schengen Area and failing to follow the presented travel itinerary throughout your trip. Remember– while you are authorized for freedom of movement with this particular visa, you are a guest.
European Union Travel Restrictions
While arrivals and tourism in the Schengen Area have improved, there are still a number of restrictions and mandated quarantine measures in place to protect citizens from COVID-19.
Several countries that have been registering high infection rates include:
Austria
Belgium
Bulgaria
Croatia
Estonia
Ireland
Latvia
Lithuania
Romania
Slovakia
Slovenia
Germany
The EU Health Agency has strongly discouraged travel to these countries, especially for people who haven't been fully vaccinated or recovered from the virus. This is due to the World Health Organization data that identifies these areas as having more than 500 infection cases per 100,000 inhabitants during the last couple of weeks
The EU Health Agency has determined that Italy, France, and Portugal are the safest countries to travel to with the current data.
EU Digital COVID-19 Certificate and Quarantine Requirements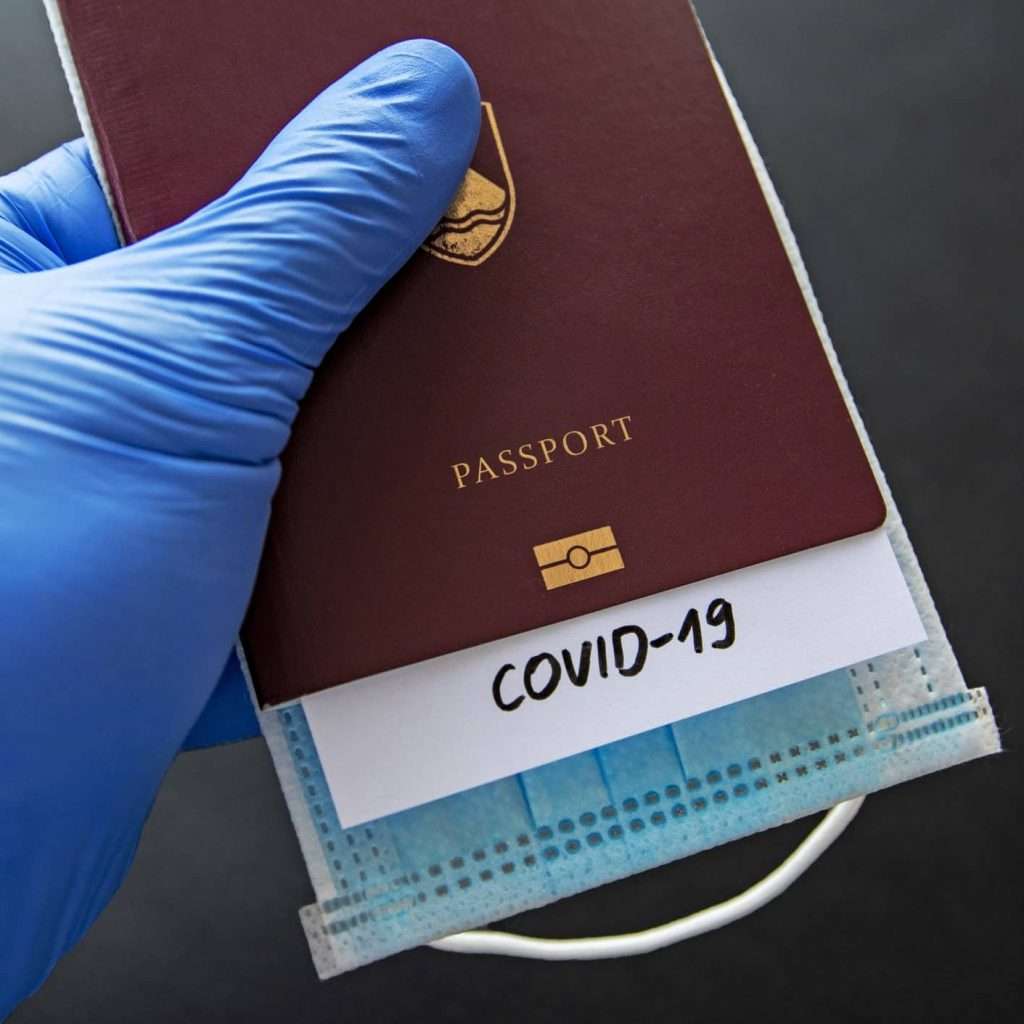 Many countries in the Schengen Area require either an EU Digital COVID-19 certificate or impose quarantine requirements on travelers entering their borders.
A valid vaccination certificate indicates that the holder has been fully immunized for COVID-19 with one of the recognized vaccines. They must be able to prove this status with a valid certification. For many countries, this is enough to avoid quarantine and testing rules.
These rules are constantly changing per the recommendation of the Council. For countries that have extended entry restrictions, travelers who must enter the country are required to self-isolate, register online, and complete a PCR test upon arrival. Check with your intended travel destination prior to your departure plans.
Schengen Visa Statistics
Curious about how the issuing state may affect your chances of receiving a Schengen Visa? The statistics are actually pretty important and may raise the stakes for you as you make your way through the process.
Belgium historically leads the rejection rate at 16.9% of visas not issued. This means that only 83.1% out of all applications received receive their requested visa.
This list includes Malta (14.8% rejection), Sweden (10.3% rejection), Portugal (10.1% rejection), France (9.6% rejection), and Norway with a rate of 8.7% of visas not issued.
Slovenia is the best-positioned state on the list, with a rate of 5.8% of visas not issued. This means that you have a 94.2% chance of being granted the Schengen Visa type you are applying for if you are attempting to visit Slovenia. This is just another reason to make sure all of your documents are in order, and that all of your boxes are checked.
Start Your Application Now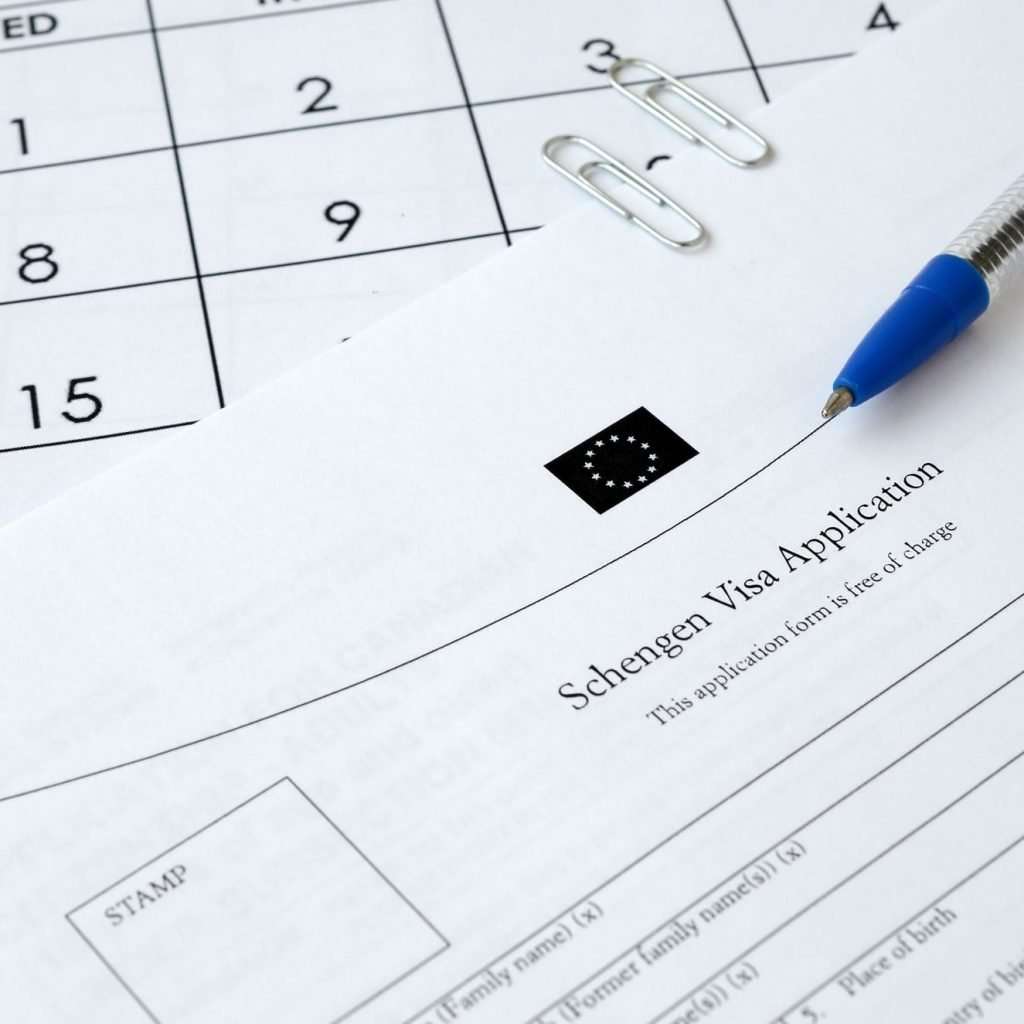 If you are planning a trip to the EU, a Schengen visa is essential for freedom of movement. With the right preparation and documents, you can enjoy your travels without worrying about any negative legal consequences or traveling undocumented. Remember– the Schengen Visa is for short stays only (less than 90 days), so you will need to make other arrangements if you plan on staying on the road for a longer period of time.
The T for Traveller content library aims to build a community of like-minded people– people who think traveling is a necessity and a key to their happiness. Take control of your own happiness and improve your travel literacy with our detailed guides. For more travel hacks and guides to get you through the more confusing aspects of travel, check out our blog.