Zurich is often the number one place to go in any Switzerland itinerary. The city, famous for luxurious lifestyles, fancy chocolates, and high-end shopping, stands out for its picturesque views and for being one of the most sustainable cities in the world. It's definitely worth paying a visit.
72 hours in Zurich is all you need to experience it all. This guide will help you plan your trip, suggesting the best things to do, and the places to stay in Switzerland (Zurich).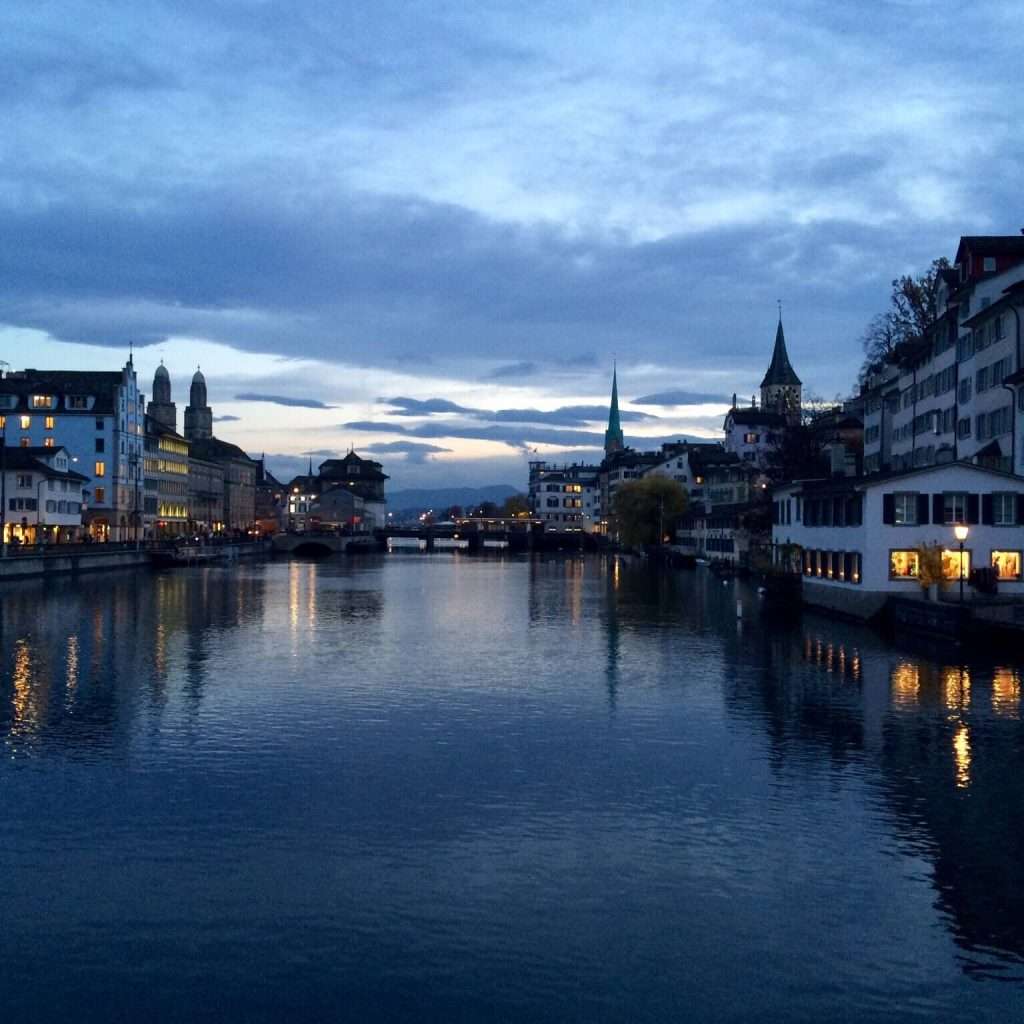 The Perfect Itinerary for 72 Hours in Zurich
Itinerary for 72 Hours in Zurich
Day 1 in Zurich
Visit Bahnhofstrasse/ Bahnhofplatz and Lindenhof Hill
Known as the most expensive retail property in the world, Bahnhofstrasse is 1.4 kilometers long shopping street with all the nice cafes and restaurants and luxury brands outlets.
After visiting Bahnhofstrasse, You may head to Lindenhof Hill. Old town on Lindenhof hill offers a great view of the city and Limmat River, and it's a recommended place to visit
Head back to Quaibrücke for sunset (perfect place to take amazing pictures and selfies), it's the last bridge between the old town and lake Zurich.
Head to the Zurich old town and enjoy your dinner, buy souvenirs, and have a good night's sleep to get ready for day 2 of the itinerary
Day 2 in Zurich
Visit Uetliberg, Lake Zurich, and Opera District
Uetliberg is a great mountain excursion for hiking lovers and the ones who fancy great natural, and ariel views of the city.
After acknowledging Uetliberg, Head to lake Zurich and enjoy the view of the lake and if it happens to be summertime, hope into the lake and swim around for an experience to remember by.
Opera house is close to lake Zurich and offers free wifi spots and it's a great area to get some snacks or coffee.
Head back to the old town for your dinner and take some rest for day 3 of the itinerary.
Day 3 in Zurich
Visit Lindt Home of Chocolate, Fraumünster Church, St. Peter's Church, and Freitag Tower
Lindt Home of Chocolate is a must-see in Zurich, take a chocolate tour and enjoy the variety of delicious chocolates, Lindt home has to offer
Fraumünster Church is one of the most prominent landmarks, you may book a tour or go on your own and see around.
St. Peter's Church dates back to the 9th century and has the largest church clock in Europe. The oldest parish church is a must-see on your visit to Zurich.
Freitag Tower offers an eye-catching attraction of Zurich, Built with recycled freight containers it's a unique attraction for pictures. with an observation deck for amazing views.
Our itinerary ends here, but it may not be the case for your journey. you may extend your journey further to visit Interlaken.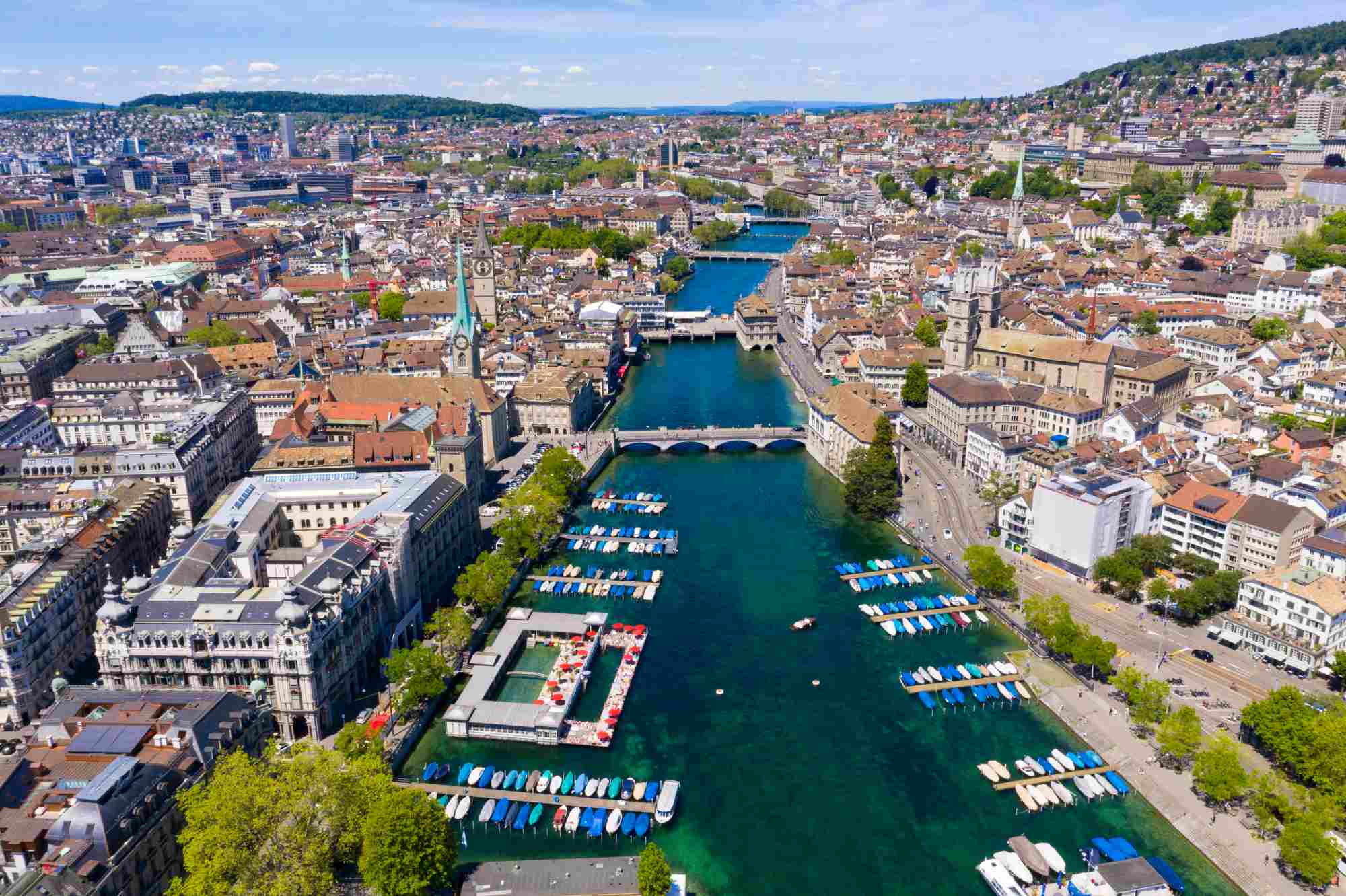 How to get around in Zurich
Although Zurich is a walking-friendly city, Zurich has excellent public transport as well as a network of trains, trams, and buses. You may also rent a bike and explore in and around the city at your pace.
Things to Do in Zurich
Zurich might be expensive, but it offers picturesque views of Lake Zurich and the Limmat River, a perfectly preserved Old Town, cool arts districts, and cheese which is to die for. Continue to read to learn more about it.
Old Town
On the first day of your vacation in Zurich, take your time to explore a place that hasn't changed much through the centuries: Altstadt (the Old Town). There you'll find museums, charming restaurants, cozy cafés, and pretty little alleyways.
Wander through winding cobblestone streets, or perhaps take a two-hour guided walking tour if you're interested in hearing about the city's history.
Grossmunster Church
Built at the beginning of the 12th century, this Romanesque Protestant church is an iconic landmark in Zurich.
Make sure you visit the twin towers to see the city's best views (it only costs five franks).
Lake Zurich
Lake Zurich promenade is perhaps one of the most romantic places in Switzerland. Whether you want to go there for a morning walk or an evening stroll, it's worth checking out.
Plus, you might consider going on a cruise on Lake Zurich. There are all types of cruises, from gastronomical (e.g., cheese fondue, frothy beer) to sightseeing ones.
Hike on the Uetliberg
If you're into hiking, then you can't miss out on the Uetliberg mountain. By train, it's only a 20-minute ride away from Zurich's central station.
It's definitely suitable for hike beginners, and if you reach the top, you'll be able to enjoy a panoramic view of Zurich and the beautiful snow-capped Alps in the background.
Check Out the Masterpieces at Kunsthaus
Kunsthaus hosts the most important art collection in Switzerland, so take some time to appreciate the varied collection of works. Expect to find pieces by Picasso, Chagall, and Monet.
Where to Stay in Zurich
When you search for a hotel, opt for one located in the Old Town. It is easy to get around, and the less thing you want on a trip is wasting your time commuting.
If you want a more affordable option, consider staying in an Airbnb downtown. There are great options starting from $60 per night. If you prefer staying somewhere cheaper, it might be worth checking out hostels.
After you sort out your accommodation, check out some travel hacks to make your trip goes as smoothly as possible.
Switzerland Vacation: 72 Hours in Zurich
There are many things to do in Zurich, but since you can do a lot on foot, 72 hours in Zurich is all you need. You'll have more than enough time to appreciate the mountain views, wander through the quaint Old Town streets, indulge in delicious Swiss delicacies, visit museums, and more.
Here's an extra tip: it might be worth acquiring a ZürichCARD for unlimited travel (including to/from the airport) and reduced admissions to Zurich's museums and river cruises.
Did you like this piece? We have another 72 hours guide! Check it out!
Author/ Publisher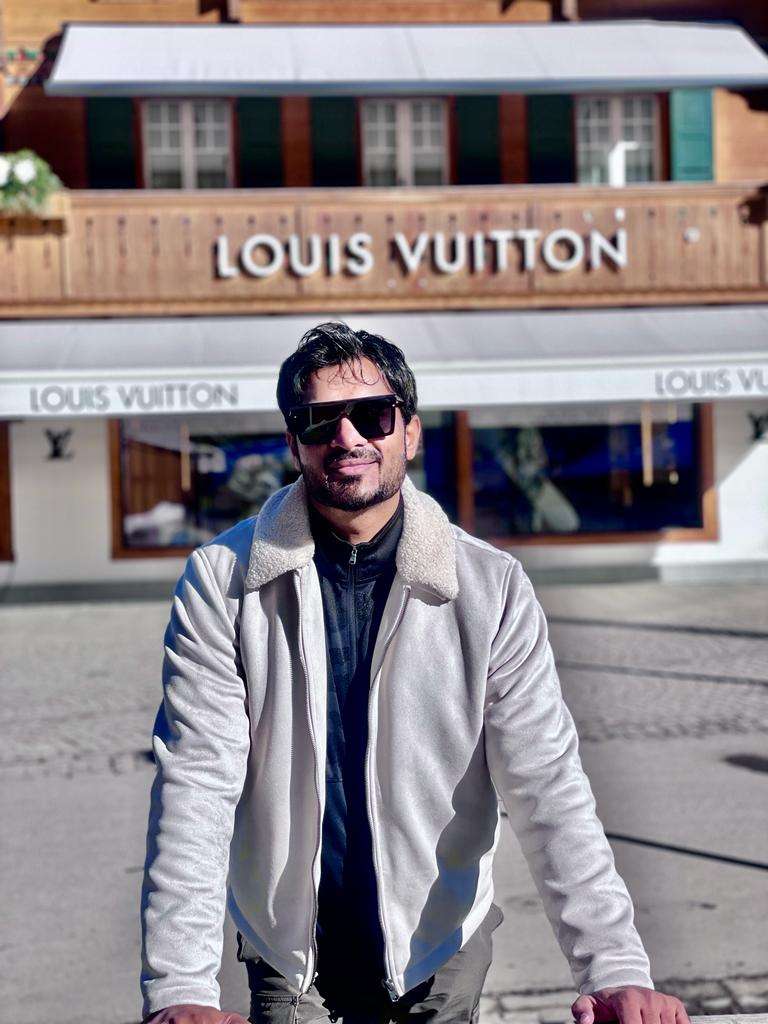 Contributor/ Researcher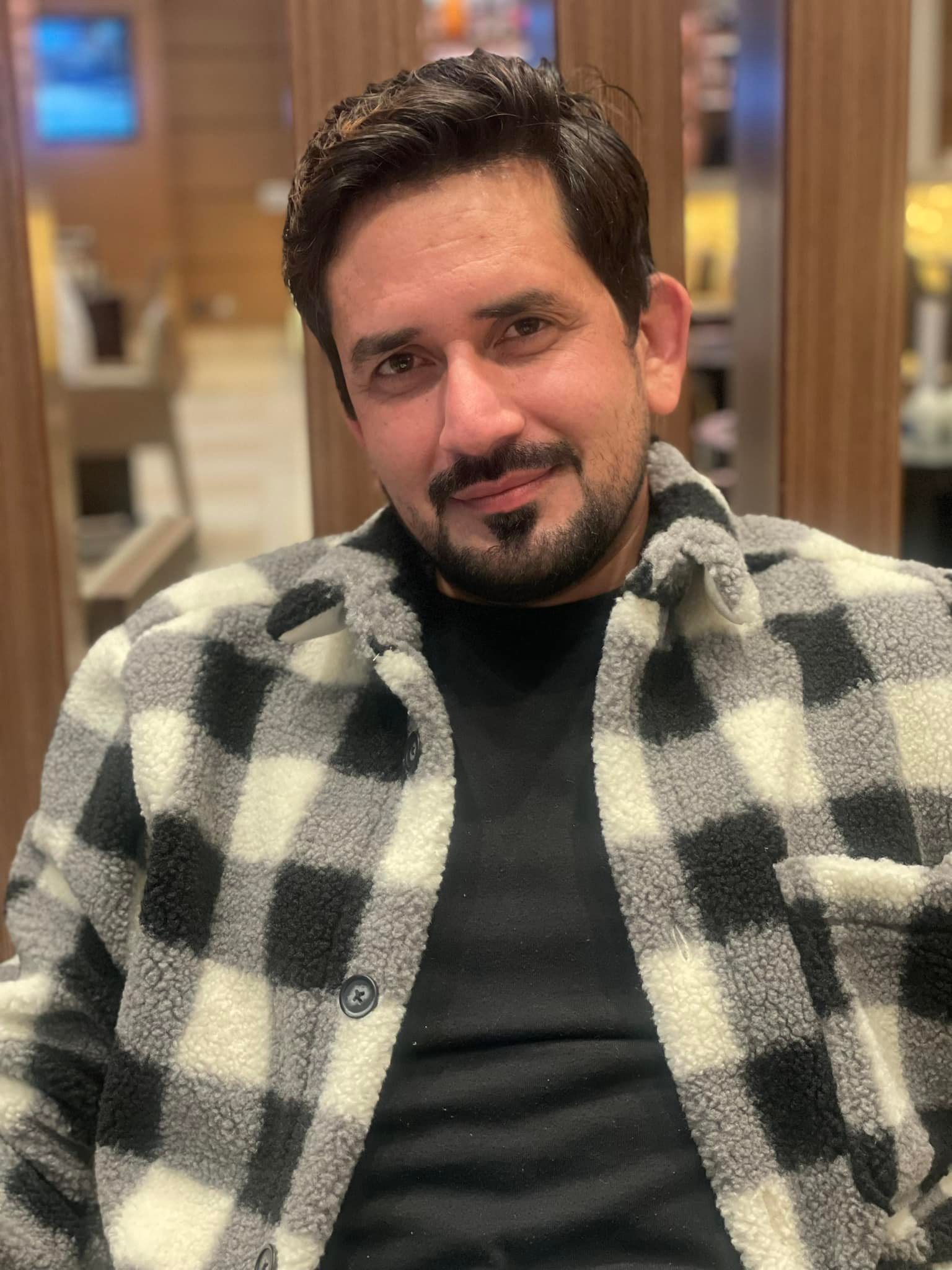 Contributor/ Proof Reading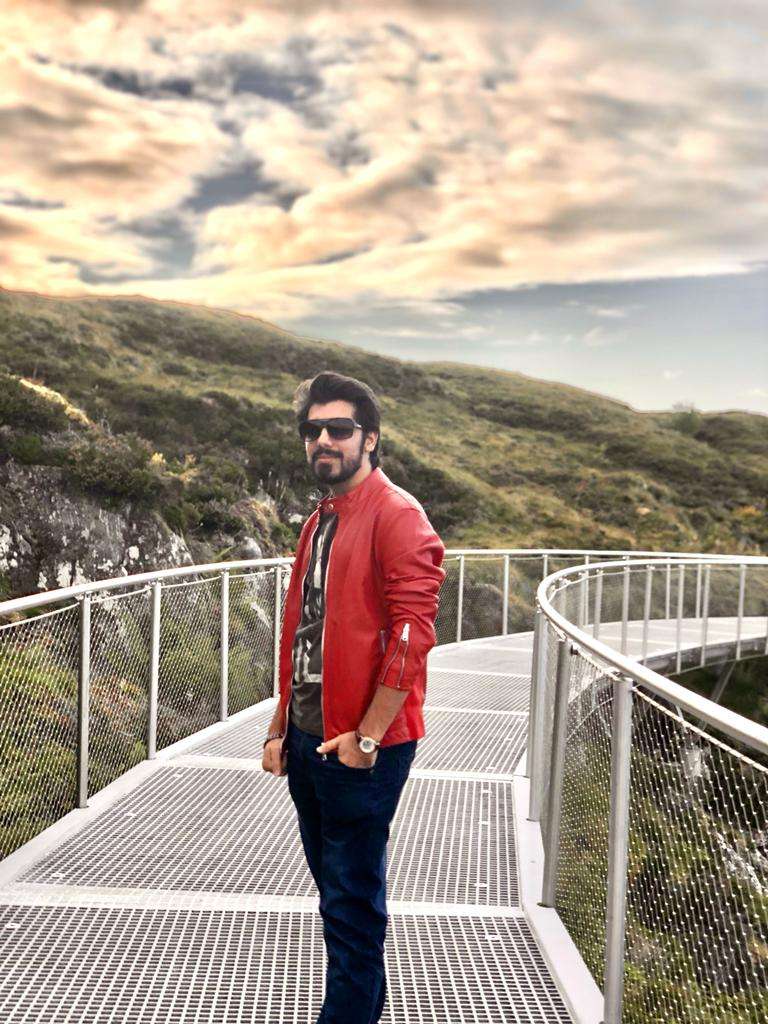 The article would not be possible with the help of my colleagues and fellow travel companions Faisal Habib and Zafeer Khan, and their passion for great pictures and capturing natural views and cityscapes and making perfect itineraries.