Planning your trip to Italy? Overwhelmed and not sure how to plan your trip to Italy? Well, we are here to help you out: Let's begin.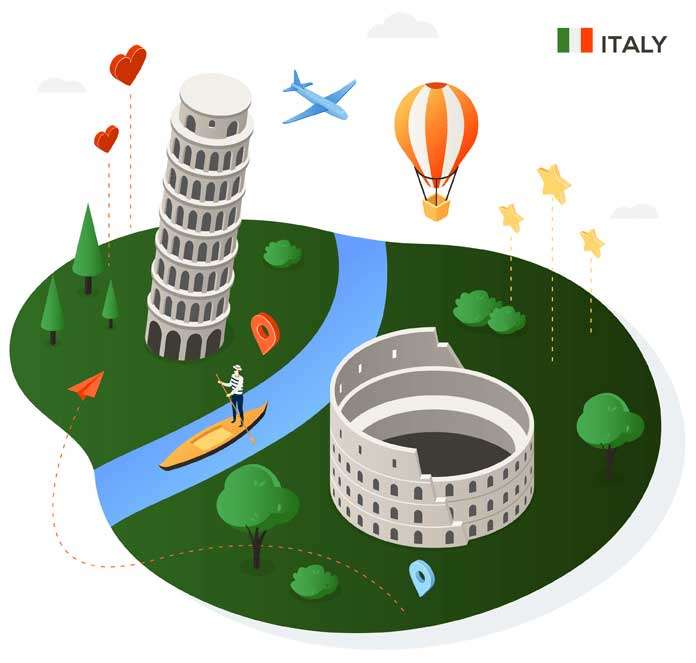 Italy is a country rich in natural wonders, history, art and gastronomic specialities that attract millions of tourists every year from all over the world. Life would not be enough to know all the beauties of Italy.
When you think of visiting Italy, you often think of the beautiful Rome, Florence and Venice, but next to the most famous cities there are villages and towns suspended in time, forests and lakes, castles, churches and places of art; places of enchanting beauty that are absolutely worth a visit.
Nature and landscapes
The Belpaese is a real open-air museum. Homeland to illustrious writers, poets and artists – from Dante to Petrarca, from Manzoni to Leopardi, from Calvino to Pasolini, from Leonardo da Vinci to Michelangelo, just to name a few.
Among cities of art and ancient villages, you will be spoiled for choice: from Florence, the cradle of the Renaissance with its historic buildings and famous museums, to Rome with its millennial history; from the bridges and canals of Venice to Romeo and Juliet tragedy in Verona. From Naples with his San Gennaro to the sea in Sicily and Sardinia, but also on the island of Elba, Ischia and Capri.

Natural parks of unspoiled beauty represent the exceptional scenario for those who decide to spend a holiday in Italy in close contact with nature. The vegetation of Italy is extraordinarily varied. There are many National Parks that are worth a visit: the Gran Paradiso, the Circeo, the Stelvio, the Belluno Dolomites, the Gran Sasso and the Monti Della Laga, the Cilento and Vallo di Diano, the Gargano, the Calabria and Aspromonte Parks.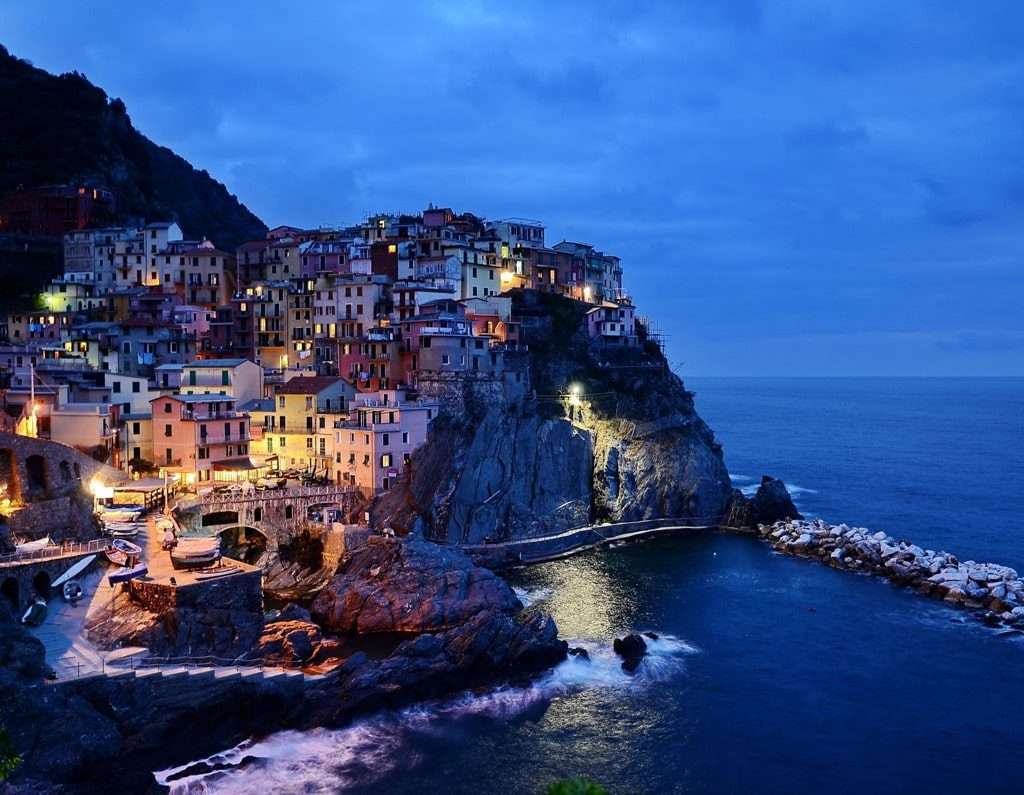 Manarola Cinque Terre in the blue hour
While wrapping it up it's due to mention the Archipelago of La Maddalena and the Tuscan Archipelago, Vesuvius and the Cinque Terre. And many more are protected natural areas, reserves and marine parks ready to welcome tourists at any time of the year, offering an unforgettable experience.
History and Art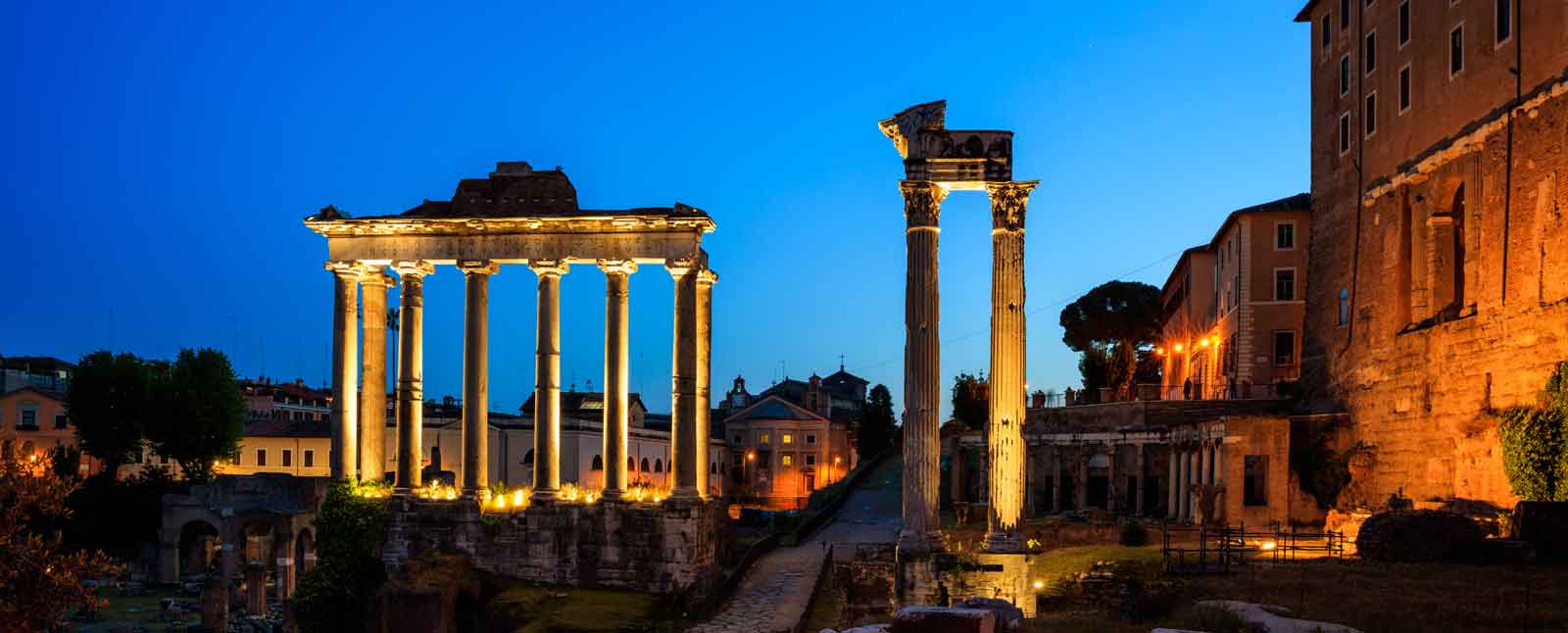 The artistic beauties are everywhere and every corner of the country has infinite and wonderful surprises. Italy is one of the major artistic and cultural heritages in the world; it has the greatest number of artistic and cultural assets declared World Heritage by UNESCO. There are in fact 55 Italian sites included in the Unesco World Heritage List.
Although the most famous cities amongst the art fans in Italy are Rome, Florence, Pisa, Assisi, Siena, Milan, Venice & Naples, the territory is littered with historical centres of incomparable beauty. The numbers confirm this: 95,000 monumental churches, 40,000 fortresses and castles, 30,000 historic homes with 4,000 gardens, 36,000 archives and libraries, 20,000 historic centres, 5,600 museums and archaeological sites, 1,500 convents.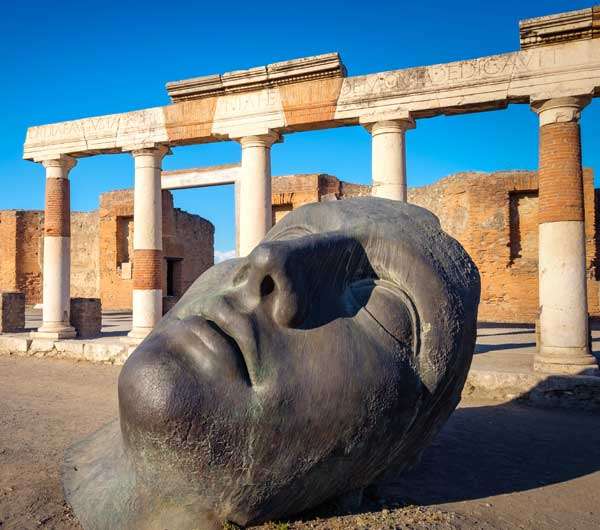 Scenic view of ruins and bronze statue in ancient Pompeii city
We strongly suggest you on a journey through past by visiting at least one of the many archaeological sites such as Roman Colosseum, Herculaneum or Pompeii to observe the vibes of the past.
Italy has also left its mark in the field of music, literature and cinema; we remember the great musical works of Vivaldi, Verdi and Puccini, great writers like Dante, Petrarca and Boccaccio, and great actors and directors such as Marcello Mastroianni, Gina Lollobrigida, Sophia Loren, Federico Fellini and Bernardo Bertolucci.
Visit our image gallery for Italian History Art & Culture (Coming Soon)
Food and wine: Land of Gastronomy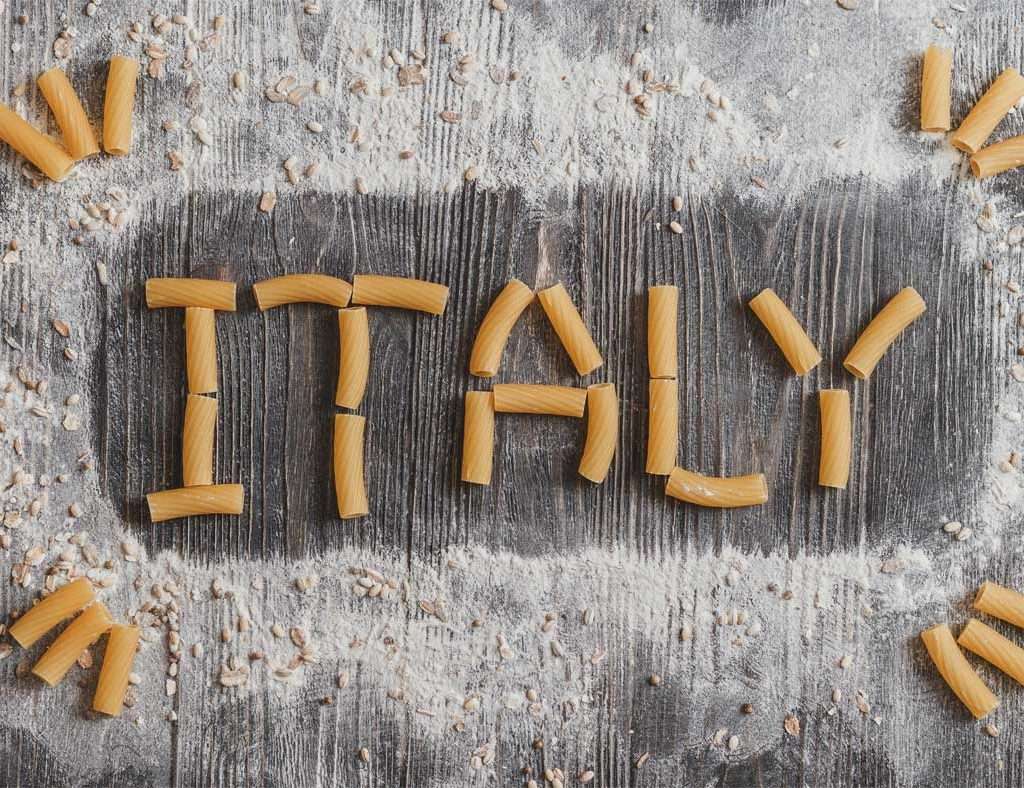 Italian Cuisine is like heaven for your taste buds.
What do tourists all over the world like about Italy? Art, fashion and museums. But above all food. Italian cuisine is famous throughout the world.
The Mediterranean diet is the most appreciated in absolute, complete, varied, imaginative, healthy and genuine. Among the most famous specialities in the world, we remember pasta and pizza. However, the typical dishes vary depending on the region: Emilia Romagna is known for lasagna and tortellini, Liguria for pesto and Sicily for desserts such as cassata and cannoli. Italian cuisine is so varied, that often in the same region, from city to city, recipes and traditions change. The diversity of climate and conformity of the territory from north to south has led to the development of very different typical products, and consequently also to very different traditions and recipes.
So, for example, in northern Italy you can take part in a tour that will allow you to discover the production area of the famous San Daniele ham in Friuli Venezia Giulia, visiting its factory and tasting it directly on the spot. Or visit an alpine dairy, where you can taste excellent high-quality cheese.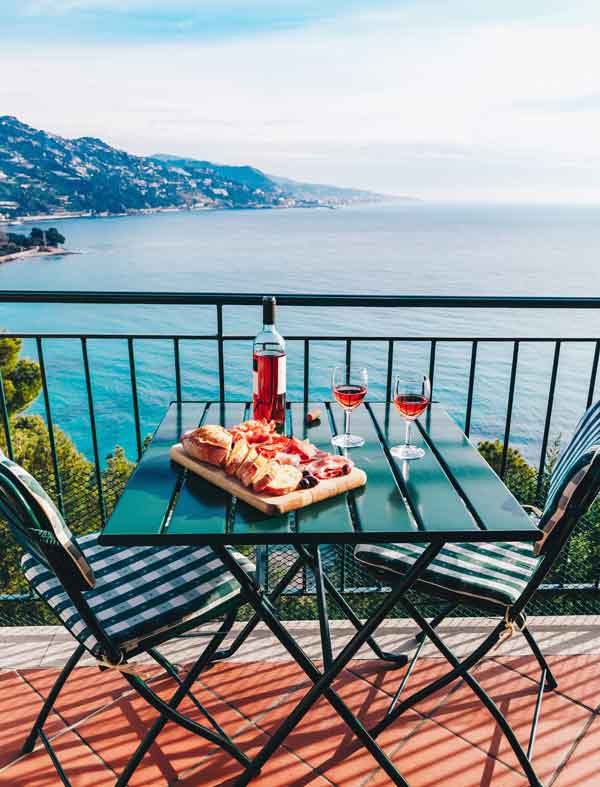 To make your journey through Italy complete, take an Italian wine tour through the vineyards of Tuscany
Italy, moreover, is the one of the world's largest, finest and most varied wine producer, rich in aroma and famous for their quality & taste.
In central Italy, as well as in Piedmont, you can join the truffle hunt with a professional tartufaro and his dog, or visit the chocolate factory in Perugia. Wine tastings are in abundance: you can visit wineries, get to know local producers and discover the wine production areas in Piedmont, in Tuscany or in Veneto, just to mention a few.
In southern Italy, you can take part in cooking classes, taste local products, such as olive oil, fish and seafood, wine and fresh cheese. But above all, you can make a unique experience such as the olive harvest and the production of olive oil.
Here are some helpful hints on how to plan your trip to Italy to make sure it is everything you have dreamt of.
Choosing When to Go
If one of your goals is to see as many of the big touristy hotspots as you possibly can, travelling to Italy in May, June, Sept, or October will be your best bet. Nearly everything is open and the temperatures aren't too bad. However, expect the Southern half of the country to be considerably warmer than its Northern counterparts.
If you want to hit some of the resort towns and spend your days lounging by the crystal clear waters of the Mediterranean, July and August are your best bets. Just be prepared for the soaring temperatures as it can be well over 90 most days.
If you are travelling on a budget, consider going off-season. It will be considerably less expensive. However, be prepared for shorter opening hours for some of the sites and museums and longer lunch breaks.
What To Bring
It is important to remember that Italian weather, while mild most of the year, can vary greatly from region to region. So, if you are going to be province hopping, be sure to bring things you can layer up on if it gets chillier in the evenings. This is especially true if you are heading to Italy during the winter months.
It is also important to remember that one of the longest-reigning fashion capitals in the world in Milan. So, if you want to fit in and not scream "TOURIST" remember to pack some nicer comfy clothes.
Oh, and if you do go in summer, remember Most Italians only wear shorts at the beach. Linen trousers and airy Capri length pants are the way to go. Just don't forget comfy walking shoes.
What to Do Once You Are There
There really is no shortage of things to do and see in Italy. From some of the most famous works of art in the world to Roman ruins to the city of Pompeii, there is bound to be something for everyone to be excited to see.
On top of all that, thanks to its geographical diversity there are a ton of different cuisines and local delicacies to sample. From gelato to pizza Napoletana to every pasta dish imaginable, your tastebuds are going to be in heaven. Just be sure to ask the people at your hotel where they would go to eat, as they will probably send you to a local favourite with some of the best (and most affordable) food around.
Travelling to Italy
The last little bit of advice we can offer is to make sure you read up on cultural customs and religious observances before you go. Both of these things can help make sure you aren't left feeling awkward or planning to marvel at one the many cathedrals only to find it is closed. Also, it wouldn't hurt to find out when the big festivals, like Carnival, is, so you can avoid massive crowds; after all, you want to make the most out of your time in the birthplace of European culture.
For more travel tips and interesting destination ideas, look at some of our favourite travel spots. And don't forget to come back often as we add more tourist hotspots all the time.