Paris Through a First-Timer's Eyes: My Journey of Exploration
One of the best moments in my life was when I visited Paris from Dubai for the first time. The experience was both magical and memorable. The journey started with a long flight from Dubai to Zurich, which lasted about 7 hours. After exploring Zurich, Interlaken, Gstaad, and Basel, I took a train from Zurich to Paris. The train took 4 hours to reach Paris's central train station (Gare de Lyon). Upon my arrival in Paris, everything felt new and exciting, from the architecture to the language spoken.
A City of Culture and Sophistication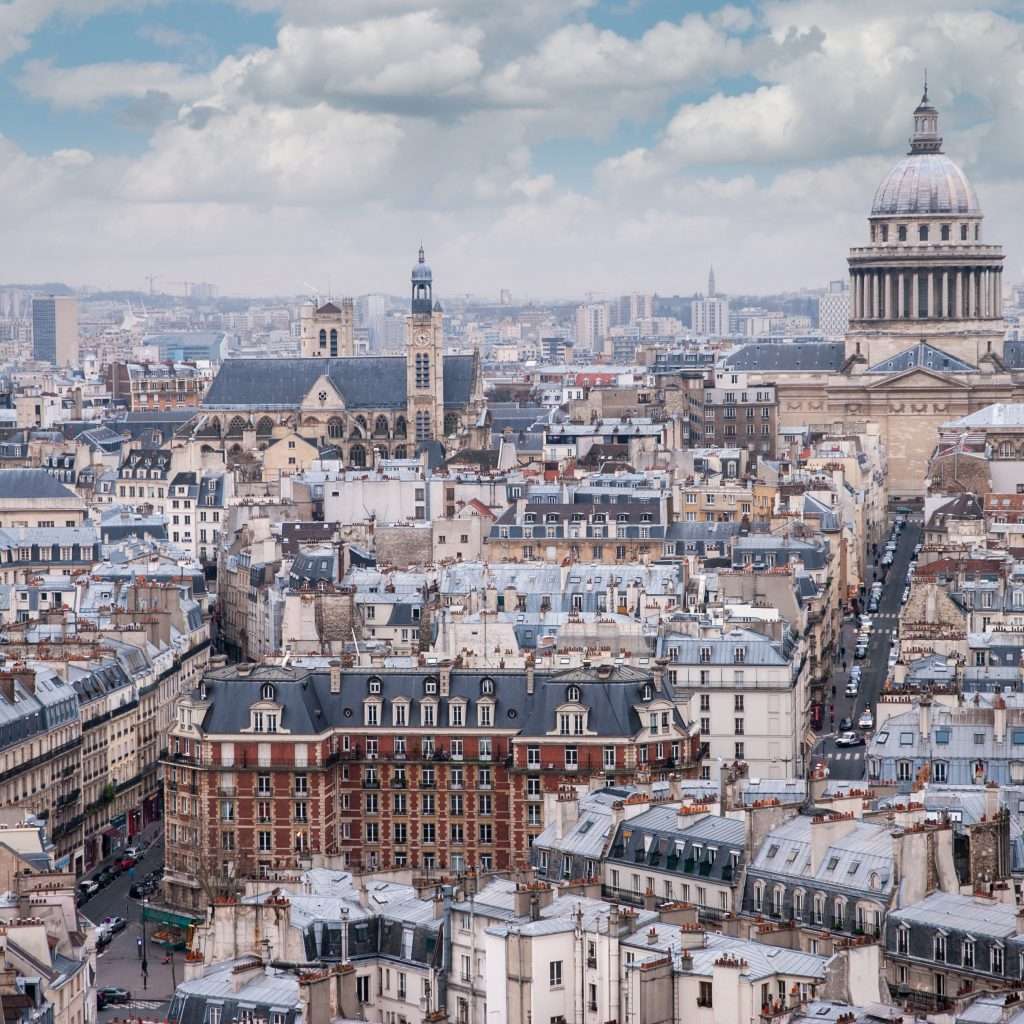 As a city, Paris has an aura of culture and sophistication that's hard to find in other cities around the world. Everything is so romanticized and beautiful — whether it be a stroll along the Seine river or going up to Montmartre for incredible views of this romantic city at night. My first day in Paris was filled with sightseeing famous landmarks such as Notre Dame Cathedral, Arc de Triomphe, Louvre Museum, Eiffel Tower, and Champs-Elysees Avenue. I could not get enough of all its beauty!
Everywhere I looked, unique works of architecture in Paris made my heart melt.
It felt like I had entered an entirely different world – one full of wonder! In addition to sightseeing all around town, some highlights included stopping by cafes for wine tasting accompanied by French cheese platters and visiting various art galleries throughout Montmartre that showcased contemporary artwork by local artists – it felt like an adventure!
My visit further opened my eyes to French food; eating classic dishes such as croque monsieur sandwiches served at brasseries across town or having freshly made macarons from Laduree patisserie gave me an authentic taste for what culinary finesse this country has on offer. It was one unforgettable experience I would certainly recommend others participate in if ever presented with such an opportunity!
Paris's Extravagant Architecture and Landscape.
On my first visit to Paris, I immediately noticed the beauty of the architecture and landscape. The buildings were stunning, and the city had such a romantic vibe that made me feel like I was in a fairytale. I visited all of the main attractions, such as the Eiffel Tower, Notre Dame Cathedral, Louvre Museum, and Place de la Concorde – to name a few – but my favorite part was walking around aimlessly.
Popular Paris Stroll and Late-Night Cafes in Champs-Elysees
There is something special about getting lost in Paris, strolling down quaint cobblestone streets lined with cafes or admiring old buildings that retain their old-world charm even after centuries. I also experienced some typical French culture while visiting Paris; eating croissants while sitting at an outdoor cafe watching people pass by, admiring art galleries filled with masterpieces from famous painters like Monet, or enjoying an evening boat ride down the Seine River where I could see all of Paris' famous monuments lit up at night – it's moments like those that make me cherish my time spent in this beautiful city!
A Shopping Spree on Champs-Elysees
My shopping spree on the Champs-Élysées was full of great experiences. The street's wide selection of boutiques and shops made it easy to find something special for everyone on my list. I got a few lovely gifts for friends and family and some unique souvenirs I could take home. There were plenty of places to stop for a bite to eat if I got hungry during the day, and it was easy to get transported around town with all the public transportation options available. It was wonderful to shop in such a beautiful setting with so much history, something I definitely won't forget anytime soon!
My first experience in Paris was both exciting and overwhelming. I had been dreaming about going to the city of love for years, so it felt surreal when I finally arrived.
Paris: The City I Fall in Love With!
All my life, I lived in Dubai, and I never imagined that I would fall in love with any other city in the world. But here I am, seven years later, and I make it a point to visit this incredible city every year.
There's no doubt that once you step foot onto French soil, your heart will be forever drawn back again and again… just like mine has been for so many years! Paris holds a special place in our hearts as each year brings new memories with old friends or discovering hidden gems tucked away around every corner – giving us just one more reason why we come back year after year!
If you plan a trip to Paris, read my guide on spending three days in Paris for an unforgettable experience! This city has so much to offer, from breathtaking historical sites to world-renowned art galleries and unique dining experiences that make Paris one of the most beloved cities in the world.