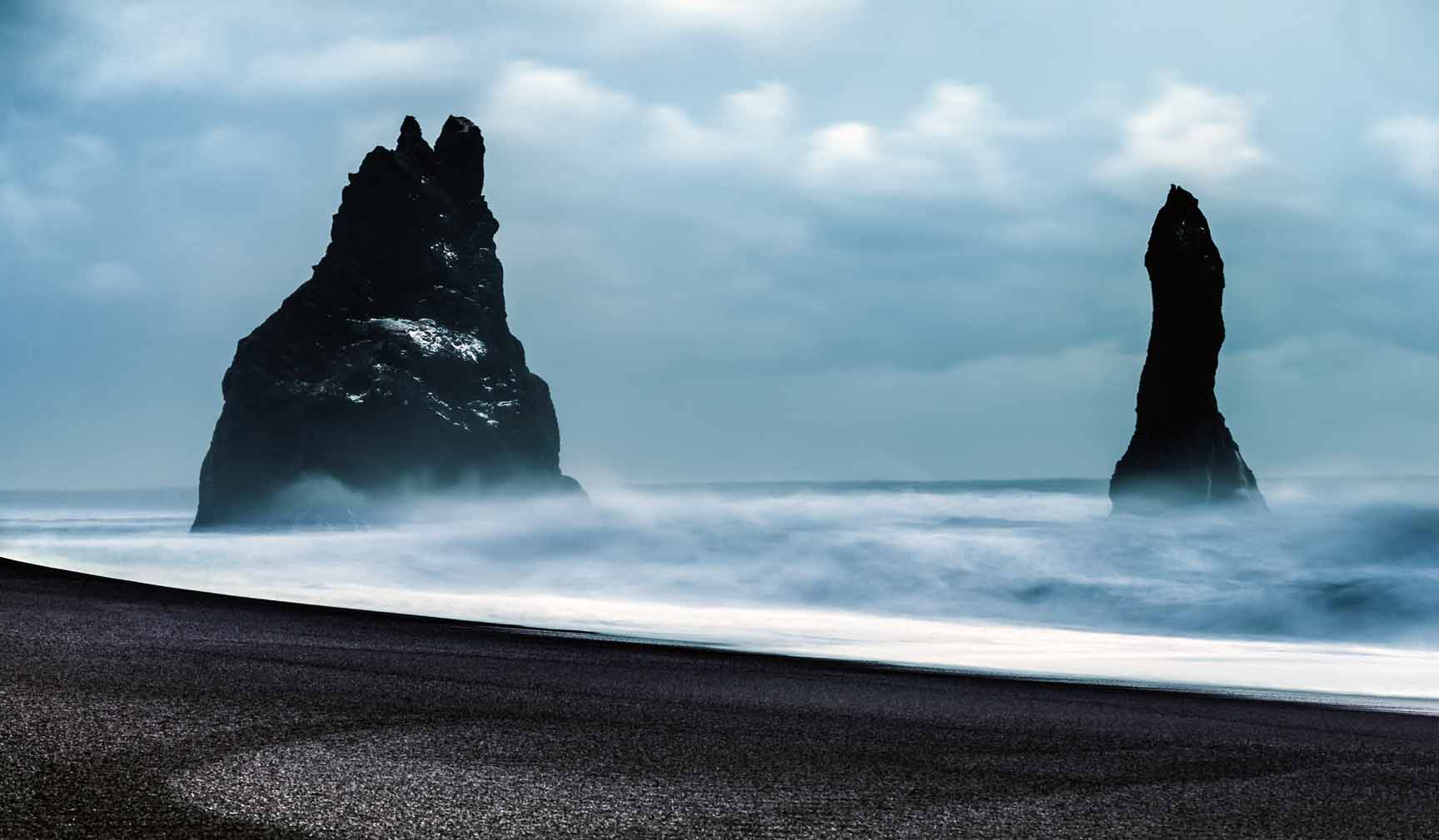 There are so many incredible destinations you can travel to and even more amazing things you can do, see, and experience in those countries. Iceland is one of the most beautiful destinations in the world, many people visit it for the Northern Lights, however, the breathtaking scenery and impeccable towns and cities make it a destination can that be enjoyed year-round. 
Keep reading to discover our ultimate Iceland travel guide and learn some pointers and facts about the country.
Why Travel to Iceland?
According to the Icelandic Tourist Board, 2.2. million foreign passengers entered the country in 2017. Nearly half the increase is due to North Americans going on vacation to Iceland. In 2018 the numbers increased to 2.3 million tourists.
There are many Iceland travel guides available because it is such a popular tourist destination, so there is always a fresh or unique perspective when it comes to explaining this magical land in words. I have been to Iceland thrice and every time it just mesmerizes me, So here I am, trying to do my part of the Iceland travel guide, without claiming that this is the only travel guide you will need for Iceland. 
Unlike its name, Iceland is much greener and diverse in natural beauty
Iceland: the Basics
In Iceland, the main language is Icelandic, however, in tourist areas, they also speak English. So it is easy for English speaking visitors to get around, but it doesn't hurt to try and learn some of the language or some key phrases before you travel.
Icelandic króna is the currency, but many places do accept Euros and US dollars. Many Icelanders use credit or debit cards to pay for things, so as long as your card is chip and pin and can be used abroad then you don't need to worry about carrying a lot of cash.
For electronics, remember that the plugs are different and that you will need an adapter. The plugs in Iceland are Type F and the standard voltage is 230 V.
The capital of Iceland is Reykjavík. And some of the most popular towns include Akureyri, Húsavík, Stykkishólmur, Seydisfjordur, and Westman Islands.
What to do in Iceland?
The country can be split into several parts; eastern, western, southern, and northern Iceland. The country also has Reykjavík capital area, The Westfjords, Rekjanes Peninsula, and Central Highlands of Iceland.
All the different parts of the country offer a range of attractions and points of interest. One reason people love Iceland is because of the country's beauty.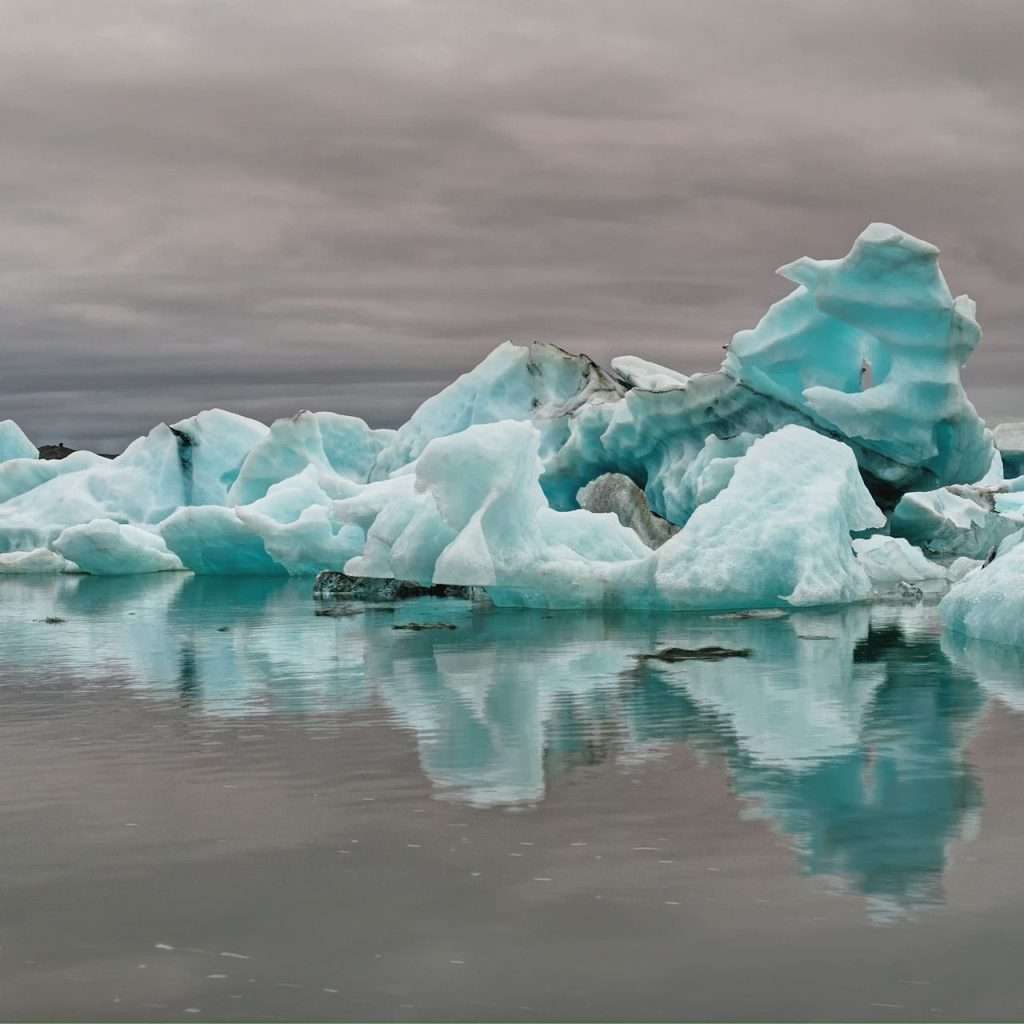 But the country also comes with a wealth of activities, including skiing, snowboarding, diving, fishing, hiking, cycling, shopping, and much more. So, no matter what you want to do, you definitely will be able to find somewhere in Iceland to do it.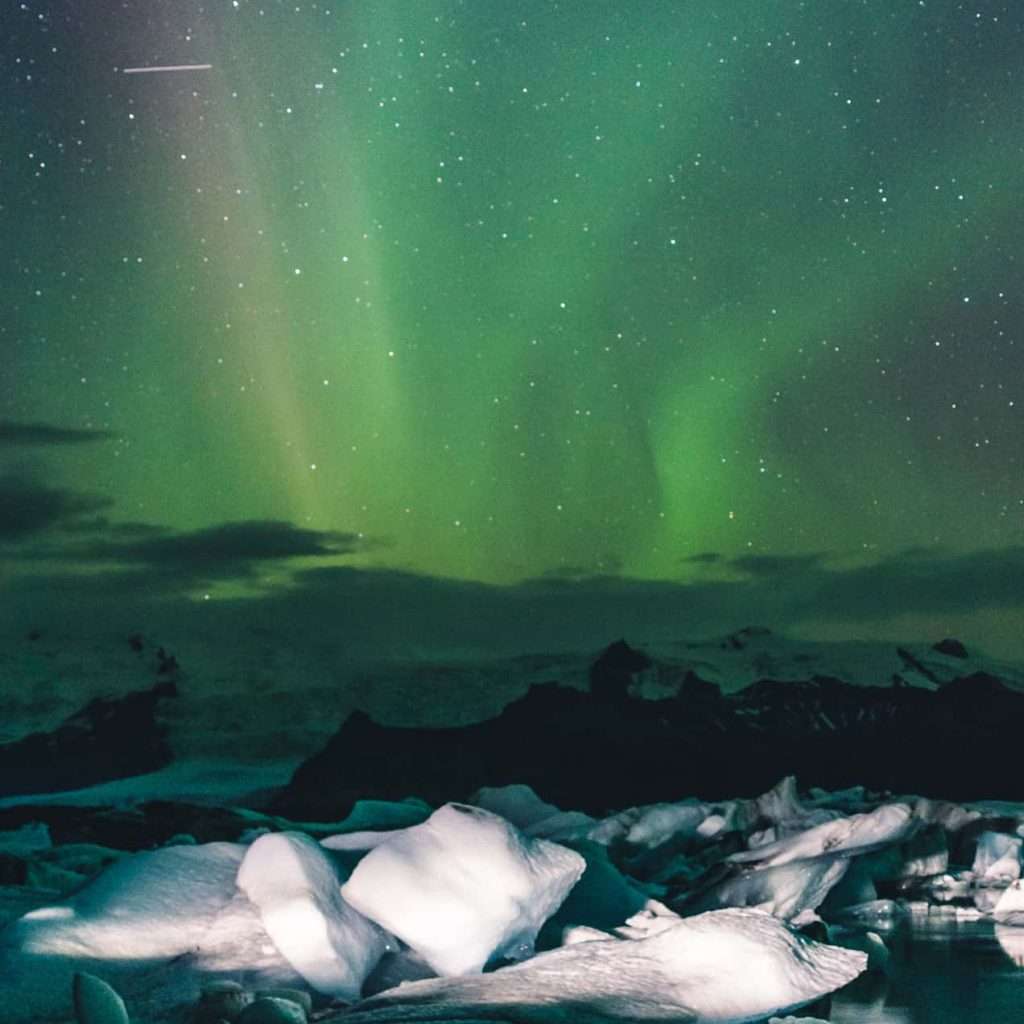 There are many tours in the country that allow you to explore and experience as much as possible whilst you stay there. Some of these tours include excursions such as exploring glaciers and hot springs, watching the Northern Lights, and visiting waterfalls and mountains.
Alternatively, you can hire your own car or camper van and explore the country on your terms. Which of course means you would get to wake up, look outside and experience the sunrise in Iceland.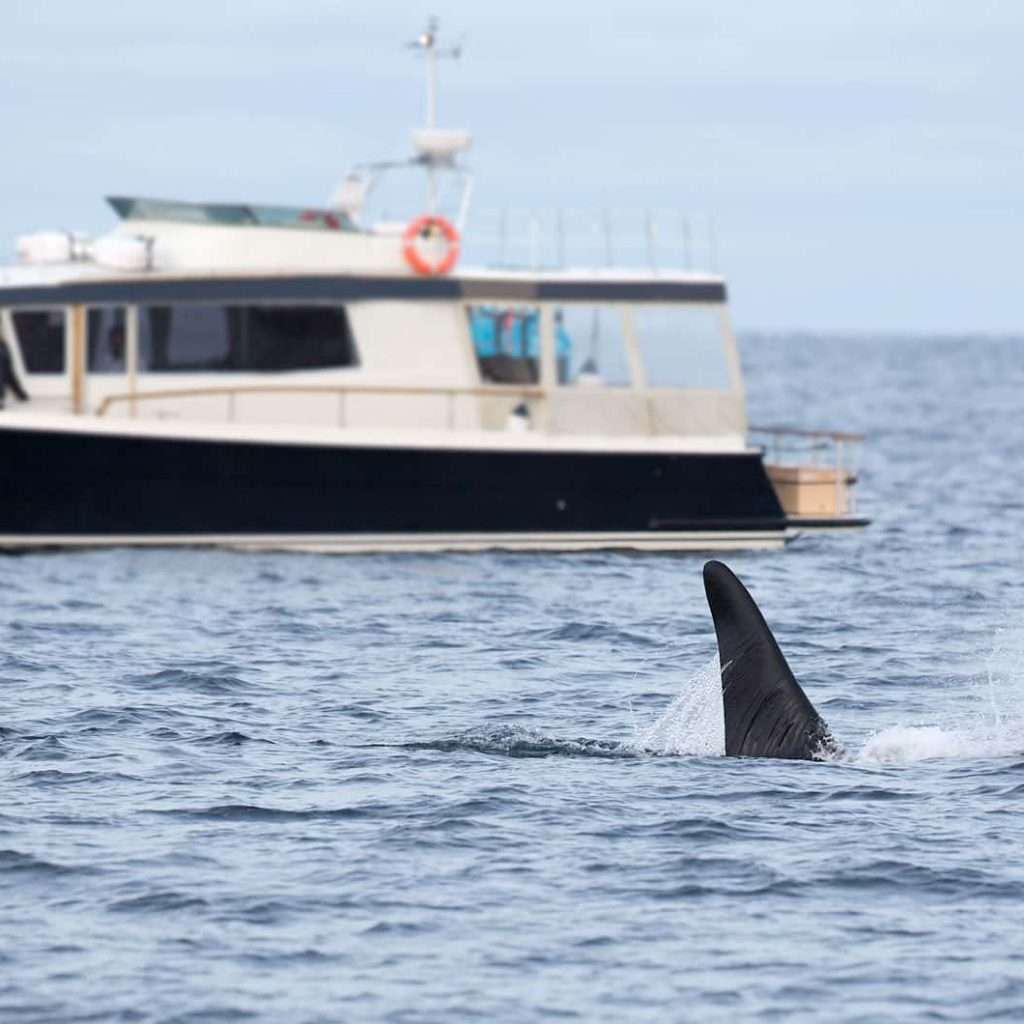 If nature fascinates you then you must go on a whale watching the tour. There are three main locations where you can go on a whale watching tour: Reykjavík, Akureyri, and Husavík.
If you want to have a good time and a party, then you must go on a night out in Reykjavík. There are many restaurants and bars, a lot of which offer happy hours so you can even cut the costs of a night out.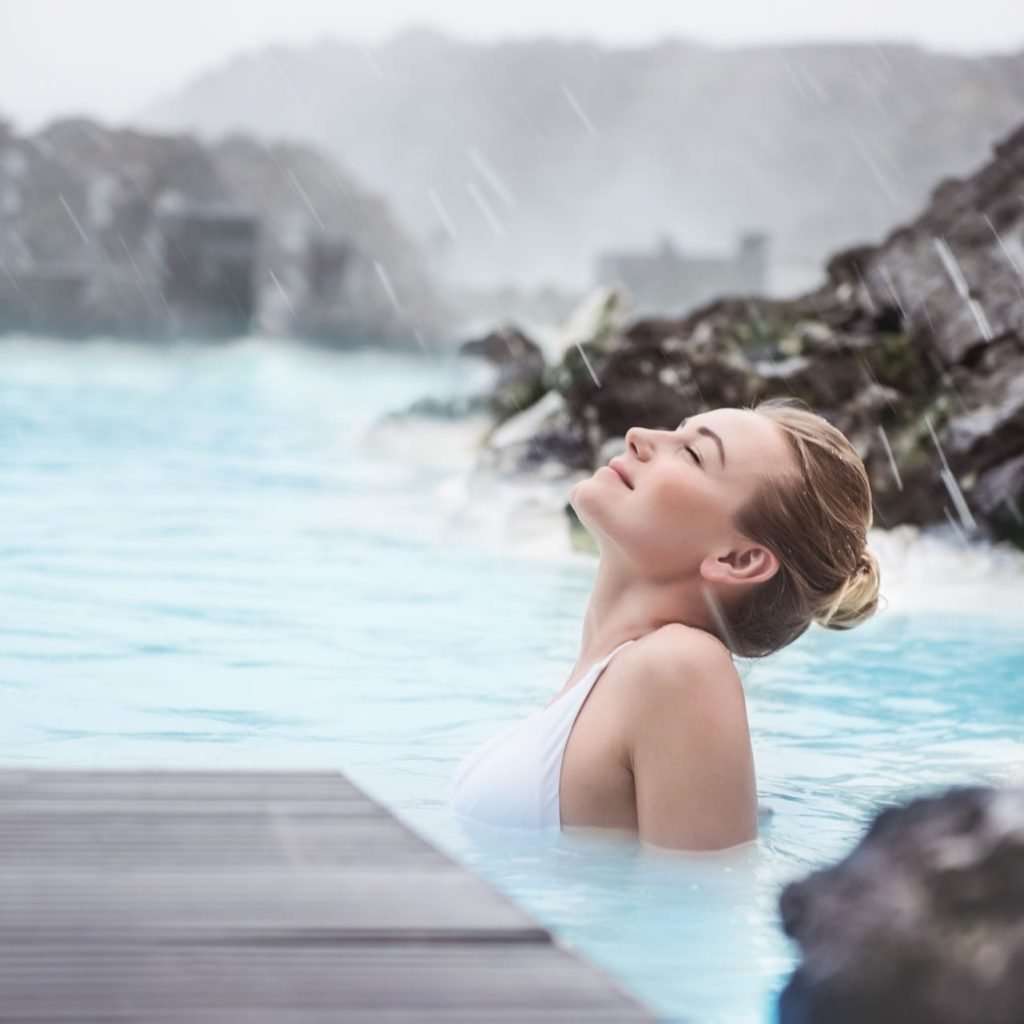 Relax at the Blue Lagoon. The Blue Lagoon is one of Iceland's most famous spa destinations and many tourists and locals flock to it. Who can say no to relaxing in healing Silica mud and lush warm waters?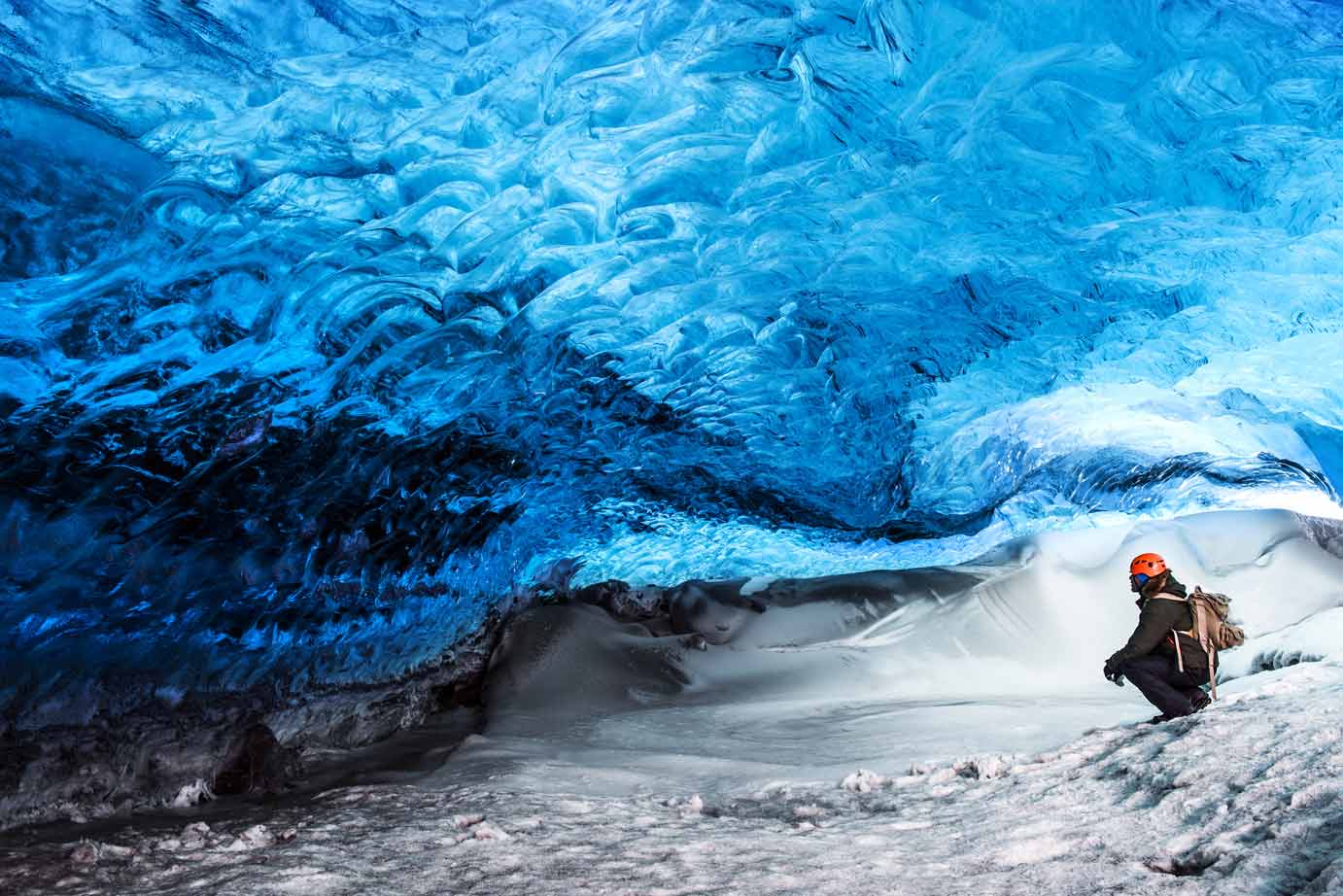 If you are the more adventurous type, why not go glacier hiking and ice caving? These adventures can be enjoyed year-round and offer tourists some of the most breathtaking views. You might be tired after exploring the glaciers but you won't be disappointed!
What to Pack for Iceland?
The weather in Iceland is very varied and can change very quickly. This means you need to pack smartly and think about what type of clothes you will need.
Whatever the time of year, these are the things to pack for Iceland:
Fleece jacket
Rainproof jacket (if it is windproof that is even better)
Rain pants
A good pair of walking shoes, such as waterproof walking boots
Gloves, scarf and a warm hat
Thermal underwear
Warm socks
Swimsuit and a quick-dry towel (if you will be swimming or going in the lagoons)
If you are travelling to Iceland in the summer, then you will also need to take sunglasses, sunscreen, and insect repellent. Some people also choose to take eyeshades because it can be difficult to sleep due to the light from the midnight sun.
If you are travelling to Iceland in the winter, then you will also need to take an insulated jacket. Icelandic winters rarely drop below freezing, however, cold northerly winds can make it feel much colder. Due to the icy and slippery conditions, you might also want to consider taking ice grips, or something for your feet.
Follow Our Iceland Travel Guide
Our Iceland travel guide is designed to help you and make sure you get the most out of your vacation. If you are planning a vacation in Iceland this year, then you must take our handy Iceland travel guide with you.
For more inspiration of what you can do whilst you visit Iceland, check out our 10 memorable things to do in Iceland.
F.A.Q.
Is there free Wi-Fi in Iceland? or What is the mobile coverage like in Iceland?
Free Wi-Fi is available in Iceland in similar places that you would expect in many places around the world, such as the airport, coffee shops and hotels and guesthouses.
You can also access the internet in Iceland (free for short periods of time) on terminals provided at tourist information centres and for a small fee, visitors can access the internet via library computers.
There are no mobile roaming fees in Iceland you have a SIM card from any of the EU countries and 4G coverage is excellent.
If you need vast coverage and non-roaming rates, a good option is to rent a portable Wi-Fi modem which will allow multiple connections. This allows multiple people and multiple devices to connect to the internet. You can share services and costs with your travelling buddy. There a few companies at the airport that provide this service.


What is the best time of year to travel to Iceland?
The best time of year to travel to Iceland depends on you! It's your Iceland journey and it all depends on what you want to see and what you want to experience. Some things to consider before you decide which time of the year is best to travel to Iceland:
Summer (late June to August) is the most popular time of the year to travel to Iceland. At this time of year, it's warmer (on average 13 C) and long daylight hours, going up to a 20-hour day.
It's beautiful, green, clear and crisp. It's the best time for whale and puffin watching and for camping.

Being peak season expect more tourists and busier roads all around. You'll experience the midnight sun during this time of the year, but with the long daylight hours, the Northern Lights won't be seen.

Winter (late October to April). If you love the dark and want to see the Northern Lights, then this is the perfect time for you to travel to Iceland. In December there are only four hours of daylight. If it's a cloudy day, it will be dark all day. Light displays are plentiful to help brighten the atmosphere.

Of course, with the longer nights, you get the opportunity to experience the Northern Lights, A viewing is not guaranteed as you do need clear skies as well, but your chances are greater. Winter also brings more snow, which means, skiing, snowmobiling, snowboarding. Enjoying the great contrast of the snow whilst you bathe in a warm geothermal pool is a great way to relax in the winter.


How much time should I spend in Iceland? or How long should I stay in Iceland?
If like many visitors to Iceland, you want to tick your bucket list Northern Light's sighting, you'll need to make sure that you are there on a night with a clear sky.
It's recommended that you stay for at least 7 nights. 7 cloudy nights in a row is unlikely and it significantly increases your chances of getting to see the spectacular emerald streams dancing across the sky. There are more than enough things to keep you busy, entertained and relaxed while you wait for that clear night.
If you're visiting in the summer it's recommended that you spend at least 5 days, but of course, it all depends on how much you want to experience and explore.
The first three days will probably be taken up by a visit to the South Coast, some exploring in the city and some soaking in of the geothermal pools. But there is so much more to Iceland, and it's recommended to spend extra time to explore further.


Do I need cash to travel to Iceland? or Are credit cards accepted in Iceland?
Iceland is an almost cash-free society. You will be able to use your credit or debit card in almost all places.

VISA and Mastercard are accepted, but make sure that you have a chip and PIN card the card reader machines in Iceland only accept these types of cards. They mostly don't have the functionality to use the more outdated swipe cards.
Busses in the Reykjavik area don't accept cards, but you can pay via your phone, using an app (Straeto).

You could also always draw a little bit of cash from an ATM for tipping.


What time of the year can I experience the midnight sun in Iceland?
There are only a few places in the world where you get to experience full sunshine at midnight and Iceland is one of them.
There is no specific place and midnight sun can be seen everywhere in Iceland.

In summer months, particularly from mid of May to mid of August, Iceland has daylight in midnight making June the perfect month to visit Iceland to witness the midnight sun.

The peak of the midnight sun in Iceland is from mid-June 17 to June 29, with sunrise and sunset separated by a few minutes. If you're in party mode, you can have a sunset and sunrise party all in one or you can venture off into the wilderness to witness the spectacular skies and contrasting landscapes. Around June 20 and June 21, the sun doesn't really set at all. It's a full 24 hours of sun. You literally couldn't cram any more hours into your day!