Top Activities to do in Lisbon in 72 Hours
My first visit to Lisbon was in December 2019; it was a relaxing trip; New year was right around the corner, and everything was fabulous in the city. I am grateful that I had this trip to Europe right before the Covid 19 was declared a global pandemic and all the restrictions and lockdown were started. 72 hours in Lisbon or just three days in Lisbon are not enough to cover all the top activities and sightseeing places this great city offers. There are several places to visit, and Lisbon is famously known for its calming beaches, welcoming people, and fantastic food.
Glossary
How to Spend 72 hours in Lisbon?
We tried our best to bring you this guide; Nonetheless, if you only got 72 hours to spend in Lisbon, Portugal, here's how you should plan your trip to see Lisbon's top attractions.
Day 1: Visit, Praça do Comércio, Miradouro de Santa Luzia (Observation desk/ viewpoint for the Lisbon city and the Tagus river), Castle (Castelo de São Jorge), Praca Dom Pedro IV square & Carmo Covent ruins, Igreja de São Roque (Church of Saint Roch).
Day 2 (Visit, Jerónimos Monastery, Maritime Museum, Padrão dos Descobrimentos, Torre de Belem Lisbon)
Located on a series of mountain hills and close to the bank of River Tagus, Lisbon is amongst Europe's most attractive cosmopolitan cities. It is Portugal's capital city, whose cultural heritage is underpinned by the fact that it has remained an important town since the discovery times of the 15th and 16th centuries. Lisbon is one of Europe's most famous tourist destinations for its warm climate, historical sites, museums, and colorful attractions.
A traveler can't explore the city's beauty in a few hours or a day. Planning for at least 72 hours would make you enjoy the town. Read more to find the best three-day travel itinerary for your trip to Lisbon. You will fall in love with Lisbon if you visit our suggested sites and places on a 3-day tour of the town.
Where to Stay:
Tourist's preferred places to stay in Lisbon, Portugal are below:
Baixa
Chiado
Avenida da Liberdade
Bairro Alto
Alfama and Mouraria
If you are only here to visit for 72 hours in Lisbon, It would be best for you to find accommodation in the old neighborhood of Alfama, The Bairro Alto, or Baixa. Settling in these areas will make it easier for you to enjoy the best of Eastern Lisbon.
Some of Lisbon's Cool, Alternative & Residential Neighborhoods
Principe Real
Cais do Sodré
Alcântara
Campo de Ourique
Itinerary for 72 Hours in Lisbon
Day 1 in Lisbon
Visit the below places on Day 1 in Lisbon
Praça do Comércio
Miradouro de Santa Luzia (Observation desk/ viewpoint for Lisbon city and the Tagus river)
Castle (Castelo de São Jorge)
Praca Dom Pedro IV square & Carmo Covent ruins
Igreja de São Roque (Church of Saint Roch)
Praca do Comerico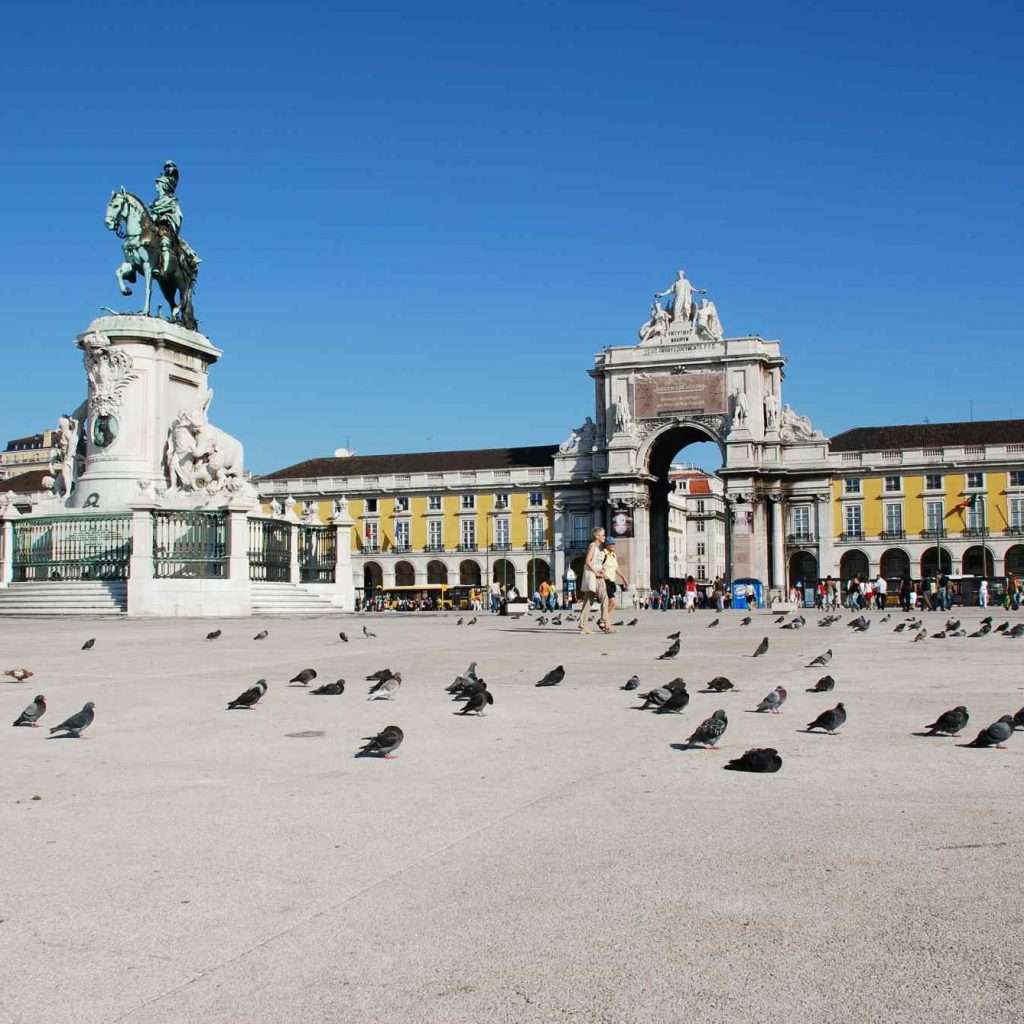 To start your Lisbon explorations, you must visit the emblematic Praca do Comerico, which seems like the city center next to the Royal Palace. Lemon-Yellow buildings in the neighborhood and the statue of King Jose in the center, the square is visited by every tourist who enters Lisbon. From here, you can enjoy a walk along the cobblestone streets and hit the most famous and the oldest Alfama district. It is best to roam here early in the morning.
Miradouro de Santa Luzia (Observation desk/ viewpoint for the Lisbon city and the Tagus river)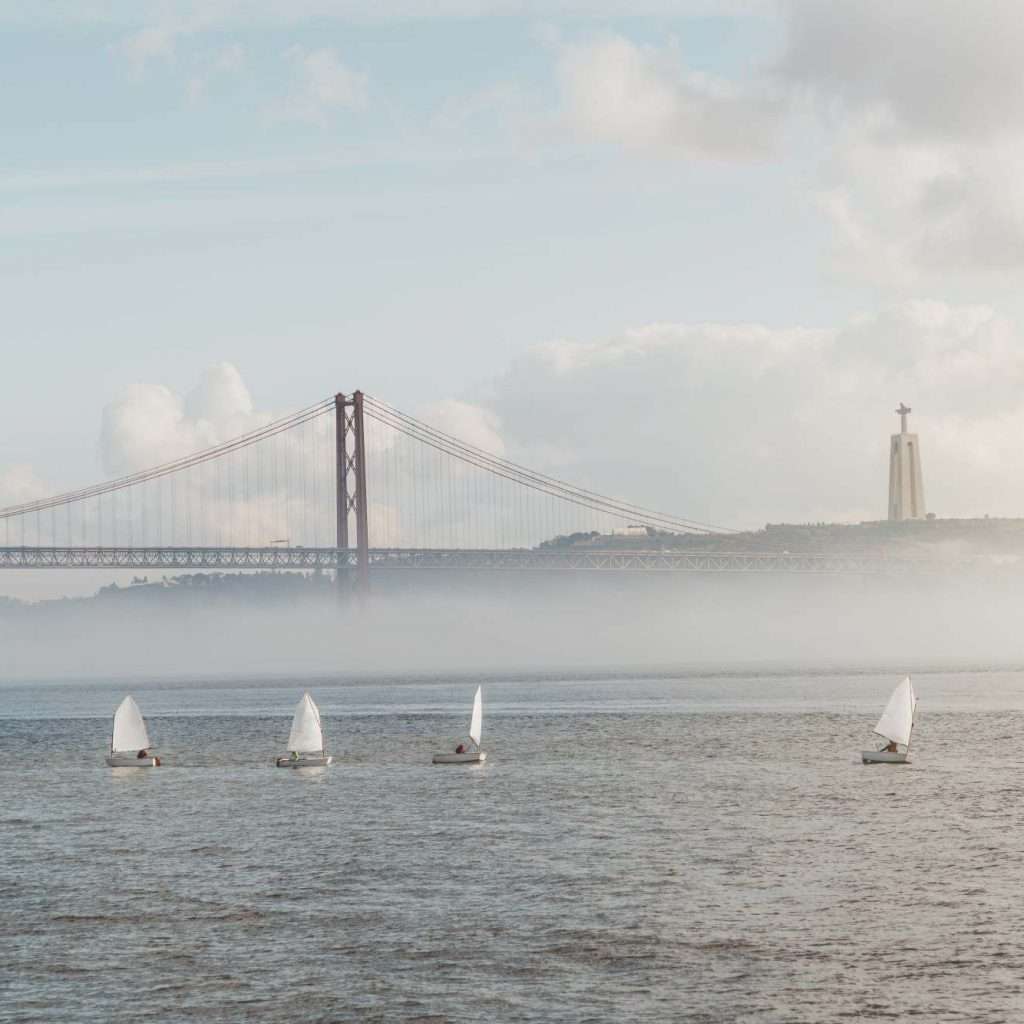 Learn the Portuguese word MIRADOURO which means 'viewpoint.' The next stop on DAY-1 must be the 'Miradouros – Port do Sol,' also known as the Sun Gate. The sunrise and sunset views from here are priceless.
Castle – Castelo de São Jorge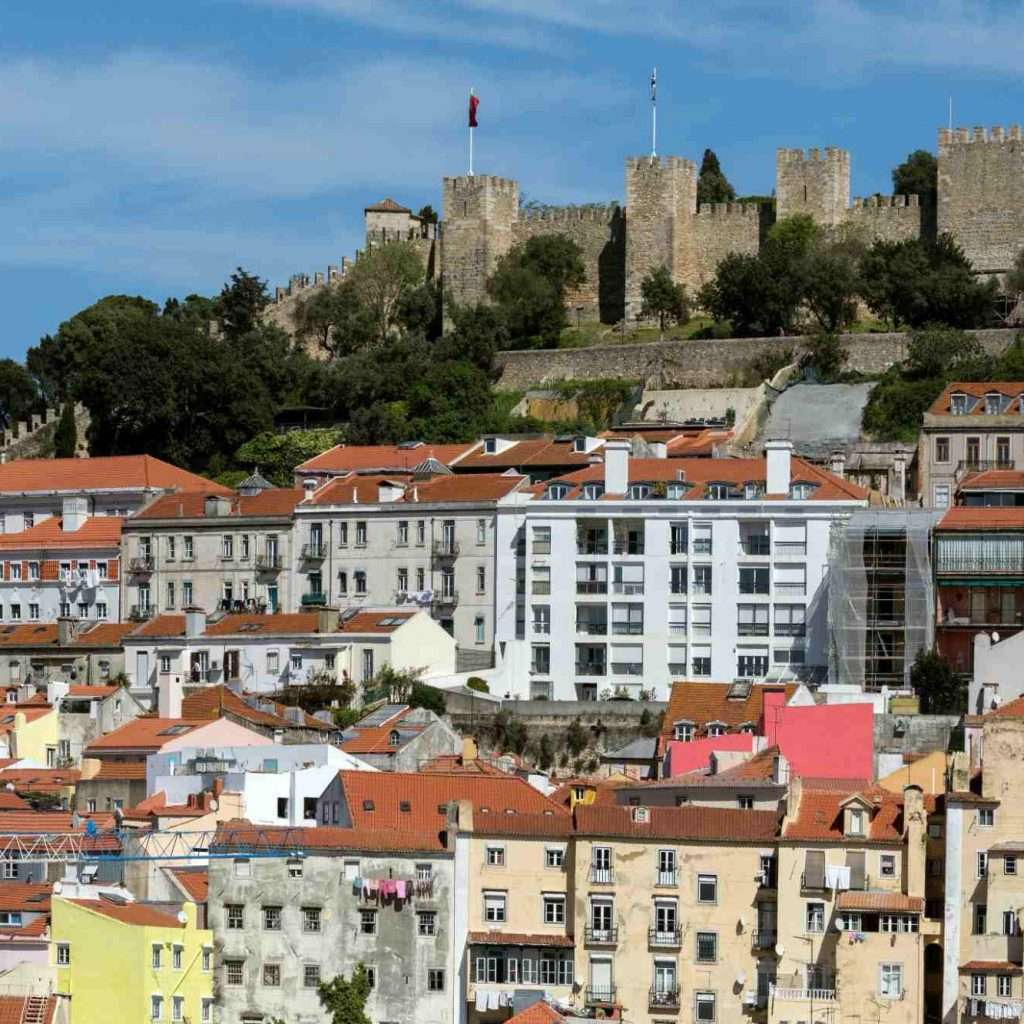 If you are a bit adventure and history enthusiast, you must hike to the Castelo de Sao Jorge on the hilltop near River Tagus. The Muslim rulers built the castle, which the crusaders later conquered in the 12th century. The splendid view of the Atlantic Ocean will pay for your strenuous hike.
Famous Tram 28

Number 28 tram stop is very close to the castle and will take you all around the city.
Praca Dom Pedro IV square & Carmo Covent ruins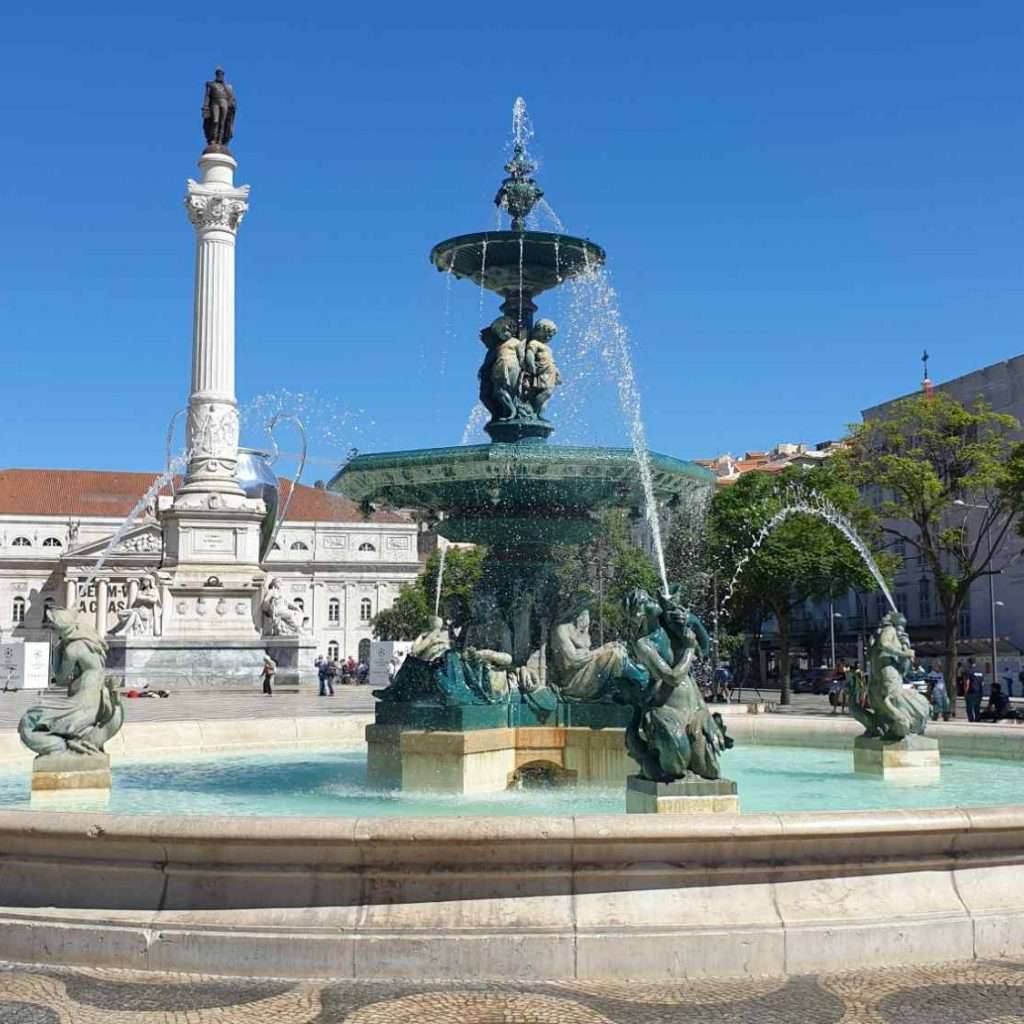 On DAY-1, you shall also add a walk to the Praca Dom Pedro IV square, a symbol of rich Portuguese history and culture. Not to miss Santa Justa Miradouro's spot. Carmo Covent ruins are the archeological leftovers that take us to the pre-1755 earthquake era. The beauty and grandeur of the structure and the archeological museum will not take much of your time.
Igreja de São Roque (Church of Saint Roch)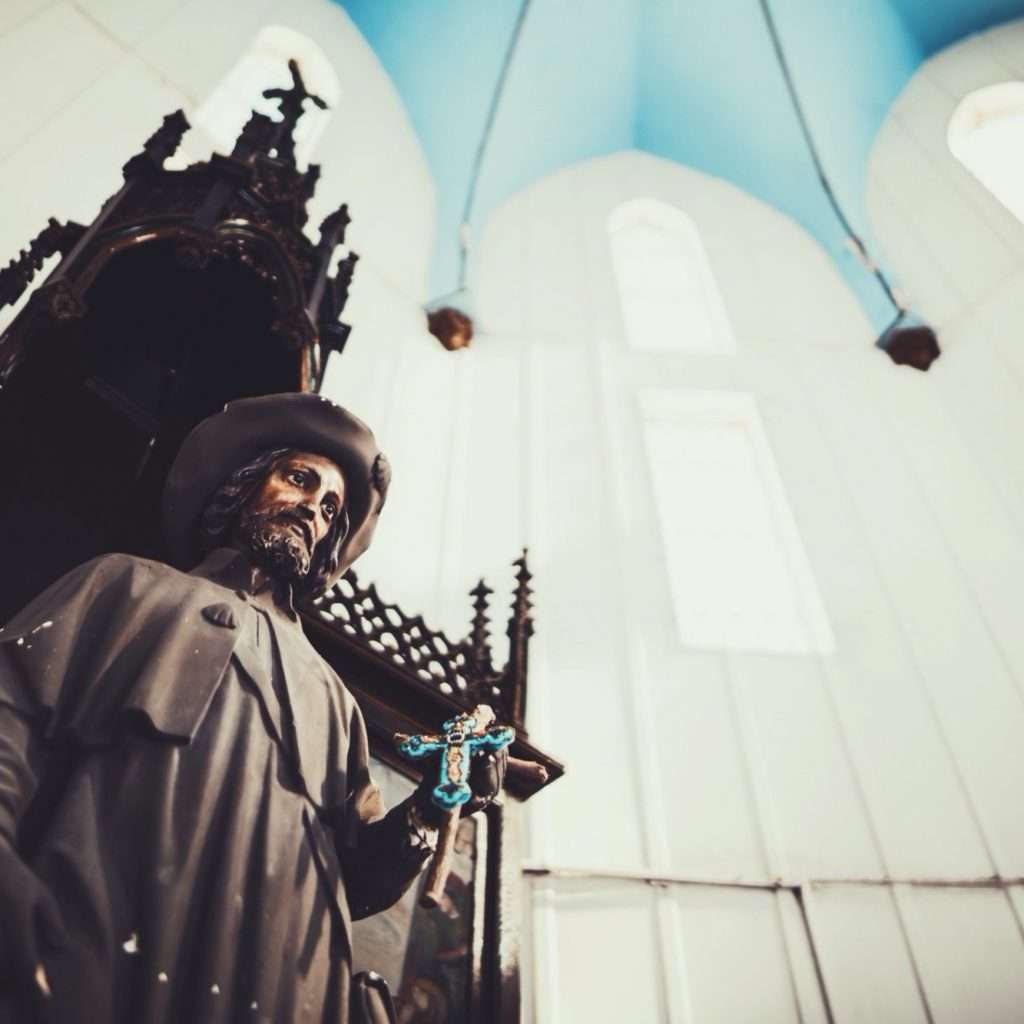 Igreja de Sao is considered the most beautiful church in the city. It may not look that graceful, but you will feel the charm when you set your foot inside. Lastly, take a tour uphill or downhill, taking an Ascensor for a unique 19th-century elevator-like experience.
At the end of your first day, we recommend taking a downhill walk and visiting Mercado da Ribeira, Lisbon's main food street, active since 1892. You can enjoy a wide variety of local and international cuisine.
Day 2 (Discover The Belem District)
Visit Jerónimos Monastery, Maritime Museum, Padrão dos Descobrimentos, Torre de Belem Lisbon
The second day must be dedicated to another iconic area of Lisbon called Belem, which is a little away from the city center; plan to spend the whole day here. Most of Portugal's distinctive and attractive buildings exist in this town region.
Jerónimos Monastery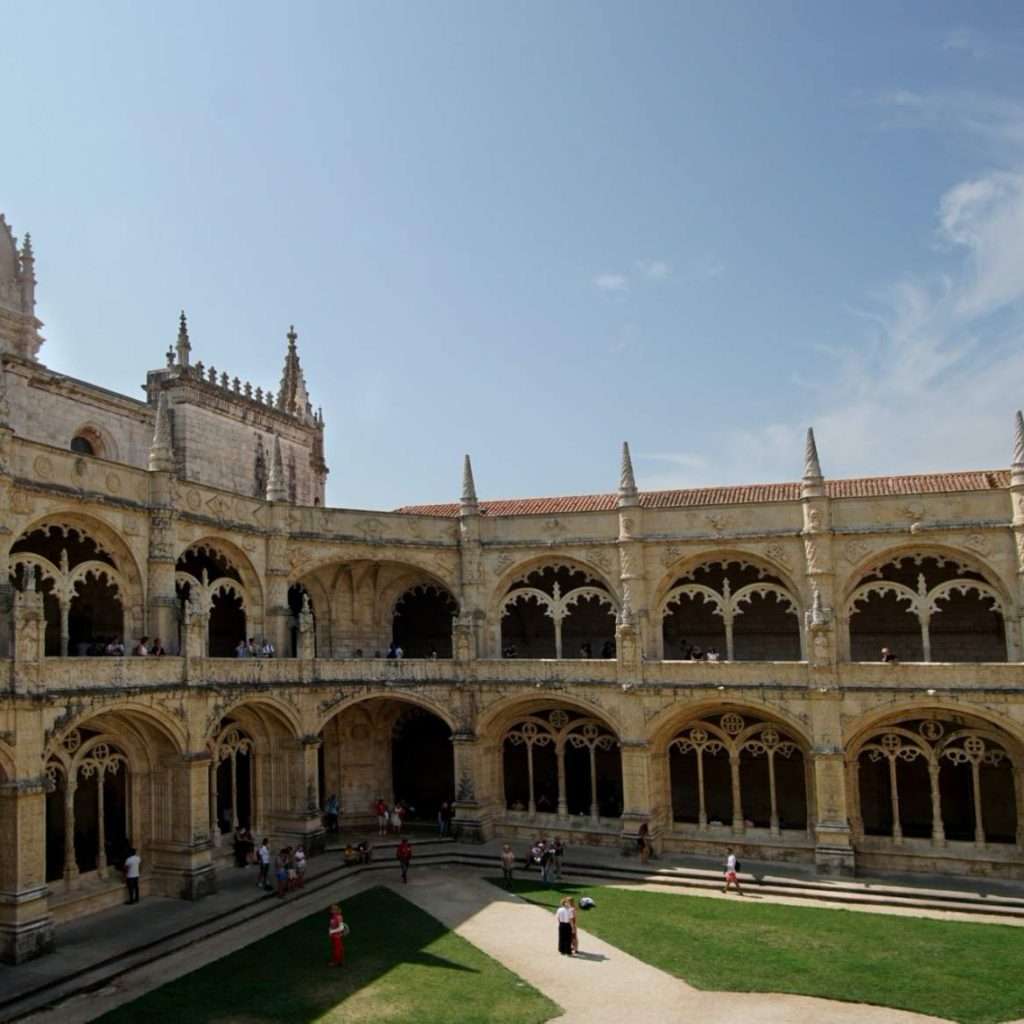 If you are a history and architecture lover, head to the Mosterio Dos Jeronimos. This monastery is included in the UNESCO World Heritage Site and is considered among the most prominent landmarks of Portugal. You will have to wait for 20 – 30 minutes before getting the entry ticket. Portugal is a country of explorers and has preserved maritime artifacts in the Maritime Museum inside the Jeronimos Monastery.
Food varieties and enjoying gastronomy experience are a must on your To-Do list when in Lisbon. Pasteis de Belem bakery, established in 1837, must be tried for its delicious, heavenly pastries for breakfast or evening snacks.

The famous pastry shop of belem
Padrão dos Descobrimentos (Monument to the Discoveries)
In the nearby vicinity, you will find another glorious monument standing at the bank of River Tagus, Padro dos Descobrimentos, the Monument of Discoveries. Reach the top of the memorial through an elevator to enjoy a panoramic view of the Belem region.
Torre de Belem Lisbon (Belem Tower)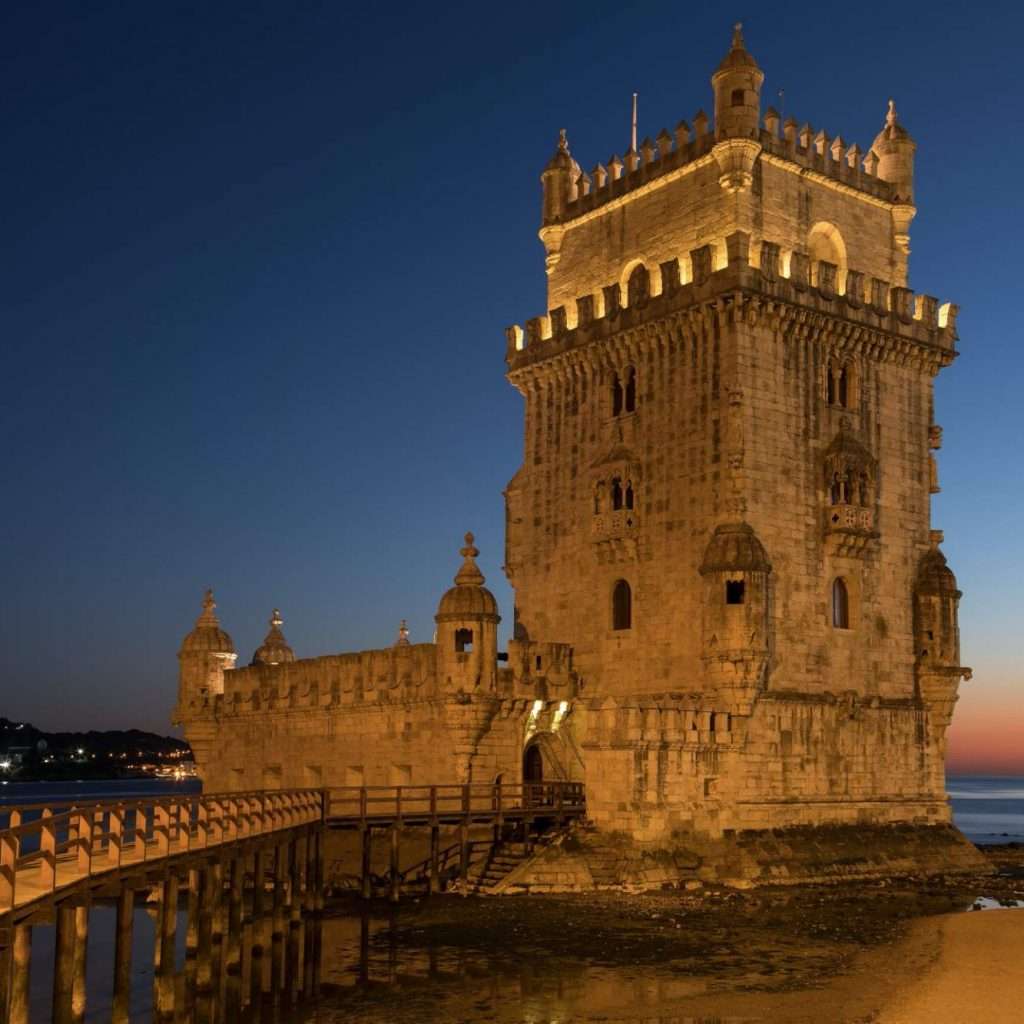 The third day must end at one of the biggest tourist traps. Torre de Belem (Belem Tower) was once a part of the local defense system at the bank of River Tagus. Most travelers must have seen it on different postcards and on the UNESCO website. When around, you must try to catch the serene sight of sunset from the tower.
Day 3 (DISCOVER CASTLES)
Visit, Sintra, Pena Palace, The Castle of the Moors, Sintra's National Palace
We know very well that Lisbon is not a city that can be discovered and walked around in just a day or two. Its rich history and culture need a whole day for each monument and landmark; however, time limitations may force you to discover and explore significant attractions.
Sintra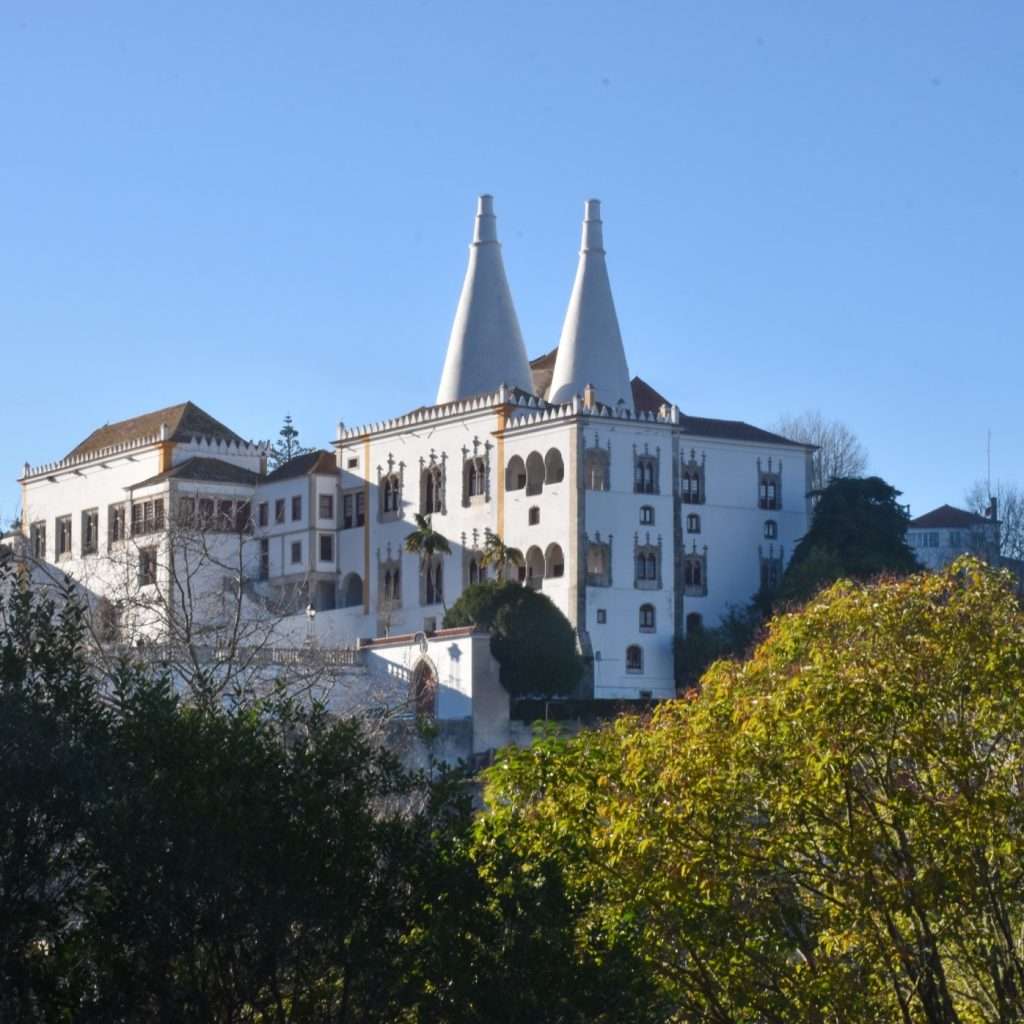 The 3rd day must be dedicated to visiting the historical castles around the town which have enriched the history of Lisbon. Sintra and its UNESCO World Heritage city center are Europe's one of the best spots to see Romanticism in ancient architecture, castles being the prime sites.
Pena Palace (Park and National Palace of Pena)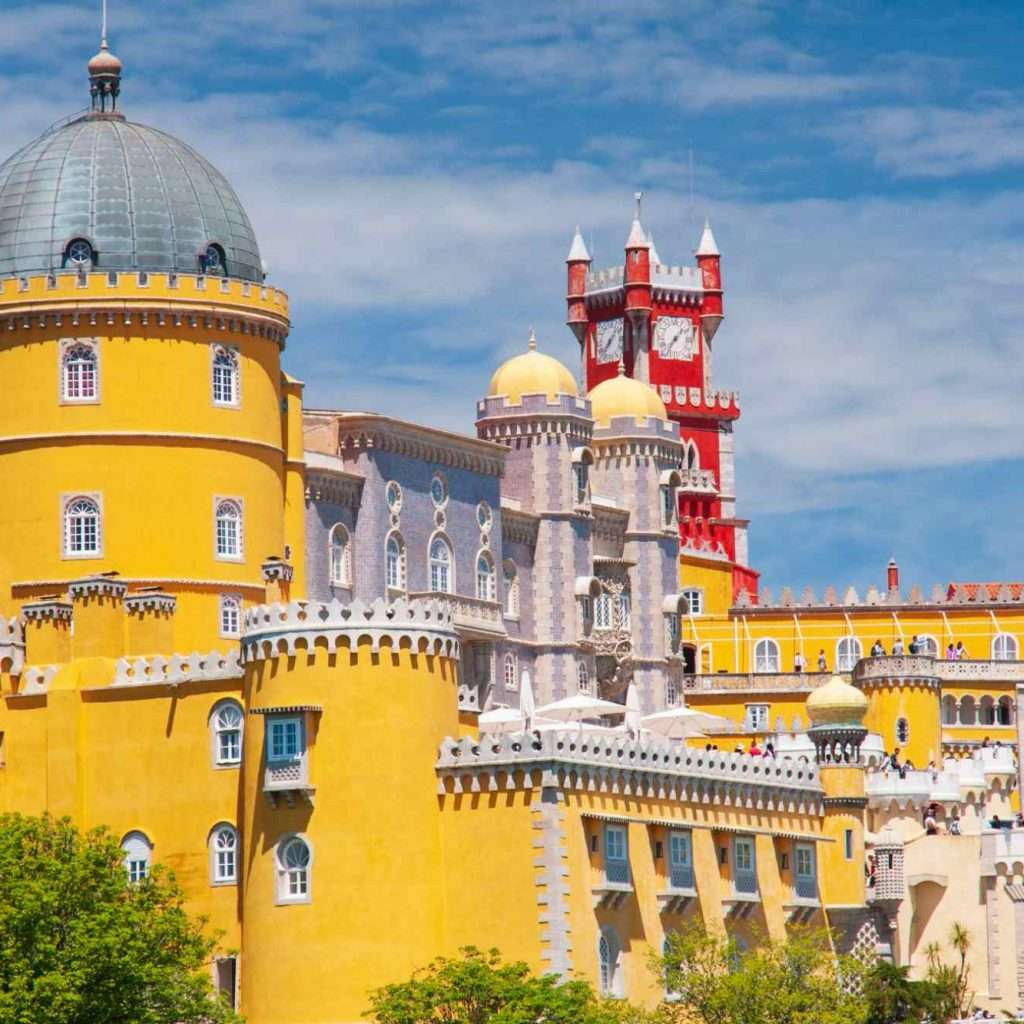 Start by reaching Pena Palace, a 19th-century colorful castle constructed not in typical grey stone but a red and yellow combination. After Pena Palace, the second most famous palace is Quita da Regalia, which appears more like a wealthy family's mansion. When in the castle, you must enjoy and admire the stunning Gothic façade and beautifully managed and located garden within the castle. Do not miss the initiation well and the famous secret passage at the end of the castle.
The Castle of the Moors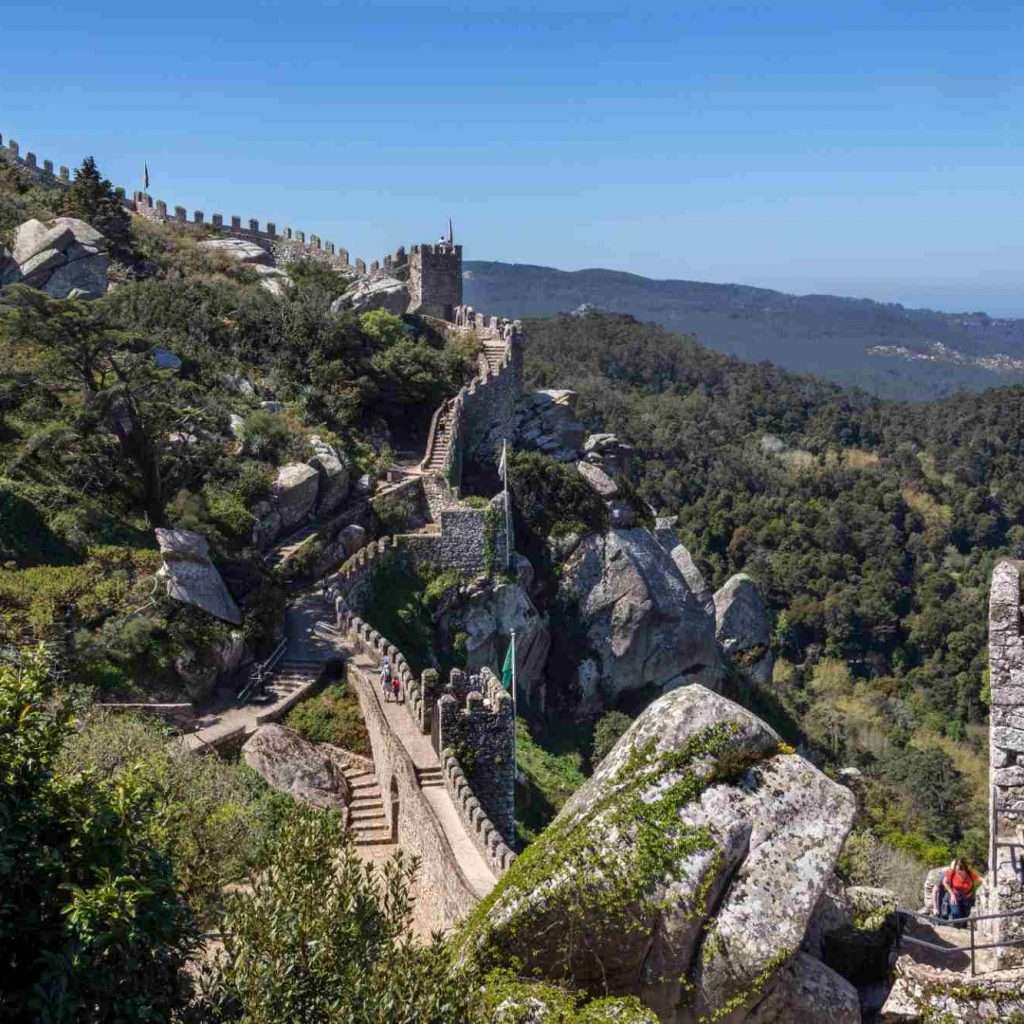 The Castle of the Moors is 1000 years older than Pena Palace, overlooking the entire city and constructed in traditional stone masonry. Guard towers, battlemented towers, and fortification schemes need your time for admiration.
Sintra's National Palace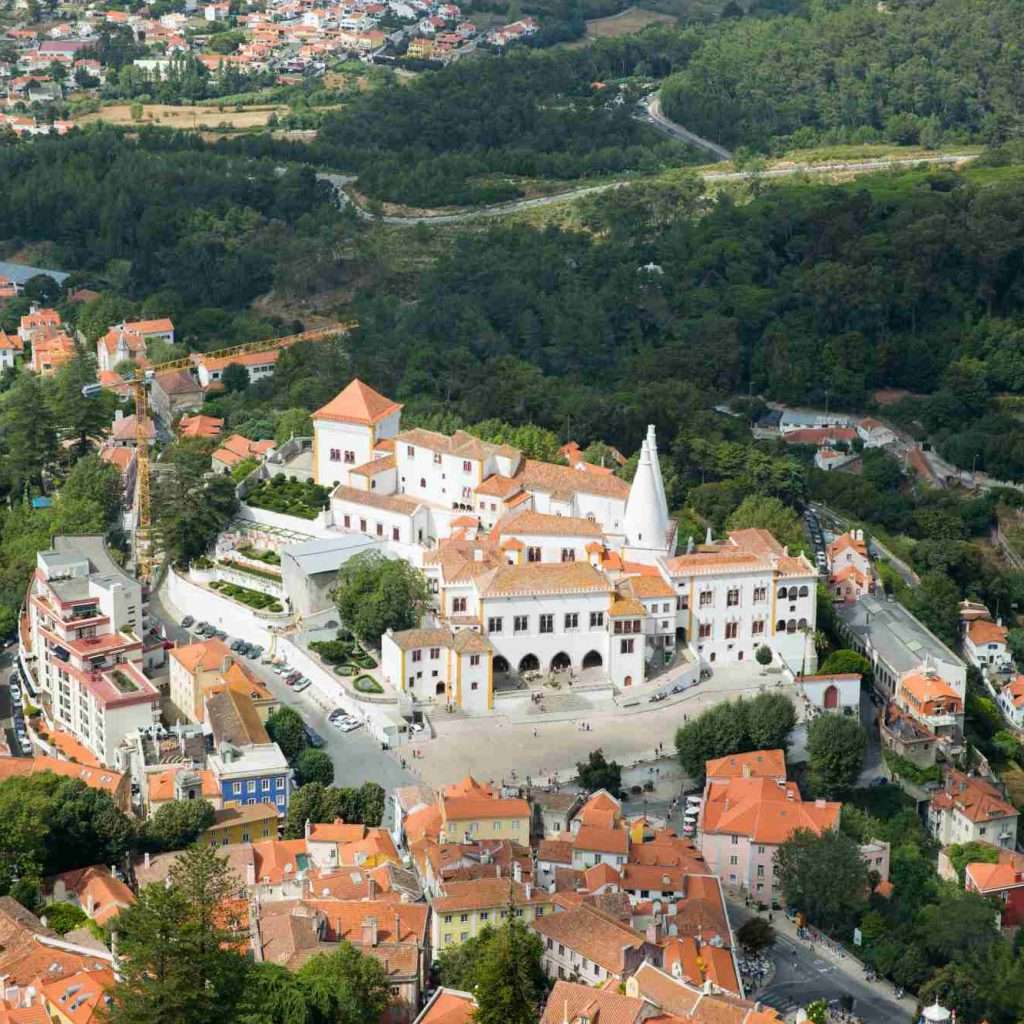 The last castle not to be missed in Lisbon is Sintra's National Palace, located in the center of the town. The castle had been a residential palace during the medieval era of Portugal. You must take a tour inside the castle to enjoy the interiors of different rooms and halls decorated centuries back with beautiful artworks.
ADDITIONAL INFORMATION!
When to Plan a Trip to Lisbon?
Planning for a travel and tourism visit in the appropriate season is tricky. The spring season (March to May) and autumn (September to November) are the best travel time for Lisbon.
How to roam around Lisbon city?
Lisbon is a walkable city, but with lots of elevations, using public transportation will save your foot aches and injuries; Furthermore, Using trams is fun to roam around the city!
Lisbon is a hilly town, and walking around throughout a 3-day tour will require extra fitness. To save time and energy, utilize the public transport which connects all the essential areas. Tram 28 is the most famous of all the options available in the town.
You can always look for public storage or luggage storage facility in the city to store your bags or items and walk freely
Author/ Publisher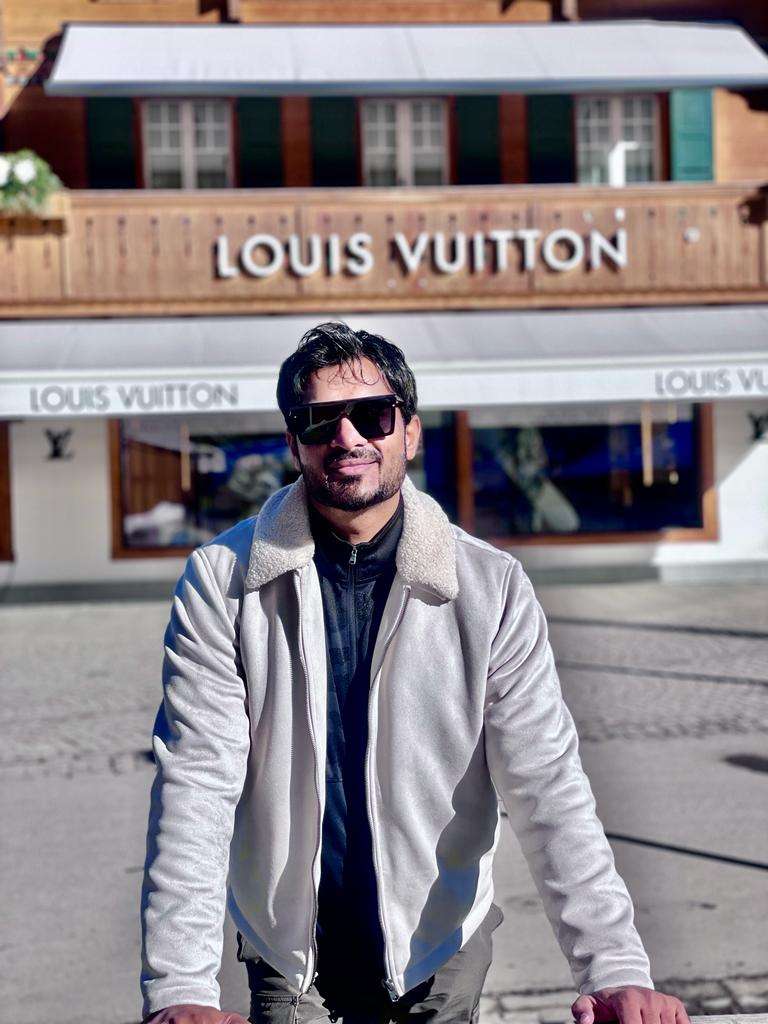 Contributor/ Researcher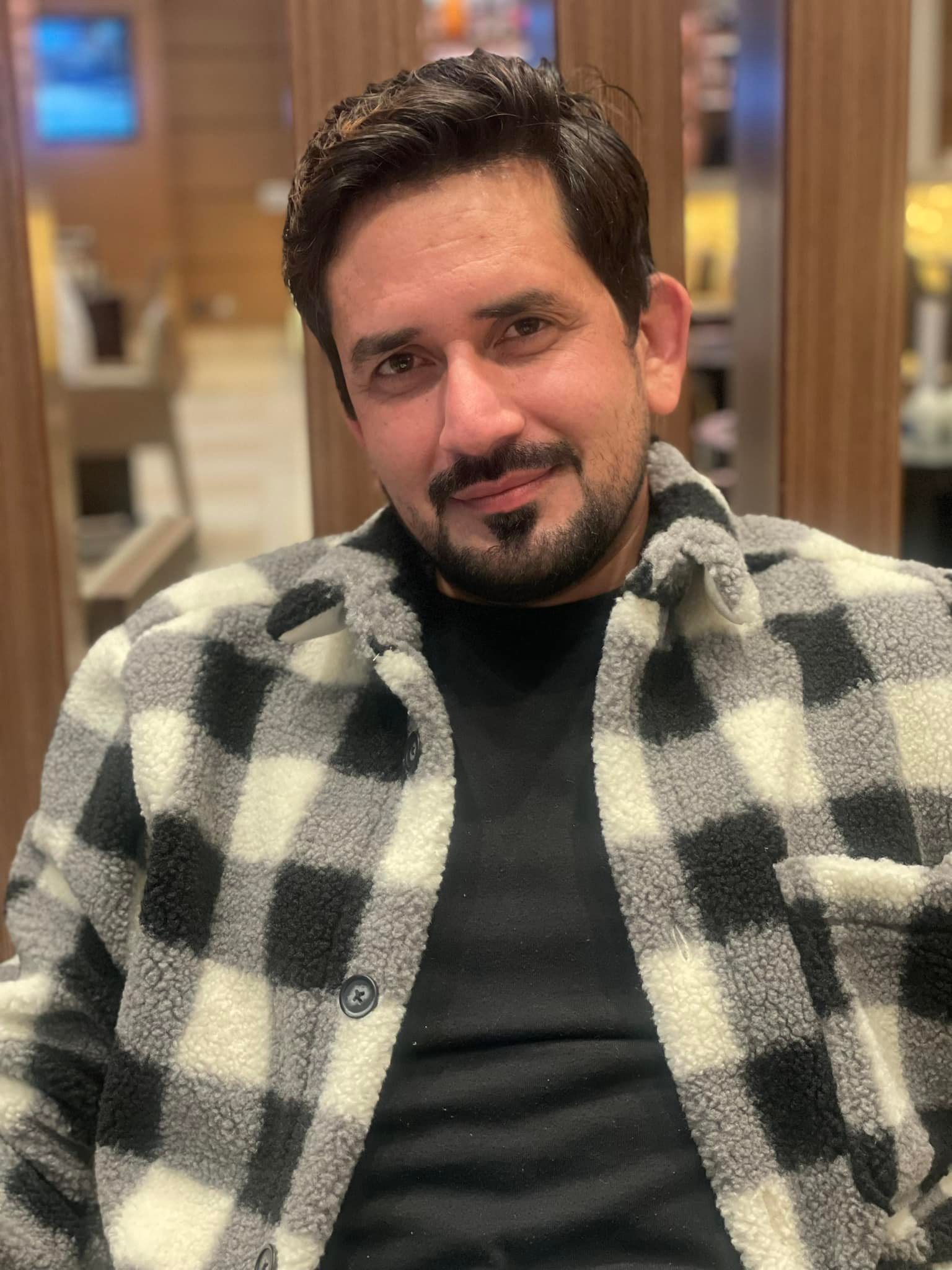 Contributor/ Proof Reading