Are you looking to visit the land of fjords soon? Norway is a beautiful country to see. More than that, there are other reasons why Norway recorded almost 15 million stays in its tourist season.

Norway offers unique experiences and sights. Landscape photographers love to capture its majestic fjords and mountainscapes. Adventurous souls will enjoy the many activities the country has to offer.

Below is our Norway travel guide for anybody who's looking to visit it.
What You Need to Know Before Visiting
Before you visit any country, you must be aware of the cultural practices in the country. There isn't a tipping culture in Norway. Haggling and wearing shoes indoors are no-nos as well.
It'll be wise to read on the local laws in Norway. A general rule of thumb is to avoid doing anything in Norway that is illegal in your country. Most Norwegians speak English so don't act surprised when they reply with fluency.
The best time to travel to Norway is a tie between summer and winter. Depending on what you're after, you can enjoy either or both seasons. The summer is popular and when most say the country is at its prettiest.
However, if you're after a "Frozen" experience, wintertime is the best season to visit Norway. It's perfect for those who like cold, dark, and quiet scenery. And there's no one to stop you from belting out "Let It Go" while you're hiking up a snowy mountain.
Crime levels in the country are low. The most risk you're exposed to is petty theft, often in airports and railway stations in Oslo. Take the typical travel precautions and be alert when you're alone, especially at night.
Voyage to the Fjords
Travelling to Norway isn't complete without checking out these magnificent landscapes. The fjords are the main tourist attractions in Norway, after all. The Nærøyfjord, the Geirangerfjord, and the Lysefjord are the most popular ones.
There's a reason why Nærøyfjord has a UNESCO World Heritage status. The Geirangerfjord is also considered part of the UNESCO World Heritage site. You can always visit the smaller fjords in the country.
Visit the Top Tourist Destinations
Oslo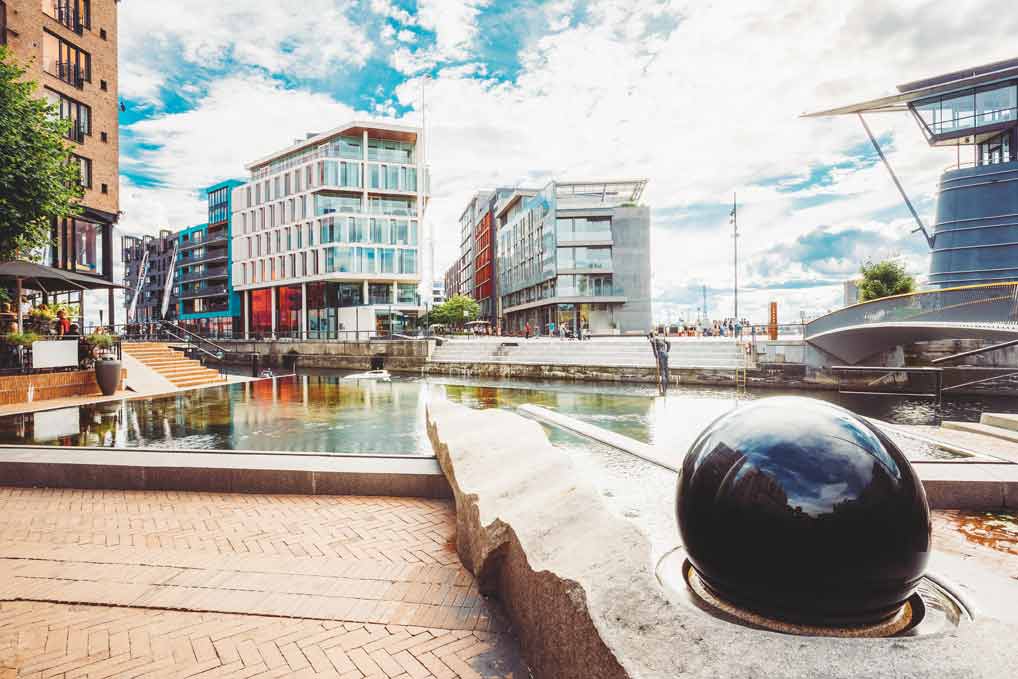 When you're visiting Norway, you can't skip out on Oslo. There are tons of things to do and see in the capital city. You can stroll by the Akerselva River or swim around the fjord city.
You can go to the Viking Ship Museum or take a break at the shops and cafes. Vigeland Sculpture Park showcases more than 200 unique sculptures by Gustave Vigeland. Oslo offers an urban adventure that's as memorable as the sweeping, rural landscapes. 
Bergen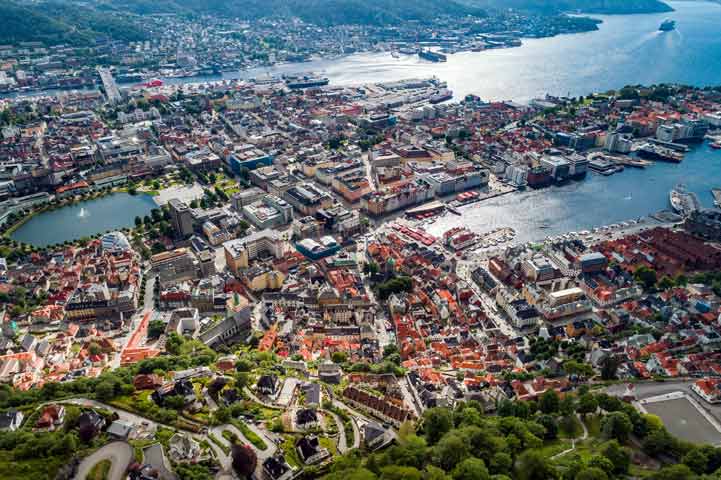 Bergen, Norway's second-largest city, is the gateway to the fjords. The travel from Oslo to Bergen alone gives you a picturesque railway journey. The Bergen fish market is one of the best places to experience the culture.
Trondheim
Trondheim hosts the beautiful Nidaros Cathedral. The Nidelva River offers quite a view as well as the main square along the river. If you're looking for dramatic scenery and few tourists.
Lofoten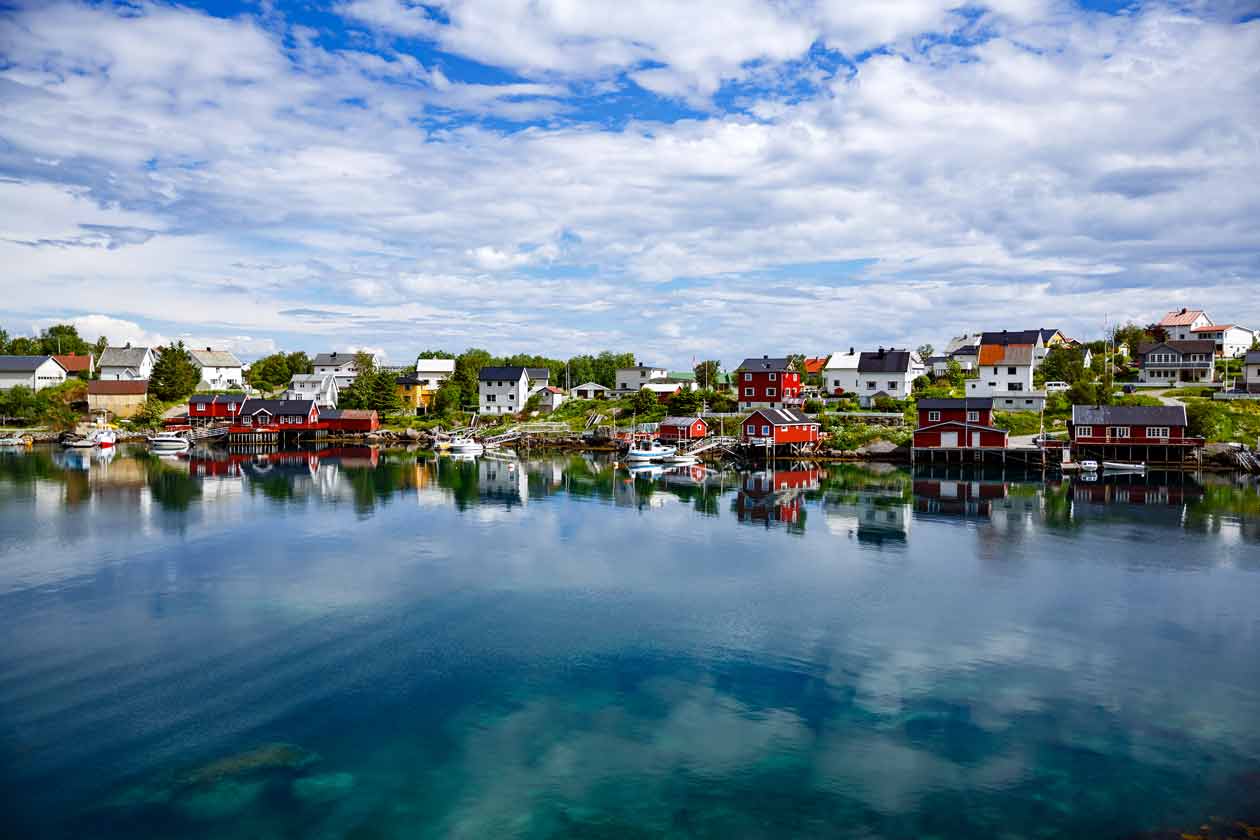 Lofoten is your go-to destination if you are a fan of Aurora Borealis
Venture Norwegian National Parks
Did you know that 85% of Norway's national parks are mountains? Four of the national parks are marine parks. That means you have to go underwater to see the beauty of these submerged national parks.
The country has 47 national parks scattered all about. However, chances are there will be one nearby where you'll stay. They will often have outdoor activities like hiking and camping.
Whenever you visit these majestic places, remember to leave nature as you found it.
View the Northern Lights
Do you want to see the Aurora Borealis? Svalbard, the Lofoten Islands, Tromso, and Harstad are the best viewing areas. Other great places to view the lights from are Bodo, Alta, Andoya, and Lakself.
The country has many facilities for watching the Northern lights. You can choose to view from a log cabin, while camping, caravanning, or joining specific tours. The best time to see these lights is from October up to early March.
Volunteer to Play Winter Activities
Do you love skiing and/or snowboarding? Norway is one of the best ski destinations in the world. Choose from the many resorts for all kinds of skiing and snowboarding.
If you don't ski, you can join a dog sledging tour. Dog lovers will enjoy making friends with the huskies and steering the pack for several days. You can also try ice fishing, riding a sleigh, and ice skating.
Food
This Norway travel guide wouldn't be complete without a food segment. In Norway, eating out is expensive. However, Norwegian food is cheap if you know where to get a bite.
If you're looking to save money for a week-long stay, it's cheaper to buy store-branded food. For example, a loaf of bread can cost as much as 44.99 NOK ($5) but store brand bread is only worth 8.98 NOK ($1).
Meat is a cultural staple in Norway. Vegetarians might find it difficult to get a meal on a budget. A money-saving tip is to cook your food.
Transportation
When you're traveling in Norway, you want to walk as much as possible. You won't only save up on transportation expenses but you'll also enjoy the view on foot. You can always rent a car if you're traveling with a bunch of people.
The trains, planes, and ferries give you a stunning view of the country but they can be expensive. If you plan to take the bus, make sure you book online in advance. If you're lucky, you'll stumble upon a cheap promo trip from Iceland to Norway or vice versa.
A tip is to get a city tourism card for free entry into attractions and free transportation.
Places to Stay
From luxurious hotels to inexpensive lodges, Norway has many hotels to choose from. In Oslo alone, there are already a ton of choices for you. It'll be smart to look for places that offer free breakfast.
If you want to avoid expensive accommodations, couch surf or rent a room instead. Free public camping laws allow tourists to camp in parks and public lands for free. Make sure you bring a tent, stay quiet and respectful, and leave the area as you found it.
Use This Norway Travel Guide Today!
That's it for our Norway travel guide. Are you ready to visit Norway yet? Start planning for your Norwegian escapade and get ready for an unforgettable visit.
Are you a big fan of mountainous landscapes? Is traversing the Himalaya Mountains a part of your travel checklist?
Expand your knowledge of the world through travel. For more guides like this, feel free to check out our other articles, like this travel guides