Greece, in many ways, is still a land of gods and heroes. They passionately embrace their mythology while enjoying a mellow and relaxed approach to life as they embrace their new and ever-changing cultural landscape. But don't let their relaxed island attitude (even on the mainland) fool you: travelling to Greece can be a whirlwind of ancient monuments, sun-kissed beaches, and amazing food.
So, let's take a look at how to make the most of your time in this ancient and diverse country.
When to Go
Like most of Europe, late spring through early autumn are the best times to head to Greece. However, it is important to remember that July and August are the hottest months. So, if you are someone who doesn't do well with days creeping into the 90s (or hotter), it may be best to plan your trip either during late April/Early May or late September/early October.
Because of how hot it gets during the summer months, it may be tempting to head to Greece in the winter months. However, there is the chance strong winds will either delay or completely stop ferry service to the islands. So, if seeing places like Santorini or Naxos is why you are travelling to Greece, winter is definitely not the time to go.
Island Hopper's Dream
One of the things which are a draw for many people when it comes to Greece is how many different islands there are to visit. 
With so many to choose from, it can be hard to know where to start. One of the best bits of advice is to choose from one of the eight groups of islands and try to see as many as possible or pick two or three of the ones which have what you are looking for and go from there.
Just remember, there are certain islands which basically shut down between October and April. Mykonos, famous for its parties, is one example. It basically becomes a ghost town during the offseason.
However, larger islands like Crete may offer things year-round, although with reduced opening hours. Just be sure to check with the local visitor's centre to see what is open when you are going to be there.
What to Bring
Thanks to its hot, dry summers and mild, albeit often wet, winters, packing for Greece is pretty easy. You won't need a wide variety of clothing or shoes.
If you are heading to Greece in the summer, cotton and linen materials are going to be your best friend. Breathable fabrics will help keep you cool as temperatures soar into the upper 90s.
If you are going in the winter, remember to bring waterproof outerwear with warmer layers to put under it. However, if you are heading to the northern part of the country, it can get quite cold and has been known to snow on occasion. So, be sure to keep that in mind as you pack.
Travelling to Greece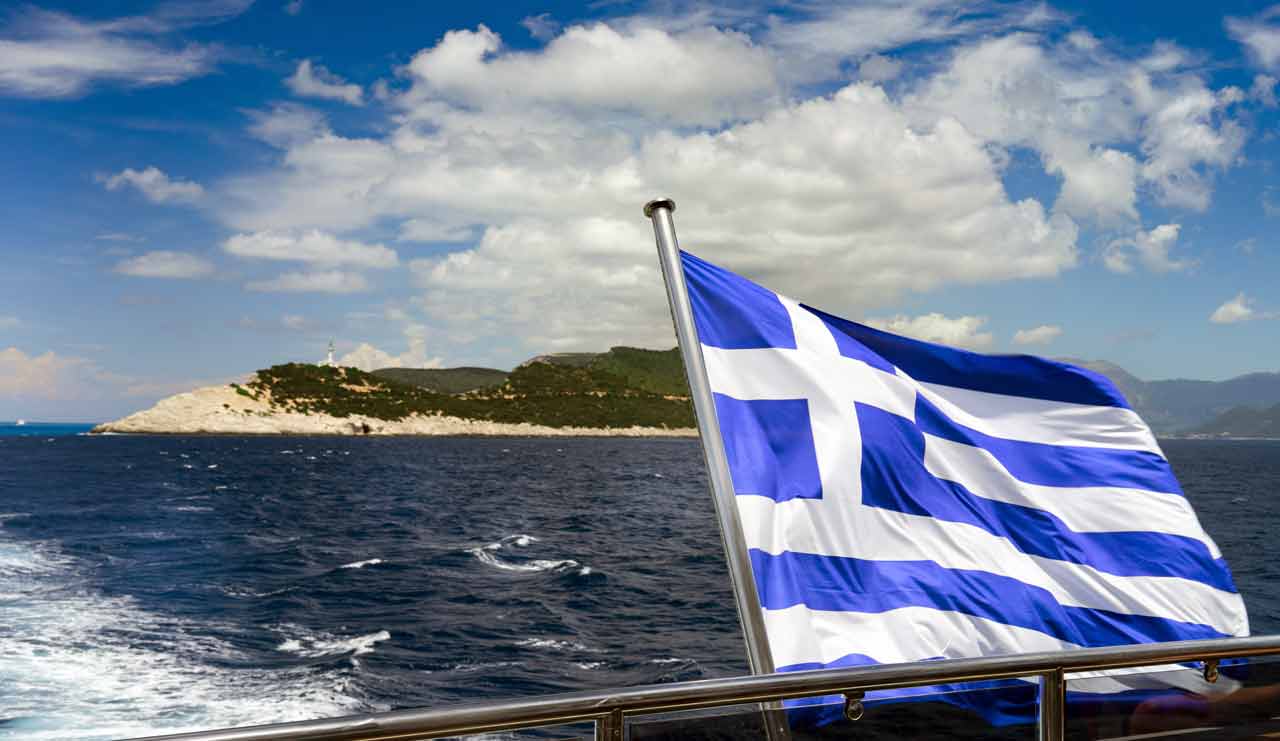 With so much to see and experience, traveling to Greece is bound to be a hit with just about everyone. Between ancient ruins, fabulous beach parties and amazing nightlife, and some of the most famous cuisine in the world, it is easy to see why millions of people flock to this gem in the Mediterranean and Aegean Seas.
Curious about where to go next? Why not take a look at our destinations guides? We have a whole list of exciting, off the beaten path, and unique travel spots to help inspire your next vacation.
One more thing, like most touristy hotspots, travelling to Greece in the height of summer can be expensive. So, if you are on a budget, consider going either earlier or later in the season.
Top Destinations in Greece
The variety of the mainland of Greece with its great mountains and the endless kilometres of Greek coasts and thousands of the greatest islands you will ever visit, the perfect weather, high sunshine and its interesting and alternating landscape, this country is the synonym to your dream holidays.
The richness and variety of the Greek landscape with its stunning mountains and Greek seas, the endless kilometres of Greek coasts and thousands of Greek islands, the mild climate, high sunshine and its interesting and alternating landscape, Greece perfect for your holiday.
The richness and variety of Greece are perfect for your holiday.

with numerous attractions, beautiful beaches and a variety of activities. Greece is a well-organized tourist friendly country which is also popular for family vacations.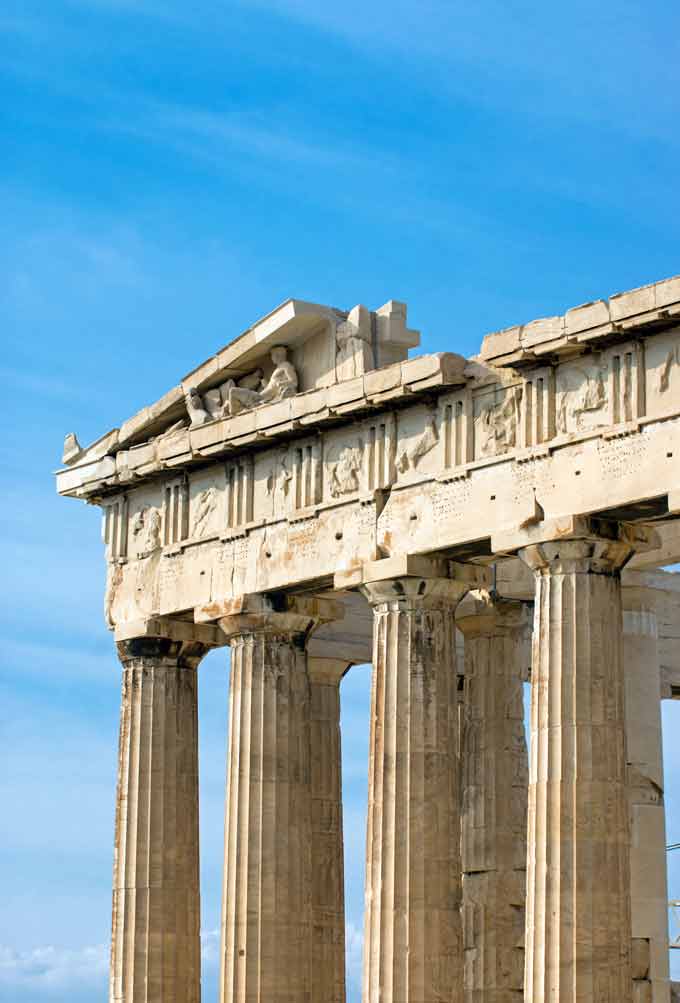 ATHENS
Athens is a wonderful city. You walk for a minute in a very trendy shopping area, then turn around and suddenly you see ancient ruins right in front of you.
The effect of this dramatic contrast is quite moving. The food you know is amazing. You don't eat anywhere like in Greece. And nowhere do you drink that much wine. People are hospitable and most importantly, there is a lot to see and do. Do not forget to visit the Acropolis museum and have coffee in the Plaka area. You will definitely feel the vibes of the city.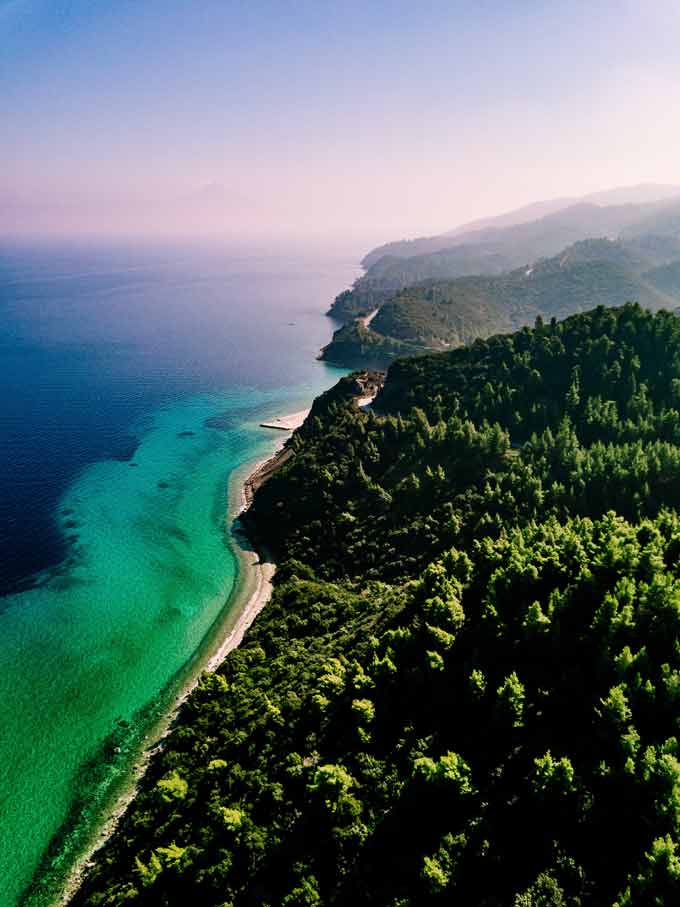 MYKONOS
Mykonos is built on the west side of the island, in the middle of a large bay formed by the Turbos and Agios Stefanos bays to the north and Korfos and Diakoftis bays to the south.
Built with traditional Cycladic architecture, Mykonos Town fascinates its visitors with its beauty, its narrow streets and its small white houses with colourful flowers. The characteristic of the houses of Chora is their uniform architecture and their construction, which is dominated by the straight line.
Mykonos is famous for its shopping and in its streets you will find many souvenir shops, folk art, jewellery and branded clothes, most of which are concentrated in Matoyanni, the island's most commercial street. Magnificent churches and picturesque chapels complement the capital's backdrop, most notably the Paraportian Church, which is a National Monument.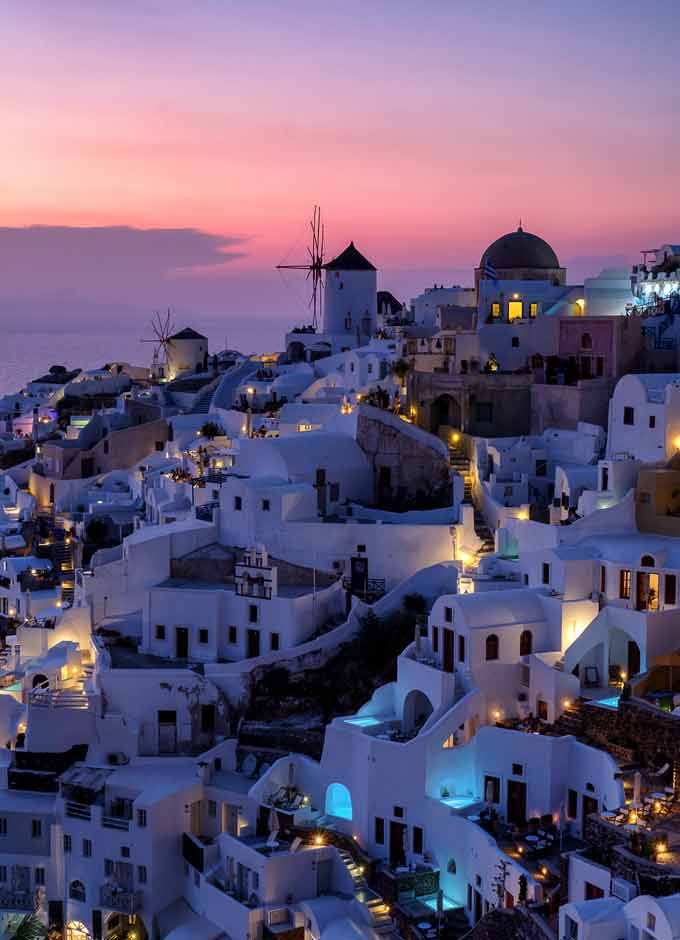 SANTORINI
Fira is the most central and most frequented part of the island. They are at the beginning of the Caldera and have a magnificent view of the whole expanse of it. Enjoy your coffee at Theotokopoulos Square, stroll through the narrow traditional streets and admire the architecture of the Catholic Church and the icons of the Orthodox Church. From Fira, you can use the cable car to reach Gialos or alternatively go down the 586 steps to reach the famous taverns on the coast.
Oia is by far the most privileged part of the island, the northwest. The architecture of the houses defines a particular personality in the area as they are dug in the lava. Oia is renowned for its unbeatable sunset, the exceptionally high standard of services that include highly luxurious hotels and restaurants, as well as the magnificent scenery. This combination, therefore, justifies the fact that Oia is a favourite destination of many world celebrities and various tycoons.
It would not be an exaggeration to say that Santorini's most famous feature is its amazing sunset. Thousands of visitors have linked their presence here with this image, and many more expect to see their beloved or beloved Greek sun get lost in the golden waters of the Aegean. So whether you feel romantic or not, we would urge you to get involved with the crowd that is waiting for you and choose a privileged location in Oia, Imerovigli, or Firostefani to counter this much-discussed phenomenon.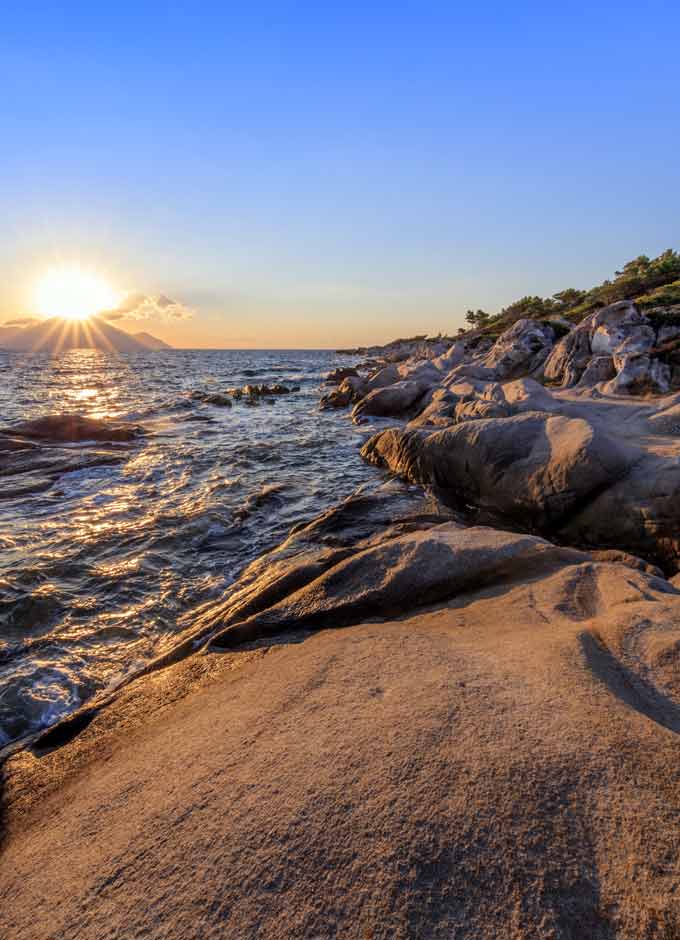 CHALKIDIKI
A favourite destination for every northern Greek and for every family that has visited: Chalkidiki fascinates you with its crystal clear waters, nature green and well-organized tourist facilities that offer comfort and luxury.
For history lovers, there are many places that you can visit. The Petralona Cave with its Anthropological Museum, 1 km from the homonymous village of Thermaikos Bay, became known for its rich prehistoric finds of significant paleontological value but also for its impressive Stalactite ornamentation and Nea Moukou The tools and the Folklore Museum of Bithynia have remarkable exhibits of special interest.
Generally, throughout Halkidiki, Folklore Museums exhibit representative objects of everyday life and the special tradition of the area.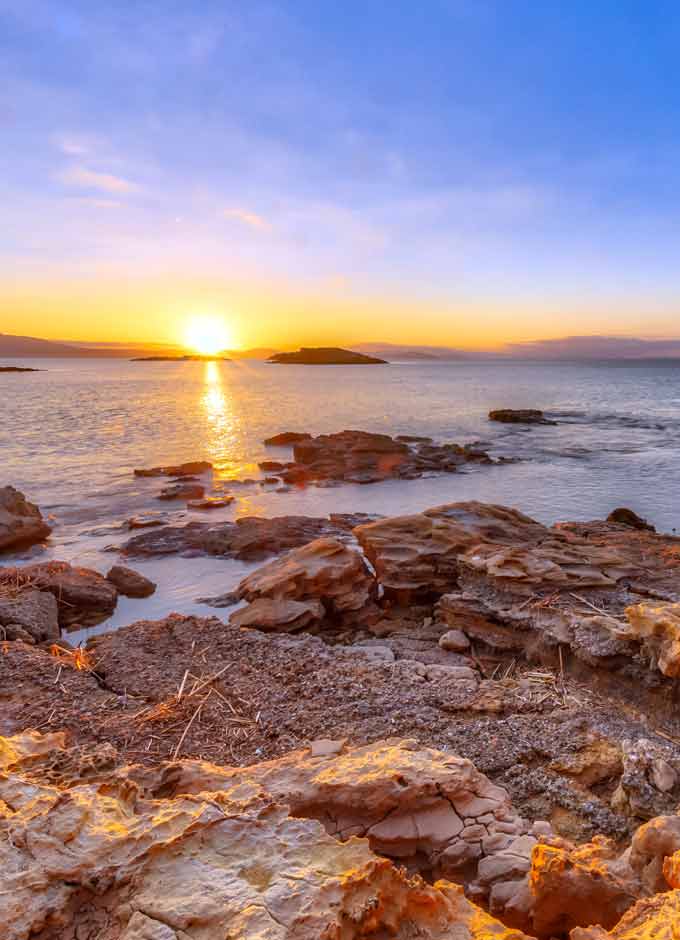 PELOPONNESE
What makes the Peloponnese a favourite family destination?
From the coast of Argolis overlooking the Aegean to the immense golden sandy beach of Zacharo with the turquoise waters of the Ionian Sea, the Peloponnese is an endless place that you will always find reasons to visit. It is both organized and easily accessible, with plenty of family hotels and hostels.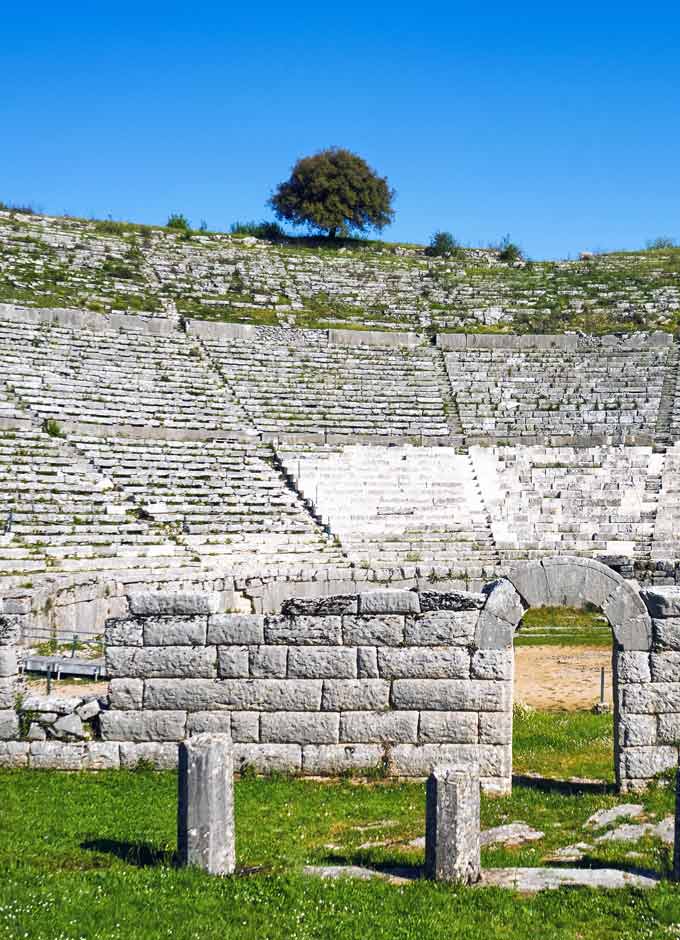 EPIRUS
In Epirus, you will find pristine nature, traditional architecture and enjoy both the coolness of the mountain and the sea.
Between Pindos and the Ionian Sea, in mountain ranges and canyons, castles and traditional villages, Epirus is a destination that will fascinate both you and your children. A different summer vacation experience that you will definitely want to repeat.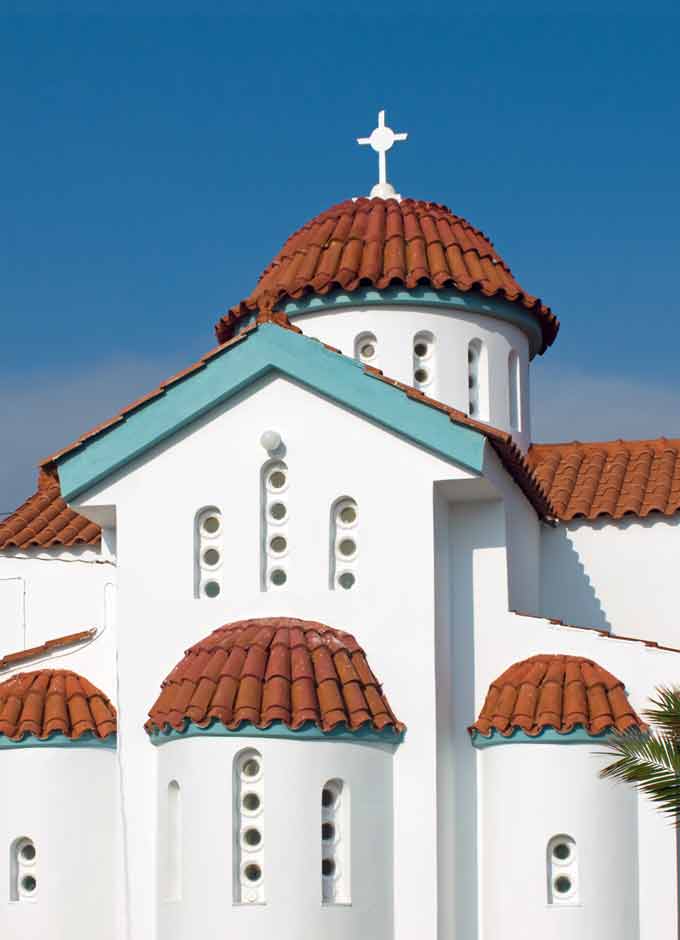 CRETE
An island with plenty of choices that will not surprise you and that every time you visit it you think of your next trip to it.
The beaches of Crete impress with their beauty and offer the perfect terrain for endless hours of play. If you have plenty of days to rent a car and take a tour of Crete, an experience that will be unforgettable.
CEPHALONIA
Also, know as Kefalonia, It's one of the most popular and cosmopolitan islands of the Ionian Sea, it is without a doubt one of the most ideal destinations for family vacations.
With a multitude of beaches and landscapes constantly changing, all tastes and needs can be met. You will surely find the one that suits you the most so that you will have an unforgettable vacation.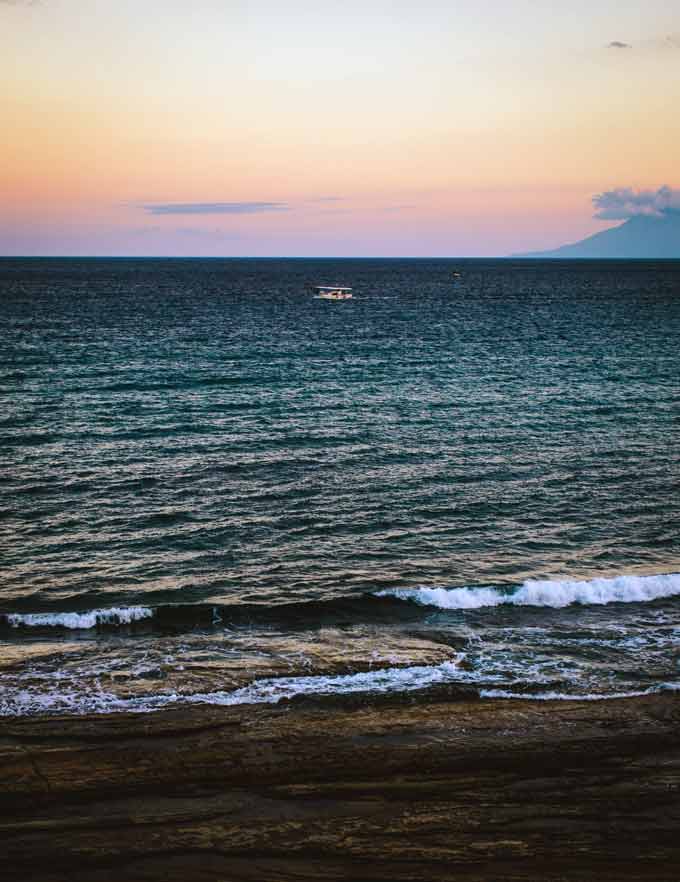 THASSOS
It is only an hour from the port of Kavala. This island is ideal for great moments. With its blue, crystal clear beaches and lush nature, the quiet island of Thassos will reward you with picturesque, abundant tranquillity and unique memories.
KOS
Kos is one of the most popular Greek islands for Greek and foreign tourists who with its organized tourism and natural beauties are ideal for unforgettable vacations. Historic sites, beaches, tourist resorts are some of your choices on the island of Hippocrates.
RHODES
It is an island with many places to explore. In Rhodes, you will live with your little ones the fairy tale in the medieval town and enjoy beaches of unparalleled beauty. Attractions and beautiful villages are not missing from the island, and you will surely find the accommodation you dreamed of.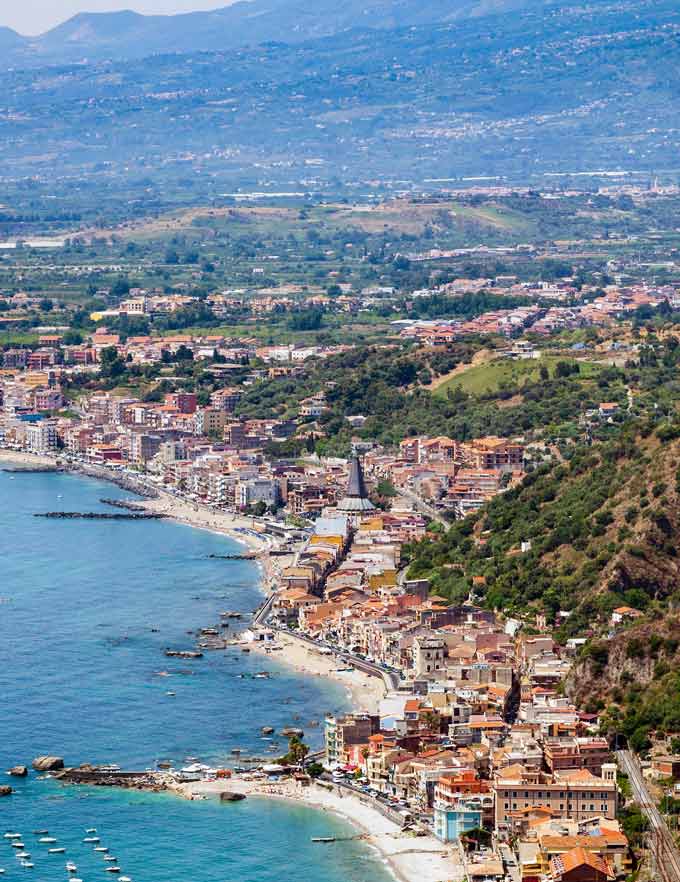 NAXOS
The largest island of the Cyclades, Naxos, is ideal for a quiet family holiday. The Cycladic architecture, the beautiful sandy beaches and the hospitality will steal your heart (and the kids together). A quiet and beautiful island worth visiting with your family!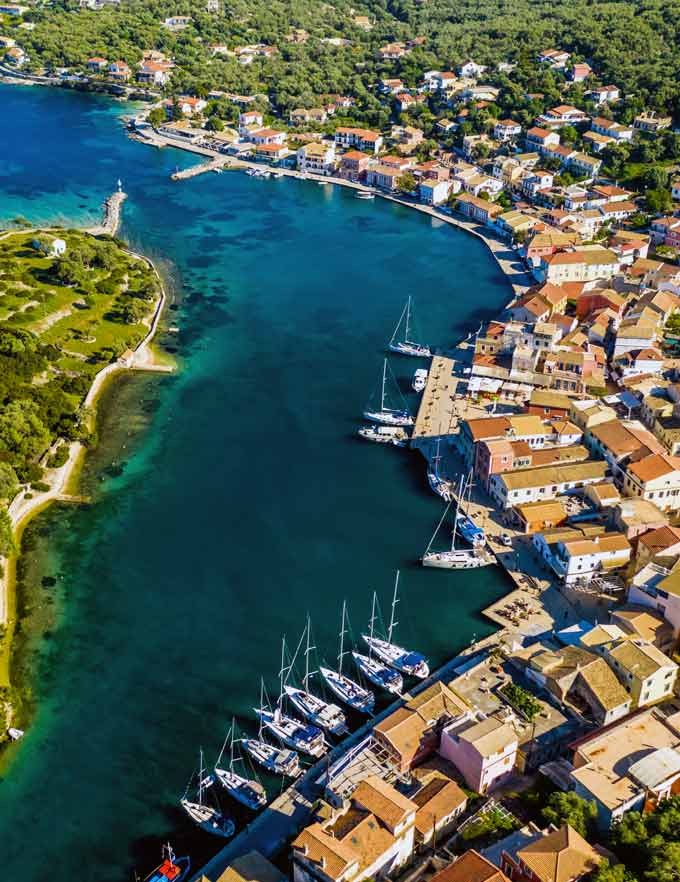 PAXOS
Dense vegetation and crystalline turquoise waters that you won't find in Greece are conspiring to make Paxos the new destination for your summer vacation. Although they belong to the smallest representatives of the Ionian Islands, they are not lacking in… cosmopolitan glamour.
Those who hate them know that at Gaius Marina they will find it difficult to park their boat. First and foremost, the ubiquitous Italians, have for years been choosing the destination closest to them, dominating the open. If you can coexist with them, get ready to live the dream. Shingle bays, with the green of olive trees and everything that consists a place of heaven. As long as you are in Greece, one thing is for sure: You are going to have the time of your life!