Nepal | The Spiritual Land of Friendliest People
Nepal is so much more than just the awesome snow-capped Himalayas. Nepal travel means adventure, independence, and a hunger to return again and again to one of the most beautiful countries on earth.
Here's a country that offers independent, free-spirited, and responsible travellers the opportunity to have a richly immersive cultural experience.
So, let's explore this in greater depth!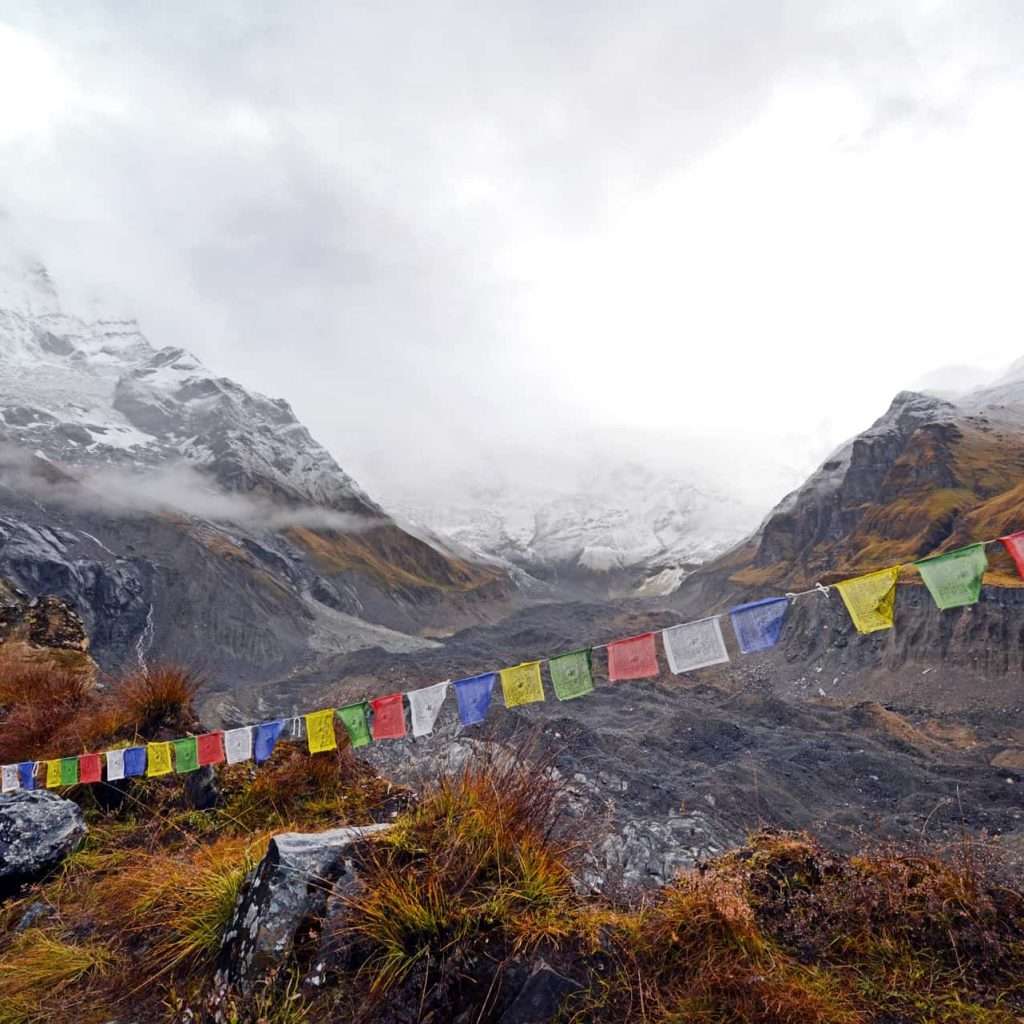 History
Immerse yourself in Nepal's rich 2,500-year-old cultural history. Visit the Kathmandu Valley where you'll find the densest collection of world heritage sites — including the ancient cities of Kathmandu, Bhaktapur, and Patan.
Each ancient city is a riot of colour, noise, and culture. You'll see golden temples with glorious art, pagodas, pavilions, sacred shrines, Tibetan pilgrims, palaces, and that's just before breakfast!
You can't leave the capital city Kathmandu without visiting the UNESCO World Heritage Site of Pashupatinath temple. Witness the ritual of the Bagmati Aarati when locals wash in the temple river and sing prayers for a better world.
Trekking
Nepal is famously known as a paradise for trekkers.
Nepal is a trekker's paradise, with eight of the world's highest mountains, including Everest. The scenery will simply blow your mind. You can take a two-week trek to the Everest Base Camp or the 19-day Annapurna Circuit Trek (which is the most popular).
Nepal Travel is a once in a lifetime journey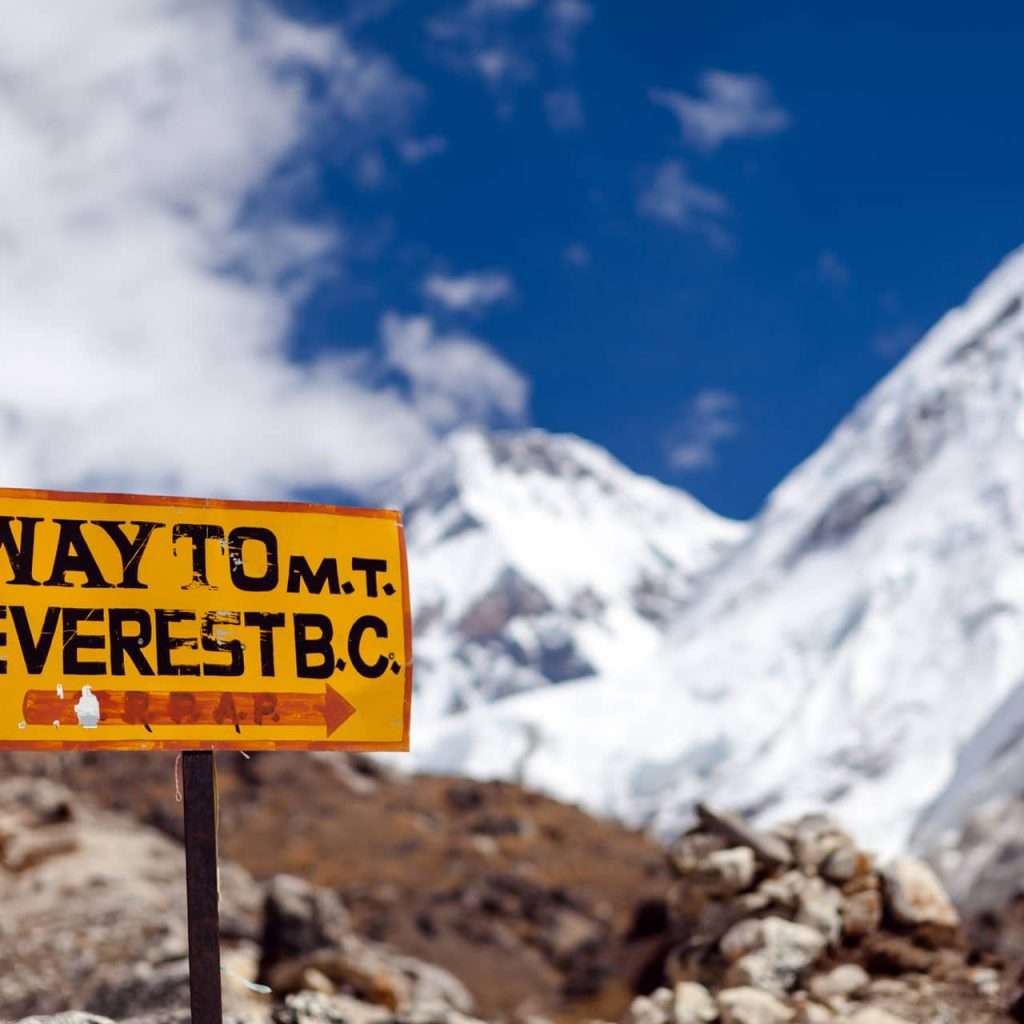 It's certainly worth taking a village tour to meet people and get a feel for their traditional way of life.
It's certainly worth taking a village tour to meet people and get a feel for their traditional way of life.
Try Nepalese food, especially momos (dumplings) and dal bat (rice and lentils). Influenced by Tibetan and Indian cooking, each region has its own dishes, and there's nothing like sharing food with the locals to really get a taste of their culture.
Natural Beauty of Nepal is Mesmerizing
If you're really into nature and wildlife, then book a safari in Chitwan, Shuklaphanta and Bardiya National Parks or the Parsa Wildlife reserve to see rhinos, crocodiles, elephants and tigers in lush green tropical and subtropical forests.
Or if you prefer your wildlife a little smaller, there are more than 850 species of birds in Nepal, including raptors and kingfishers. So be sure to get your binoculars out and have your camera at the ready if you opt for a birdwatching tour.
Spirituality
If your traveller path is more of a spiritual one, then Nepal is the place to be. Whether it's a yoga or meditation retreat, consulting an astrologer, or learning about faith healing and animism, there are many spiritual routes for travellers to explore.
Alternatively, take an excursion to visit an Ayurvedic practitioner for a holistic and non-invasive exploration of your mental and physical wellbeing.
Come and Visit
Whenever and wherever you choose to go in this extraordinary country, the one question you'll keep asking yourself is, "when can I come back?"
Book your Nepal travel experience today, and see for yourself!
---
F.A.Q.
Frequently Asked Questions to help you plan your journey
What is the best time of year to travel to Nepal?
Autumn is by far the most popular time of the year to travel to Nepal with spring a close second. But with good planning and depending on what you want to experience, Nepal can be visited during any season.

Autumn (September – November): Autumn is the most popular tourist season in Nepal. The hot, rainy summer has abated and with more moderate temperatures and clear skies, the mountain views are at their best and trekking is most comfortable.

Two of Nepal's largest festivals are celebrated during this season too. Dashain, the biggest festival in Nepal, is a 15-day festival, celebrated by the Nepalese people and signifies the triumph of good over evil. Tihar, also known as the festival of lights (Deepawali) is a 5-day festival and is the second biggest festival in Nepal. The dates vary each year based on the lunar calendar.

Spring (March-May): Spring follows autumn in popularity as the most popular time of the year to visit Nepal. At higher altitudes, the temperature is moderate (cooler) and mildly warm in the lowlands. Spring brings with it blossoming mountainsides. The splashes of red and lilac ascending into the distance are a beauty to behold.

Winter (December – February): If you plan to trek through the lowlands and prefer to do this out of season, then winter could be a good time to travel to Nepal for you. Temperatures are cool, with clear skies. The days are often sunny. However, the morning and nights get quite cool.

Summer (June – August): Summer is monsoon season, which means rain almost every day. It's the time of abundance, however, the weather is hot, and the humidity is high. With all the cloud about, the mountain views are hindered, and the plentiful rain makes paths and roads a little more treacherous with possible landslides.

What is mobile network coverage like in Nepal?
The mobile coverage in Nepal is relatively good. 90% of the Nepal population have access to mobile coverage. In areas with good infrastructure, catering to tourism, there should not be a problem with connectivity.

Most hotels and guesthouses provide free Wi-Fi, although speeds can be relatively slow. Internet cafes don't usually provide access to Wi-Fi, but you will be able to access the internet via access-controlled computers. Connectivity at internet cafes is usually sufficient for VOIP / Skype calls.

Of course, nowhere in the world can you be guaranteed of coverage in all remote areas all the time and if you plan on doing any very remote hiking, a CDMA phone may be the way to go.

If you don't want to incur roaming fees, pre-paid sim cards are available at Tribhuvan International Airport. (Kathmandu airport). To obtain a sim card in Nepal you will need to produce a passport photo, your Nepal visa and your passport.
How long should I stay in Nepal?
Nepal offers diverse terrains and cultures, and if you want to spend time exploring as well as doing some river rafting and some short treks, you should set aside at least 7 days. If your plan is to undertake one of Nepal's famous long treks, you will need to stay longer, possibly up to three weeks.

A typical 7-day trip could include one short trek, one river trip, visiting some small towns near Kathmandu, as well as some religious sites and/or one of the world heritage sites, and even spend a night on the valley rim.

If time is limited, in three days, you can still get a feel of what Kathmandu has to offer by visiting a few local temples, taking in the Garden of Dreams. Alternatively, you can visit Chitwan National Park for a jungle safari.


What are the best places to do white water river rafting in Nepal?
White water rafting is a great way to explore the nature and culture in Nepal as well as get a great adrenalin rush while doing so. There are many great rivers to white river raft in Nepal, some gentler than others.

Trisuli River
This is a great river for beginners and is suitable for all ages, as the rapids aren't too big or rough. The rapids are bouncy, and the waters are relatively warm. As the river flows between Kathmandu and Pokhara, you can use the river trip to break up the journey between Kathmandu and Pokhara. At the end of the river trip, you can arrange for a transfer to go on to Pokhara.

Upper Seti River
The Upper Seti River provides exciting world-class, class III-IV, whitewater rapids, just a 30-minute drive from Pokhara. This river trip packs a lot of excitement into the 90-minute experience and provides beautiful views of the Annapurna &Machhapuchhre mountains.

The Bhote Kosi
This BhoteKosiriver trip is one for the adrenaline junkies, with virtually nonstop class IV rapids. This trip is considered one of the short water trips in the world. The 25 km trip takes two days to complete.

Sun Koshi River:
The Sun Koshi River offers class IV and V rapids rafting. It's a 7 to 9-day river trip, covering some 270 kilometres. The river is said to offer one of the 10 most exciting rafting experiences in the world. High water seasons make this trip even more exciting with rapids swelling to enormous sizes.


Is tap water safe to drink in Nepal?
Tap water and river water is NOT safe to drink in Nepal. Bottled water is available for drinking, just be sure that you buy sealed bottles. Alternatively, you can boil water to ensure you kill the bacteria which could make you ill. Another option is to use water purifying tablets. Be sure to choose a brand that kills bacteria, cysts and viruses including Cryptosporidium and Giardia.


What customs or etiquette should I be aware of for a trip to Nepal?
Nepal is one of the most tolerant countries in the world. They don't expect visitors to know everything about their culture. But good manners and respect are important everywhere.

Always greet before addressing anyone, even strangers in the street. The greeting is Namaste. It means "I bow to the divine in you." It is usually accompanied with a slight bow and hands pressed together, palms touching and fingers pointing upwards, thumbs close to the chest.

Take off your shoes before entering holy sites like temples. Before entering someone's home It is polite to check first to see whether you can leave your shoes on. If there are shoes outside, it indicates that you should take yours off as well.

Only use your right hand to pass anything on to someone or to touch them. The left hand is considered 'unclean' and is reserved for carrying out body hygiene and cleaning. Any hand gestures should also be made primarily with using your right hand.

If you are eating in view of others, it is a customary gesture to ask anyone around you if they would like some.

Some Hindu temples do not allow non-Hindus inside certain parts of the temple complex. Be aware and respectful of this fact, as these are places of worship, not tourist attractions.

Tipping is quite customary in Nepal. Sit down restaurants usually add a 10% service fee to the total bill. If they don't it is acceptable to tip. Guides expect a tip of at least $5 per day. If you're travelling in a group, it would be expected that they are tipped more. Porters are usually tipped around $3. Service staff at spas and hotels are usually tipped as well, anything from $0.20 to $1.00 per night.


What are the best places to see in and around Kathmandu?
Kathmandu is a place of history, culture, acceptance and diversity. Don't leave Kathmandu without experiencing these places:

Thamel: Walk it! It's the tourist hub of Kathmandu offering lively nightlife, music and international food. And plenty of opportunities to shop. Also, within the Thamel neighbourhood is the beautifully landscaped Garden of Dreams.

Pashupatinath: This sacred Hindu temple complex serves as the seat of Nepal's national deity, Lord Shiva. This is a UNESCO World Heritage Site and is filled with ashrams and temples. The first temple in this complex dates back to the 5th century. In the evenings you can witness the worship with fire.

Boudhanath: This well-known place of meditation (stupa) is a UNESCO World Heritage Site. Its massive mandala, which is a spiritual Buddhist symbol makes it one of the largest spherical stupas in Nepal.

Swayambhu: Also known as the Monkey Temple. You can experience a stunning 360-degree panorama from Swayambhu which was built in the 5th century. Just be prepared for 365 stone steps to get you there.